Julia and Lenny's Super Awesome December Triple S Ranch Wedding and Kickin' Dance Party
This Triple S Ranch wedding was so much fun. I met Julia in 2017 when I was photographing her sister's wedding at Beltane Ranch in Glen Ellen. When Julia contacted me about photographing her wedding, I was stoked to have the chance to work with this amazing family again. Triple S Ranch in Sonoma County is a gorgeous venue. I have shot there a handful of times, and every time I go back there are more beautiful nooks and crannies to explore.
Getting Ready
When I arrived at the main Victorian at Triple S Ranch, I went upstairs to find Julia and Lenny getting ready together. I kind of love it when couples get ready together. It just feels so natural. Kristen Marie, a wonderful person and talented hair and makeup artist who I have worked with for years was just finishing up Julia's makeup. Julia's sister helped her into her wedding dress. Then Julia helped Lenny into his wedding attire. Such a great intimate part of the day.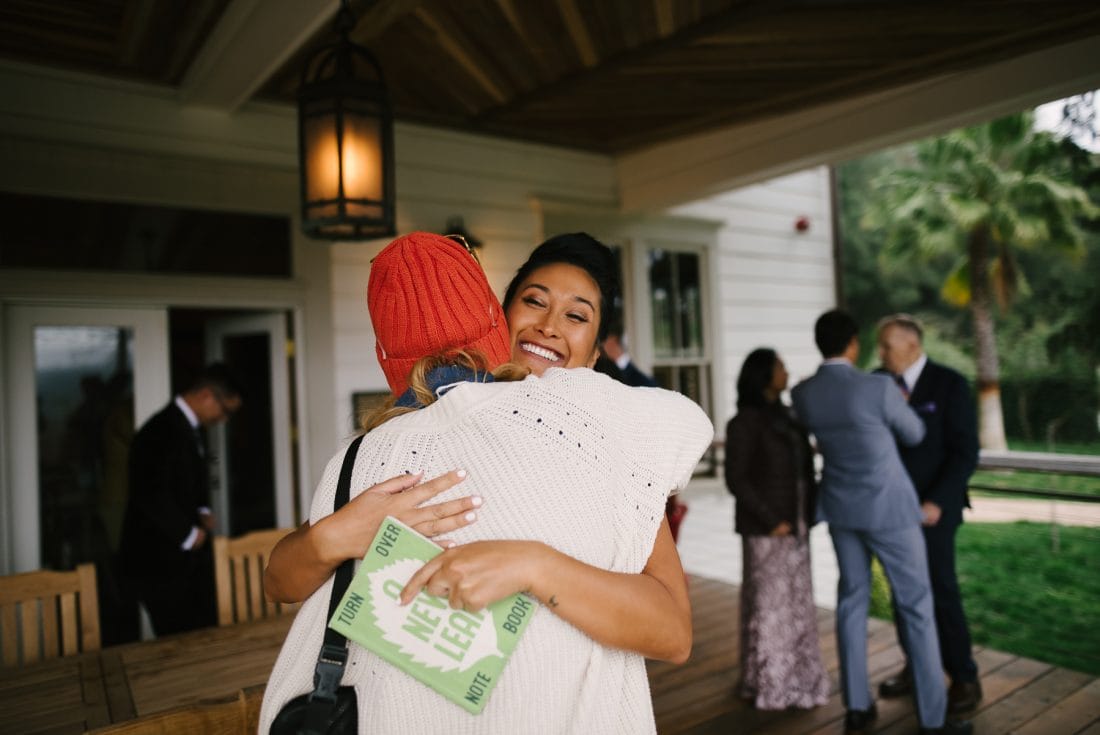 Family and Couple Portraits Around the Ranch
Our daylight was somewhat limited because of the time of year. So we made the most of our pre-ceremony time. December weddings make you appreciate every bit of daylight you get. We found a great spot for family pictures under the giant pine tree next to the Victorian. The brick walkway made for easy access and a good standing surface for folks in heels. We finished immediate family photos and since there was no wedding party, decided to take advantage of our time and do some couple pics. A cool green couch in a half-constructed room called to us, and we answered the call. We went to the ancient walnut tree and then out to the edge of the property for some vista shots. Since ceremony time was approaching quickly, we wrapped up and got ready for that portion of the day.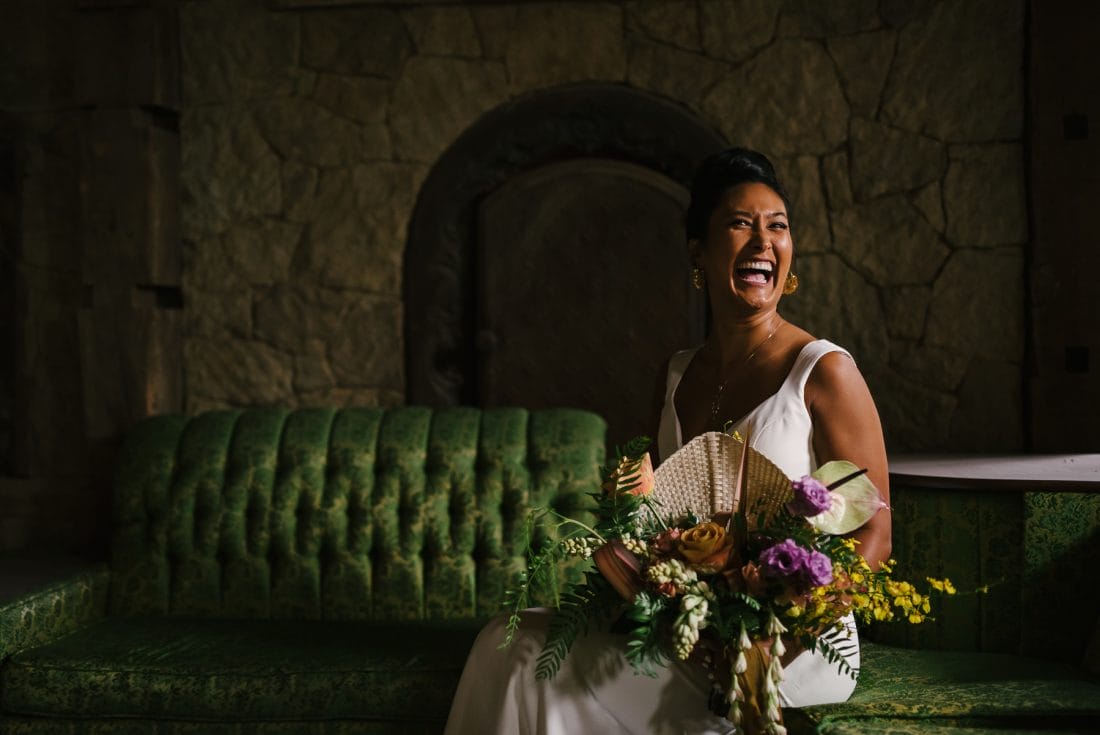 Ceremony Under the Walnut Tree
The old walnut tree is the spot where folks get married at Triple S Ranch. The tree is big and beautiful. Julia and Lenny walked down the aisle together. I love it when couples do this. Their ceremony was so funny, sweet, and heartfelt.
Cocktails and Dinner
By the end of the ceremony, my hands were quite cold. The hand warmers I had stuck in my pocket were helping a bit. Once I saw how cold Julia and Lenny were, I passed my hand warmers off to them and got more from my bag. The cocktail hour was in the basement area of the barn and on the patio behind the barn. As the sky darkened and the fog rolled in, I felt thankful that we had done couple portraits earlier. Dinner and toasts were lovely and all outside. Heat lamps helped to keep folk warm (the delicious food and wine helped too). During dinner, I realized that there was another couple, Cindy and Ben, whose SF City Hall and Presidio wedding I photographed in 2019. So fun.
One Kickin' Dance Party
This crew tore it up on the dance floor. I sure love a good dance party. When you friends give you knee pads for a wedding gift, you know you must have chops on the dance floor. Guests were sweating up a storm, dancing on the bar, and having a grand old time. Late night snacks came in from Oakland. Winky Dinky Dogs were slinging super delicious homemade links. This wedding was such a delight to be a part of.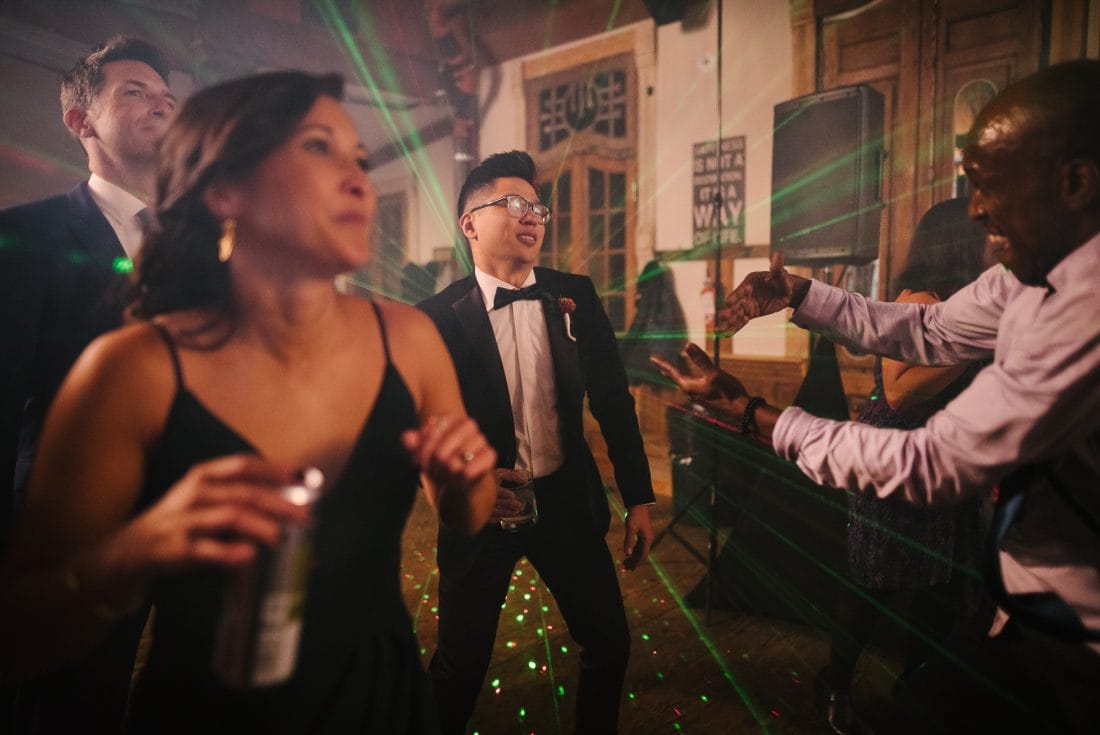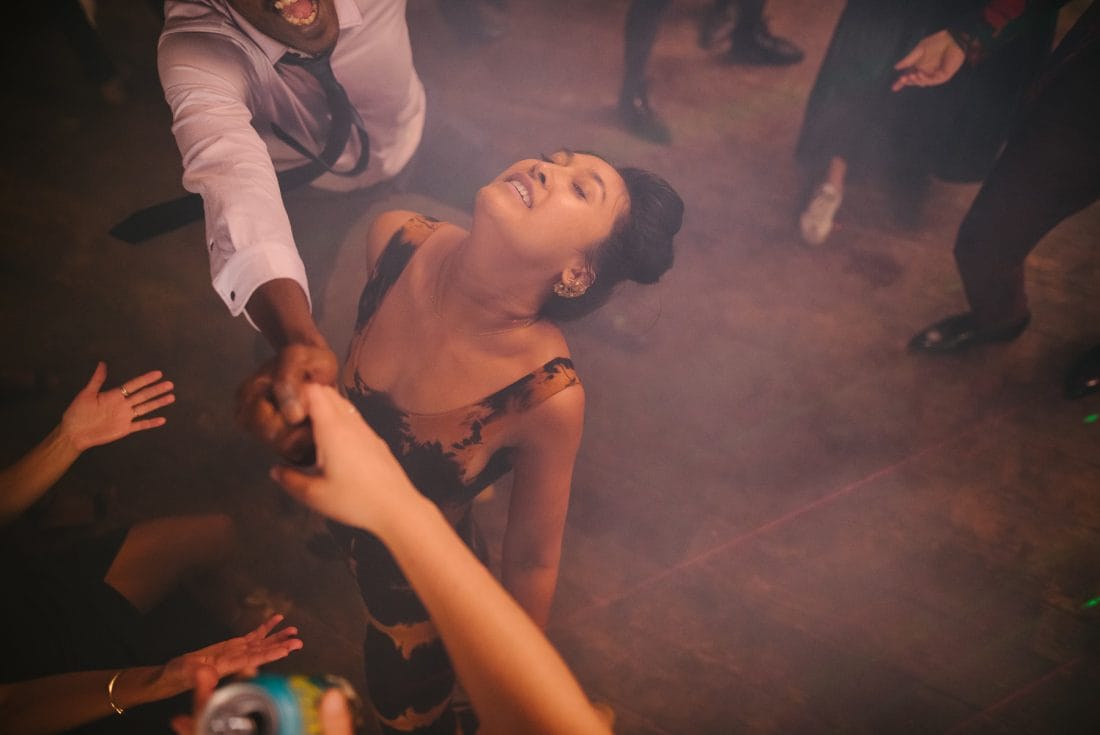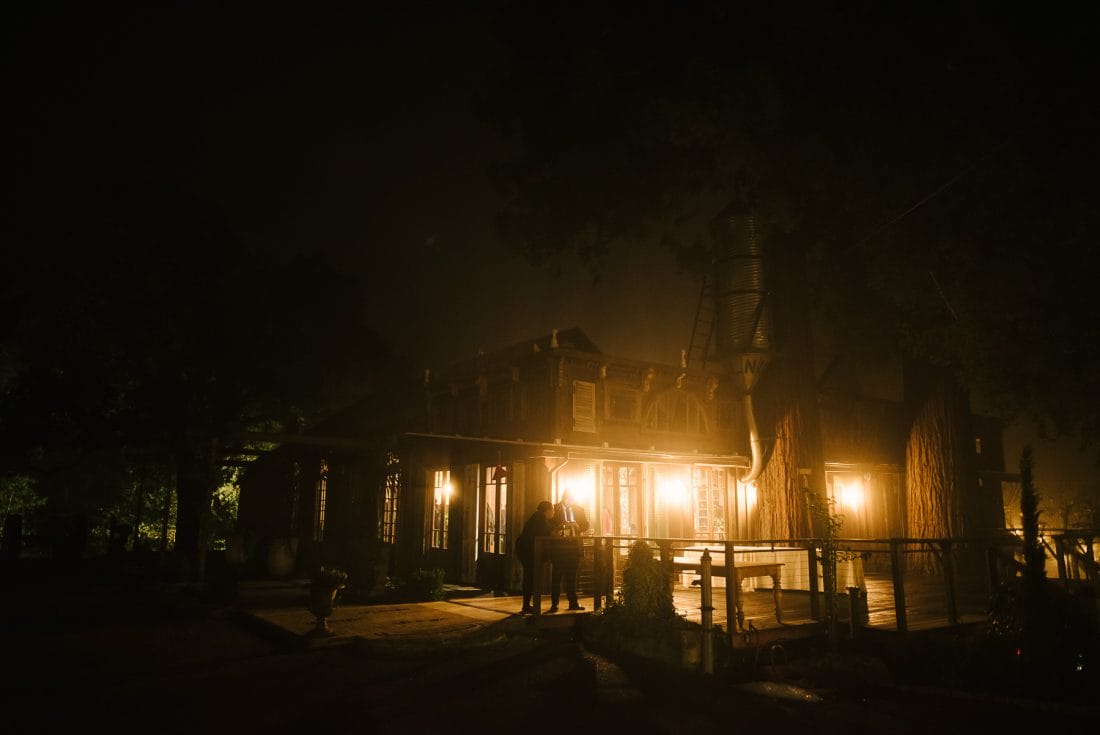 If you want to check out another Triple S Ranch wedding I photographed a few years ago, check out Noelle and Fred's rainy wedding from 2019.