Noelle and Fred's rainy wedding at the Triple S Ranch in Calistoga was unhampered by the weather. With good planning, a tented eating area, and plenty of indoor space, the rain added to the intrigue of the day. The Triple S Ranch has a lot going for it. Antiques and curiosities adorn the buildings from floor to ceiling. It has a majestic Victorian house for getting ready in. There are several cabins where guests can stay, a swimming pool, and a hot tub. There is also a large dance hall with two bars and a commercial kitchen. Set in Calistoga surrounded by rolling hills and big trees, this place is amazing.
Noelle and Fred took the rain in stride. They got umbrellas, tended the dining area, and braved the weather for a ceremony under the large walnut tree on the property. During the ceremony, it looked like the light rain might not penetrate the leaves of the walnut tree. Drips and drops found their way through the canopy, but it stayed dry enough until the end of the ceremony. Almost as soon as the ceremony ended, the sky opened, and it started pouring rain. Thankfully, everyone seemed to find it amusing. Personally, I love days with moody weather. It always seems to add extra beauty to the day. Here are some images. Enjoy this rainy wedding at the Triple S Ranch.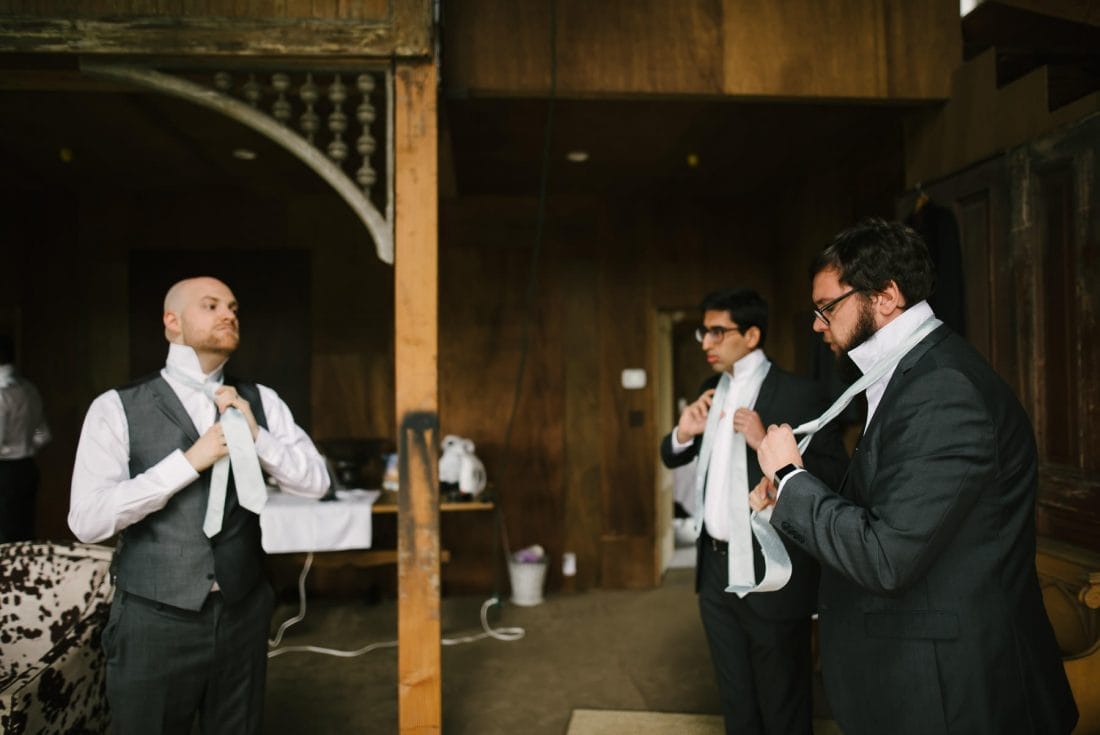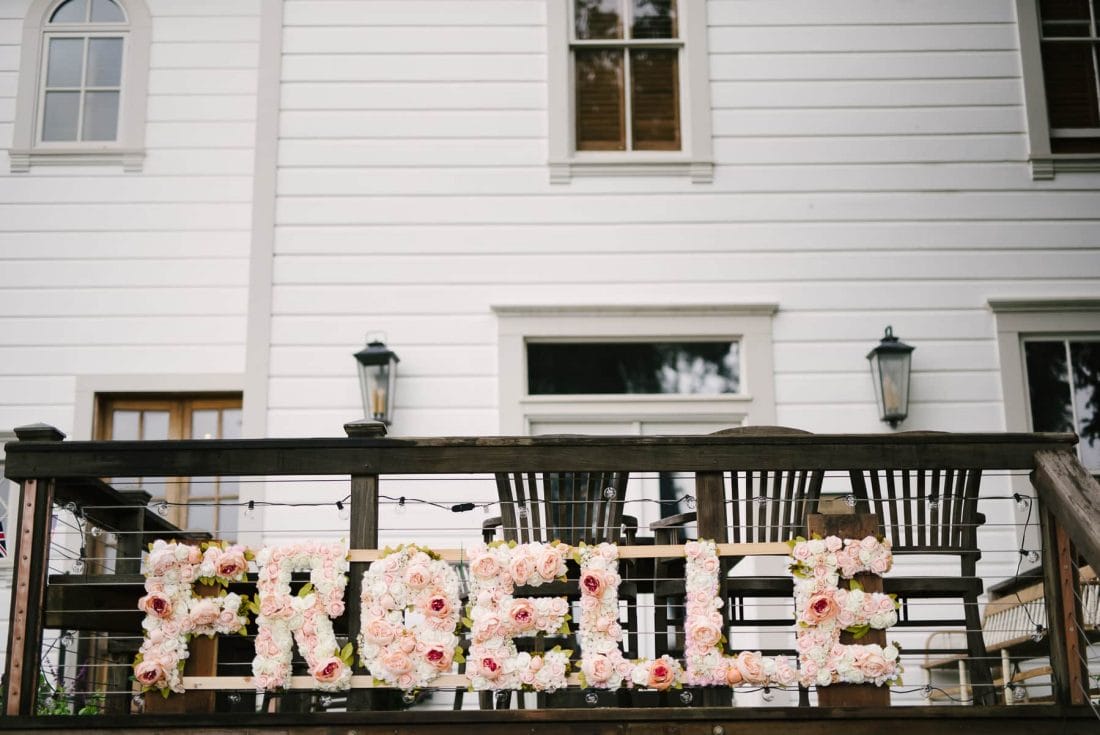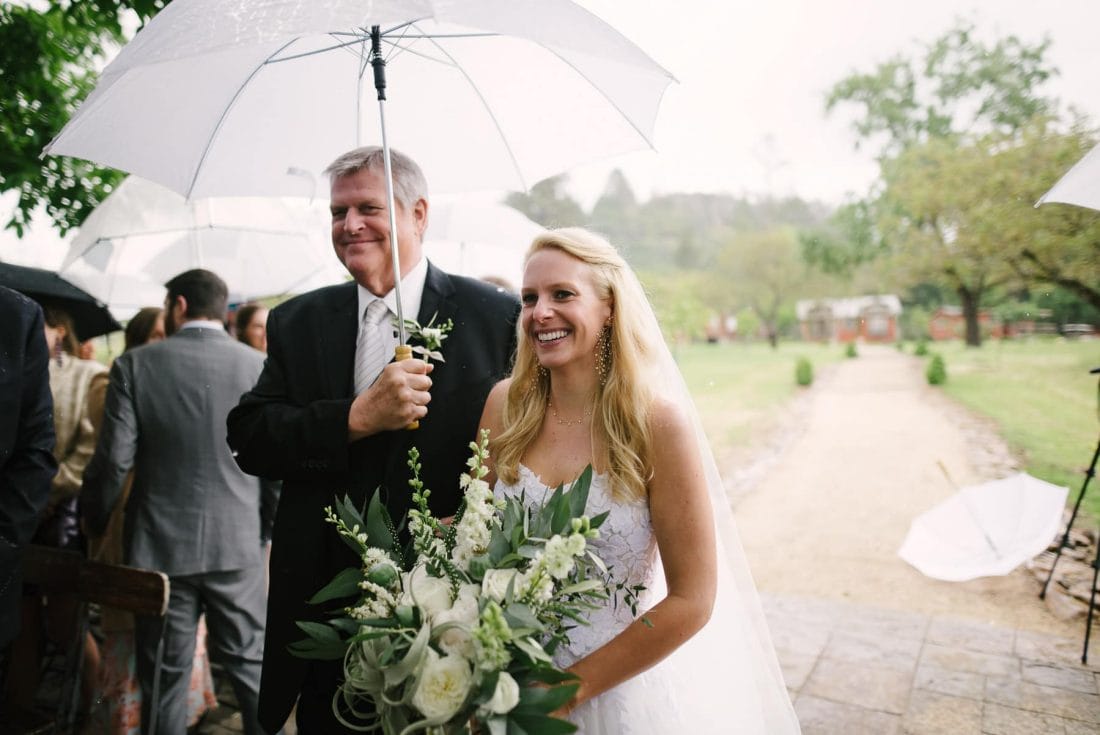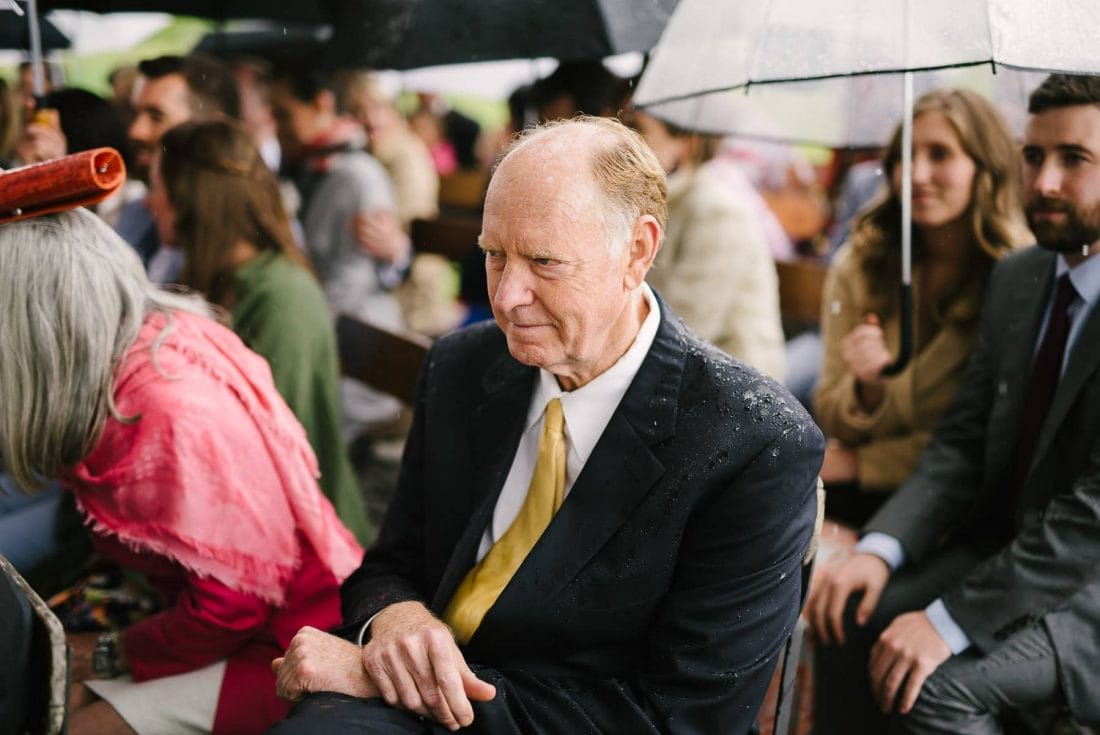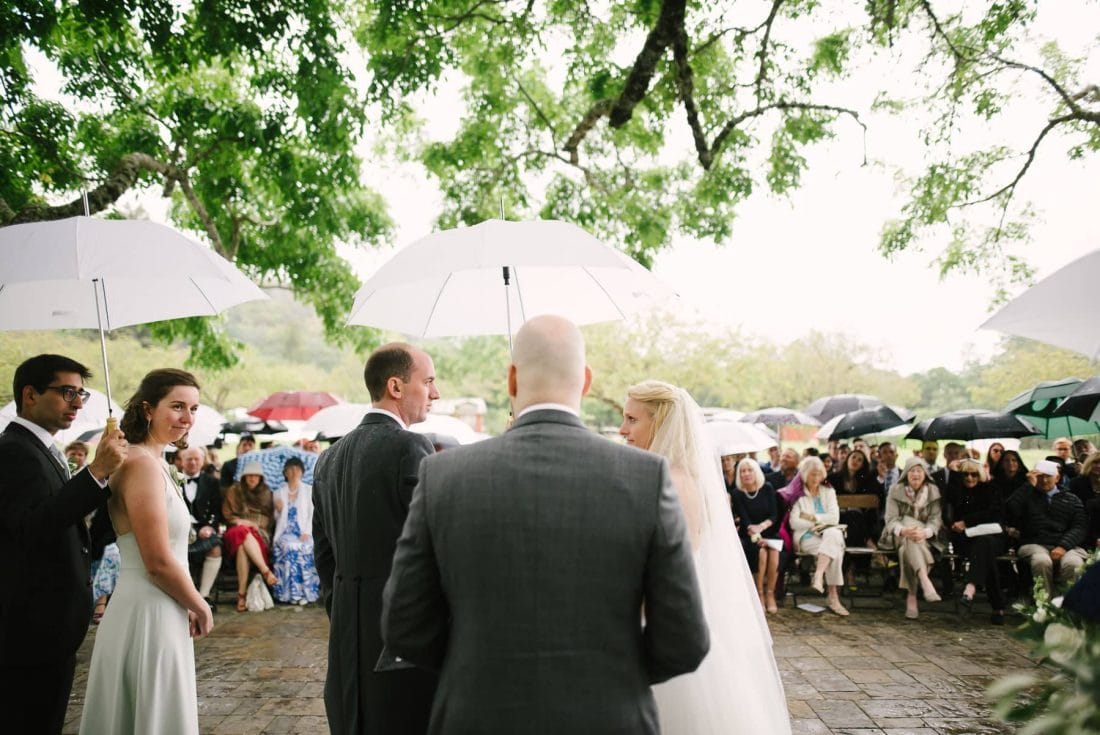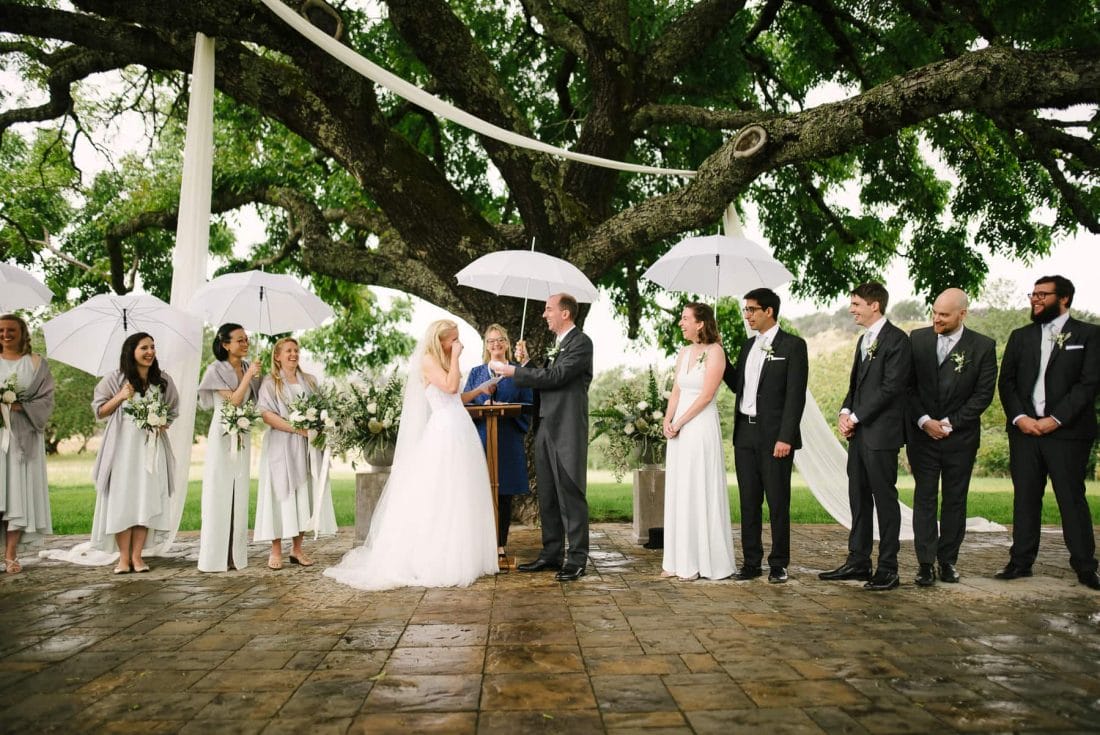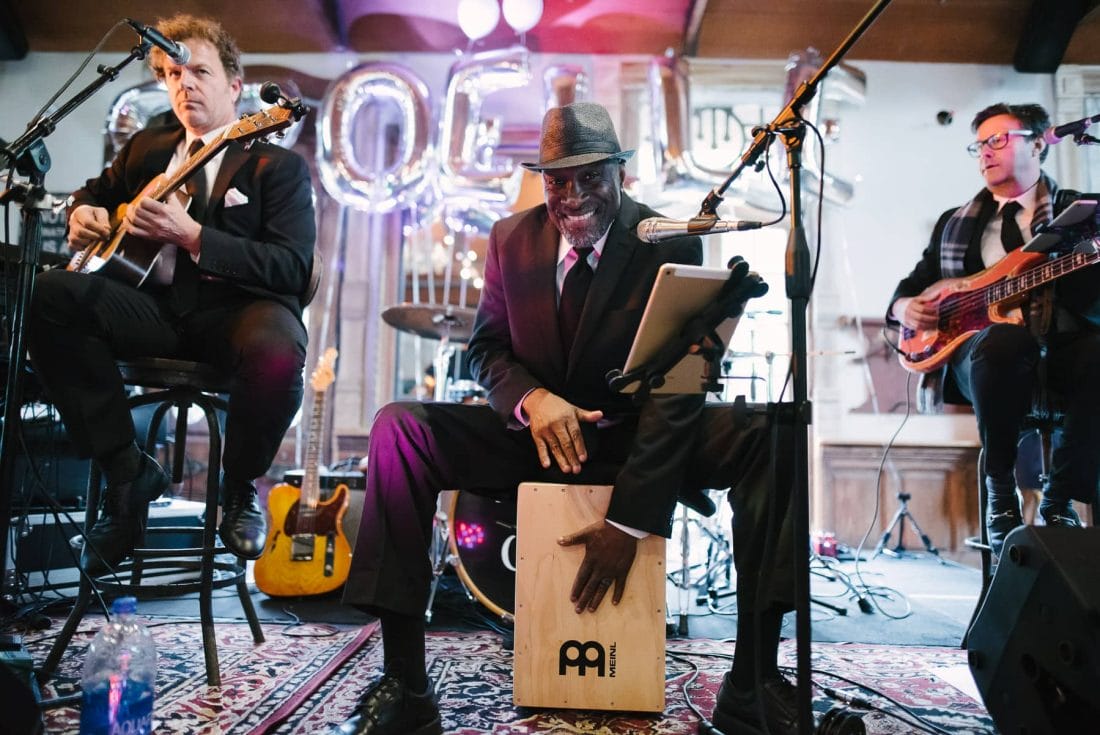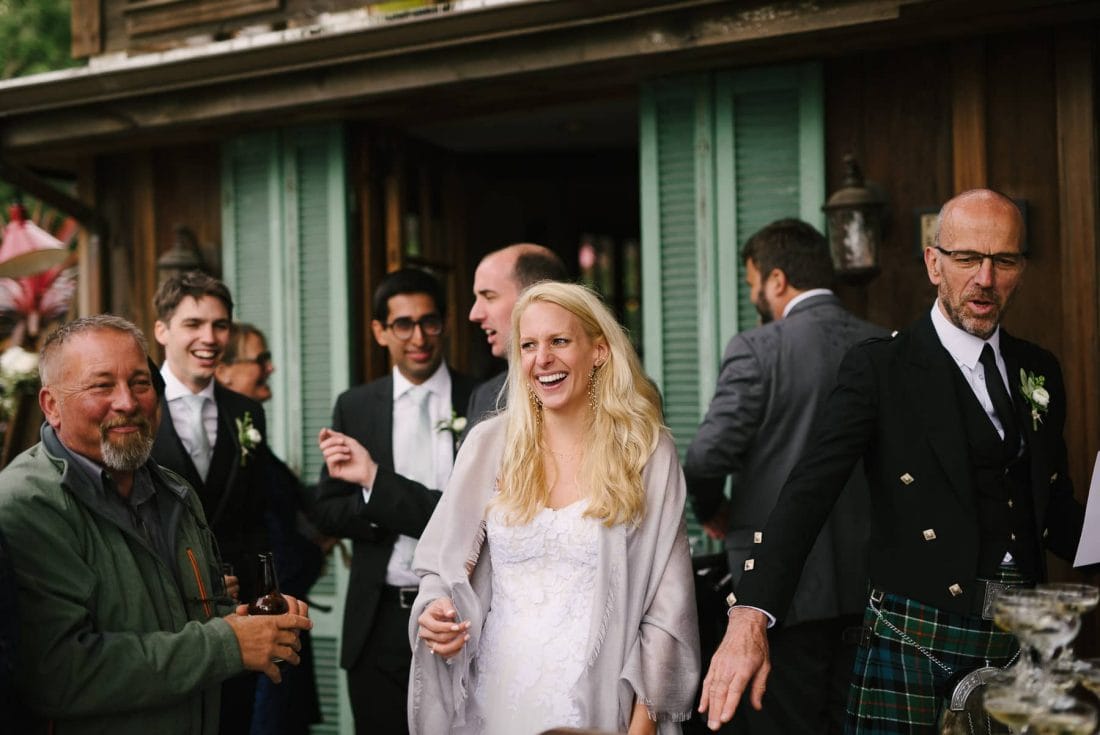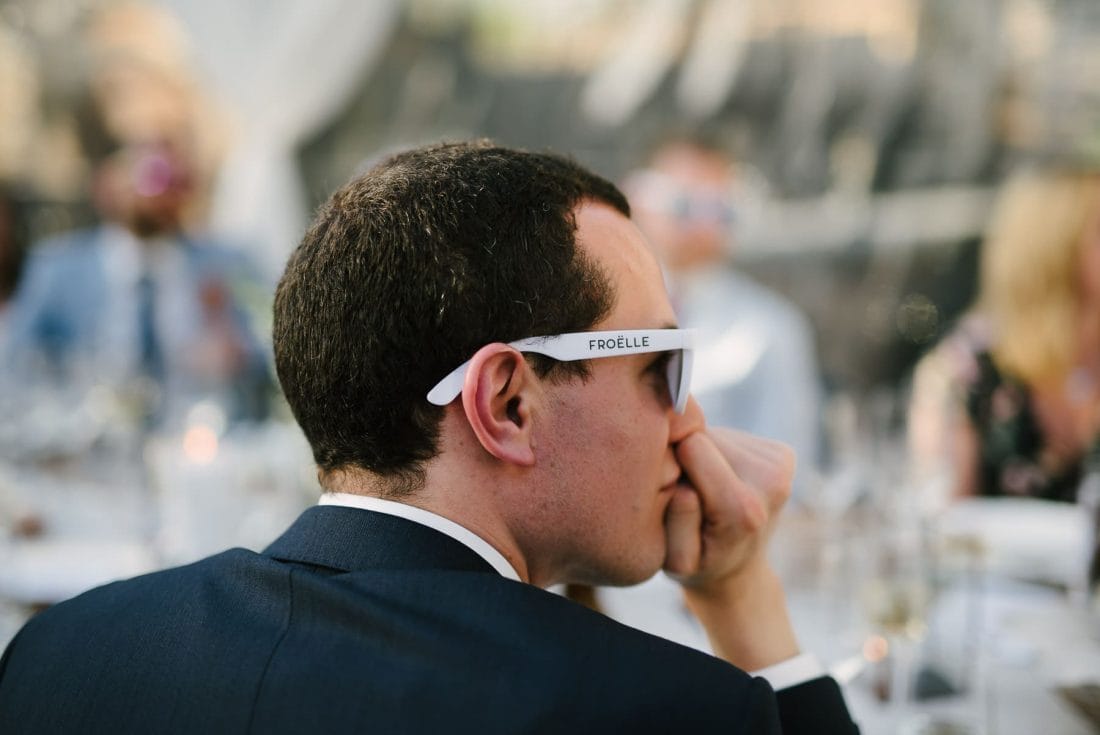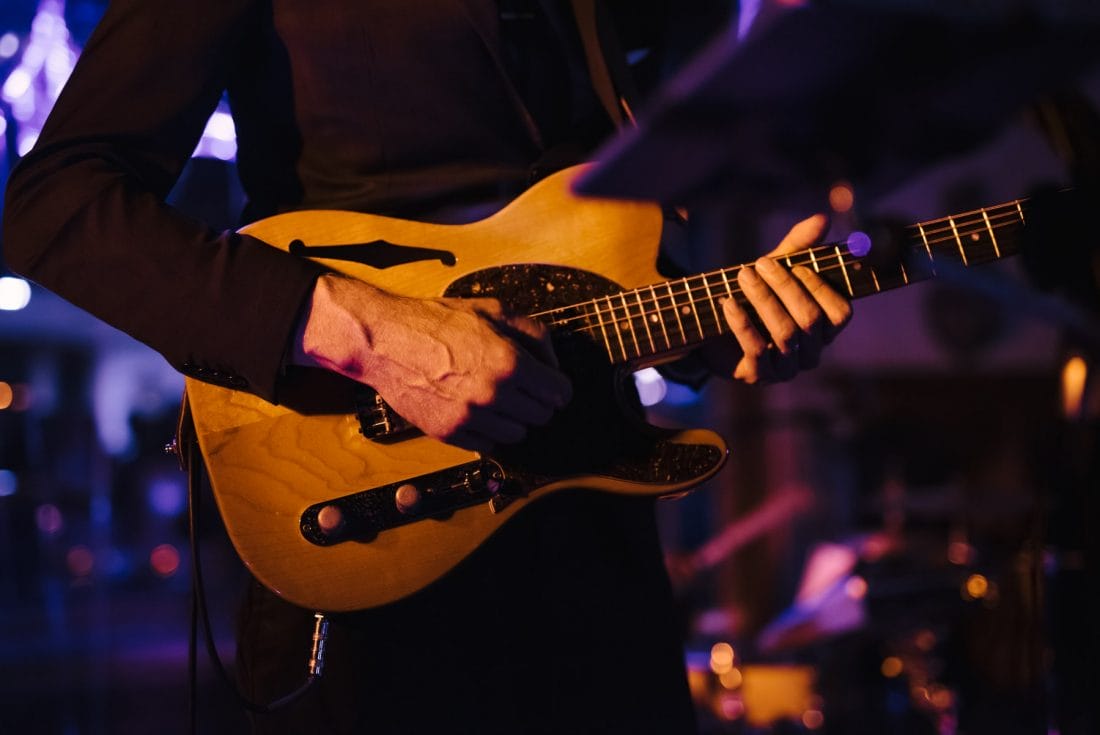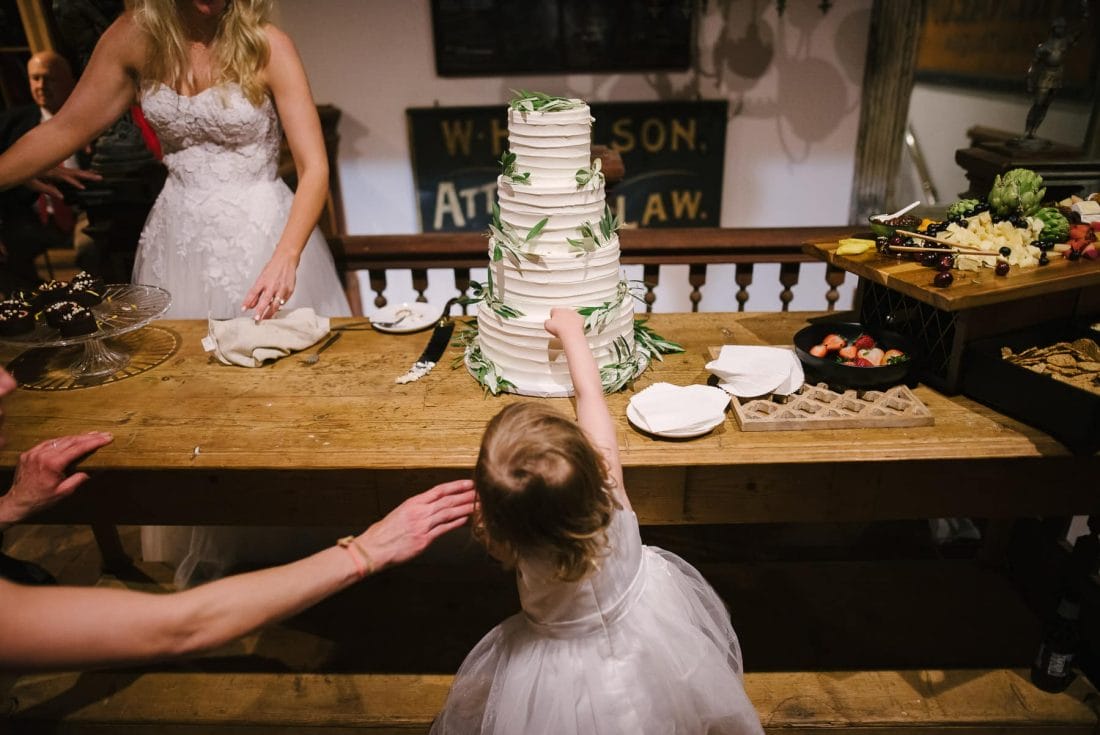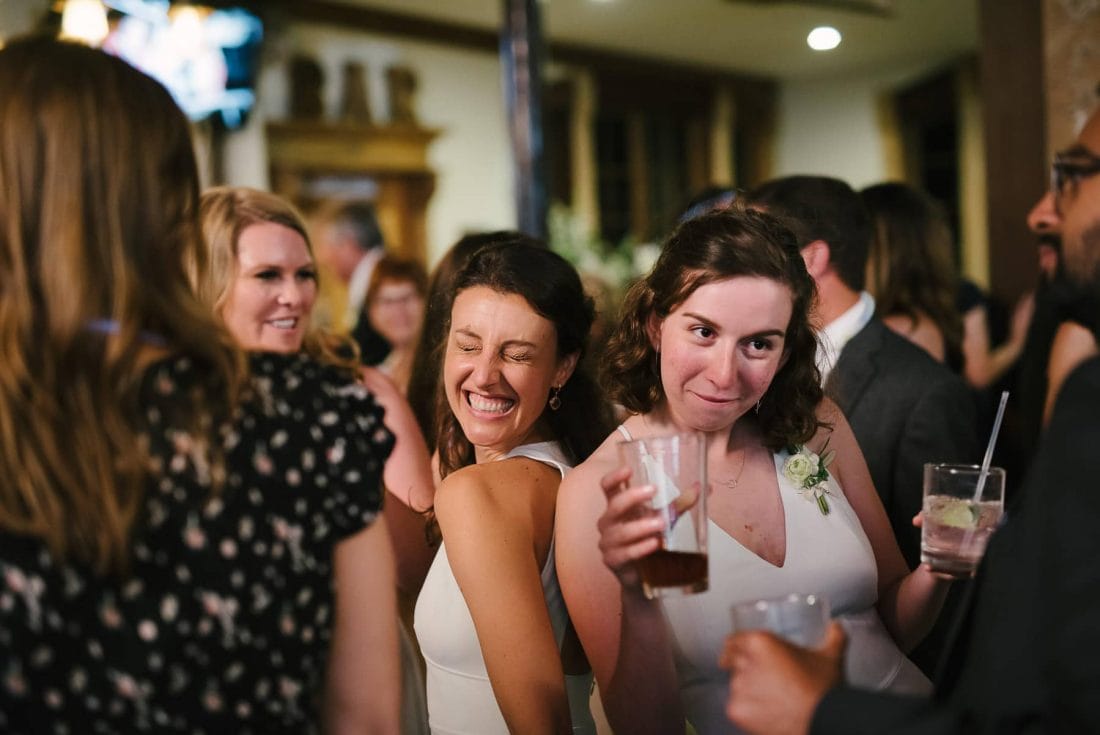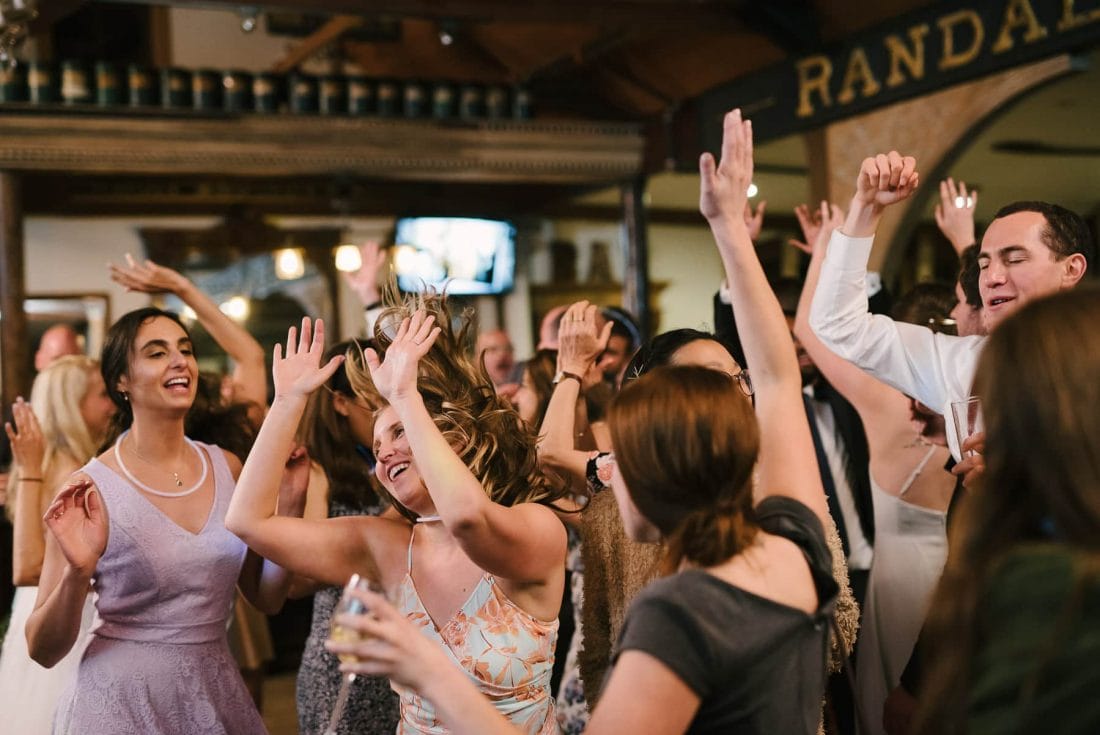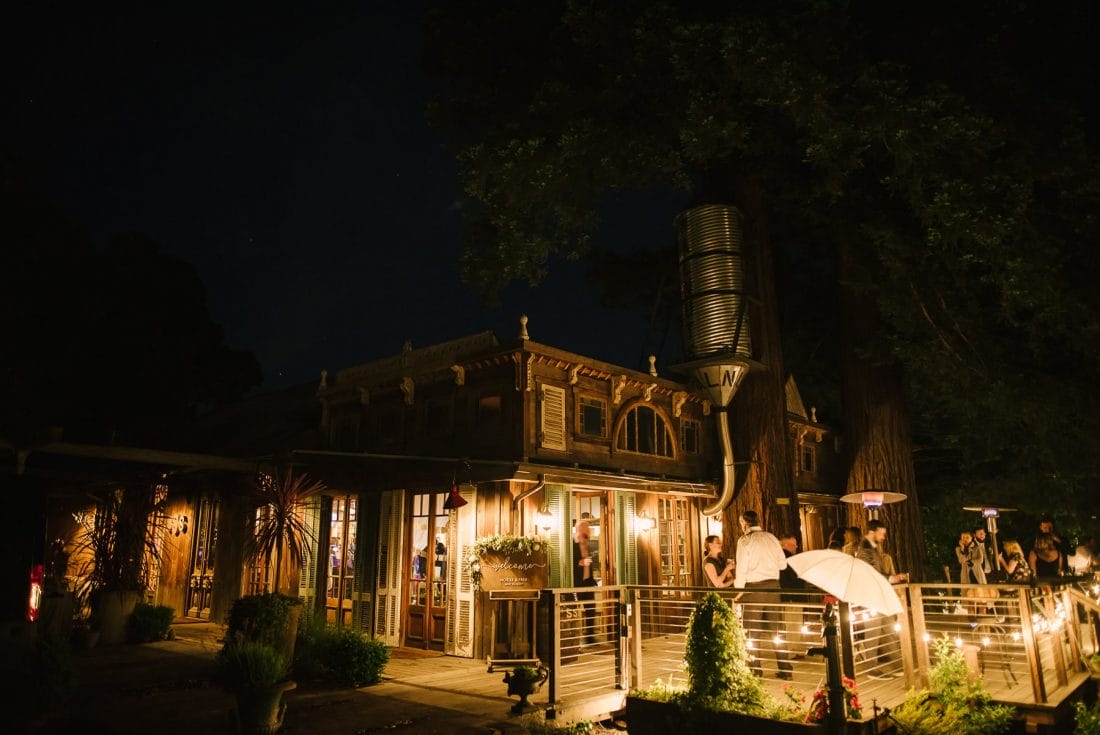 If you want to check out a couple of other weddings I shot at the Triple S Ranch, take a look at Sangita and Daniel's and Chelsea and Dan's wedding. One final note… The Class Cover Band was amazing. Check them out if you are looking for an excellent live wedding band.