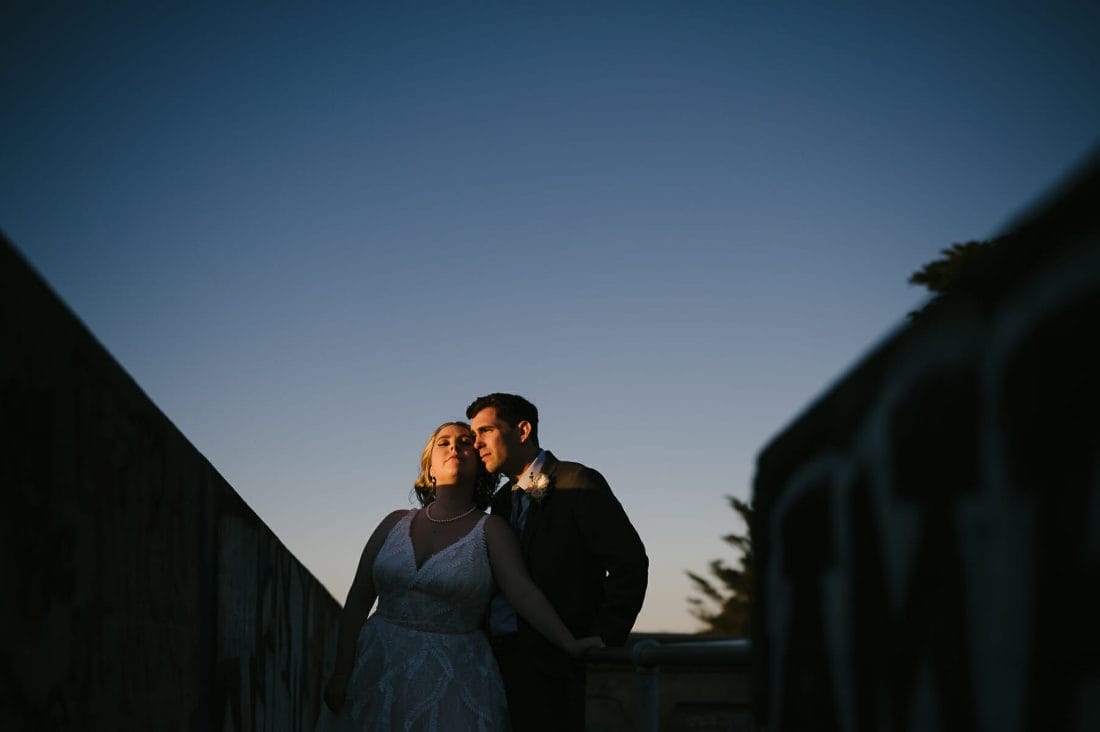 Nina and Charlie's Wedding at the Presidio Log Cabin
Nina and Charlie went to the same preschool. They are San Franciscans through and through. I photographed Charlie's sister's wedding a few years ago, and working with this family again felt like a reunion. Also one of their guests has attended 3 other weddings I have shot. Small world. Nina and Charlie are incredibly lovely people and super laid back. They own a toffee company called Cheeky Bits. Check them out.
The Presidio Log Cabin is one of the many venues in the Presidio. It has a decent amount of parking, is very close to the Golden Gate Bridge, has great views in multiple directions, and is a rustic venue that can accommodate about 150 guests. I have shot a few weddings there. Folks tend to get married with their backs to the Golden Gate Bridge. Everyone wants that sweet bridge view. I realized at Nina and Charlie's wedding, that the bridge view is pretty tough as far as lighting. For those adventurous couples looking to stray from the usual background, I might suggest having the San Francisco skyline as the backdrop for your ceremony. You still get a great view, and the lighting will probably be better.
Getting Ready at the Lodge at the Presidio
Wedding prep pictures at the Lodge at the Presidio was a mellow affair. I bounced back and forth between Nina and Charlie's rooms. The Lodge at the Presidio is a great getting-ready spot if you are doing a Presidio wedding. The rooms are really nice, and there are spots close by for family portraits. After doing a first look in front of the lodge, we went behind the building for wedding party and immediate family photos.
Portraits Behind the Lodge at the Presidio
For immediate family and wedding party portraits, I am always looking for somewhere with good light that is close and flat. A good background is a plus, but not my main focus. We found a nice wall with light bouncing off an adjacent building for our portraits. As is fairly typical for the Presidio, we had a touch of wind. After portraits, we headed to the Log Cabin (less than 1.5 miles away).
Ceremony and Cocktail Hour at the Presidio Log Cabin
Charlie's sister-in-law officiated the wedding. His niece rocked her flower girl duties. The ceremony was sweet. The wind came in just enough to keep everyone cool in the warm sun. I was wishing that they had oriented the ceremony differently, but I rarely get a say in these things. After the ceremony folks grabbed bacon-wrapped scallops, mini waffles with fried chicken, and bruschetta, and mingled with friends and family.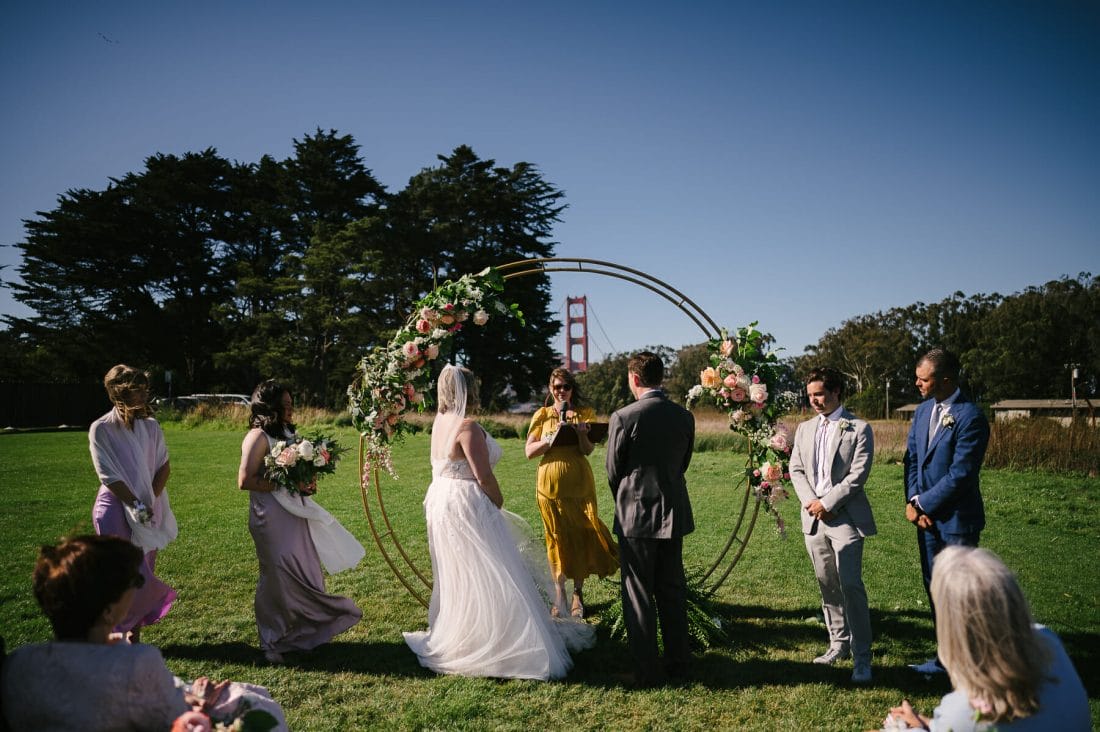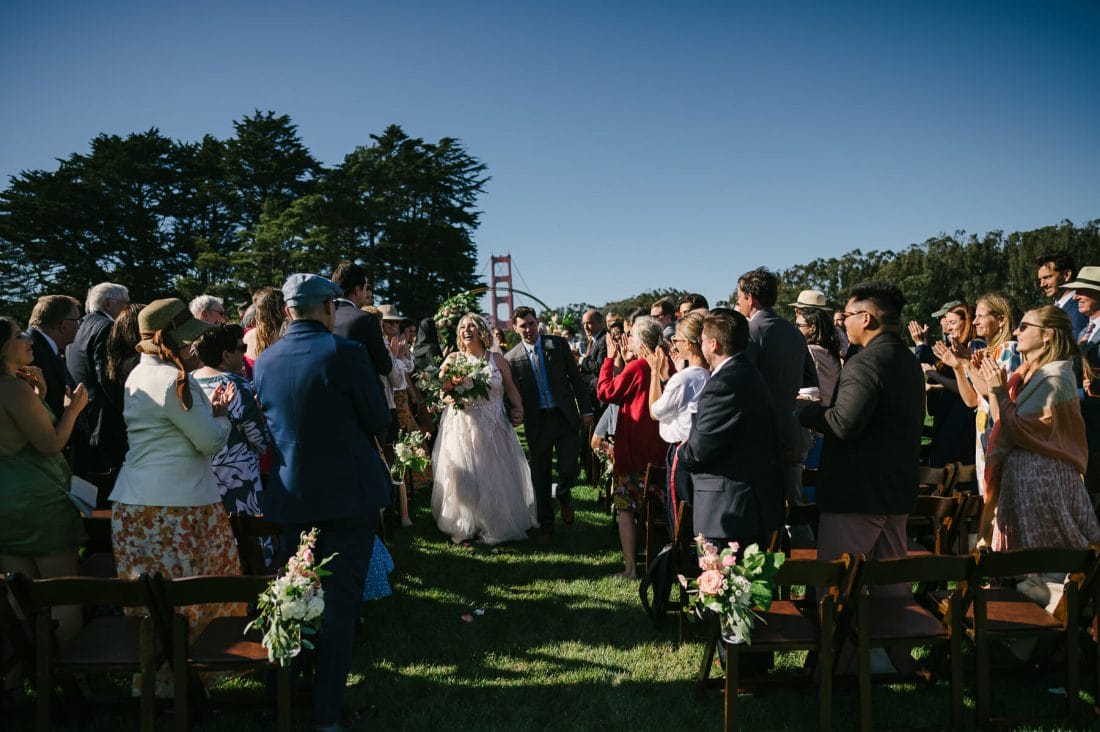 Here is a shot with the Golden Gate Bridge in the background, and one with the skyline of San Francisco in the background for comparison.
Dinner, Dancing, and Couple Portraits at the Golden Gate Bridge
Nina and Charlie did a grand entrance into dinner. I usually find the announcement of the bride and groom (and wedding party if there is one), a slightly awkward dance between chairs. I feel like we need to rethink that portion of the modern wedding. Once Nina, Charlie, and I had finished our dinners, we made a break for the Golden Gate Bridge. The Presidio Log Cabin is super close to Battery Godfrey which, on a clear day, gives you a great view of the Pacific Ocean and the Golden Gate Bridge. When I took Nina and Charlie here for their engagement session, it was fully socked in with fog and super cold. On their wedding day, there was no fog. We just had a few minutes there, so we made the best of our time before driving back for toasts, cake cutting, and a fabulous rest of the night.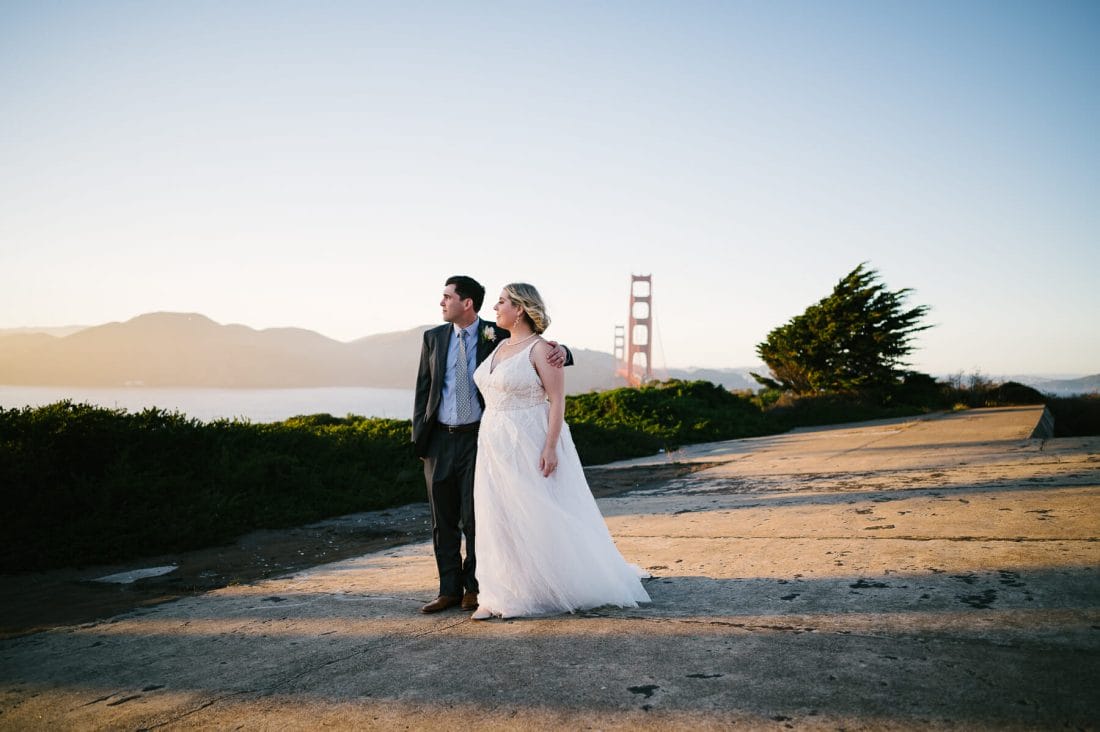 DJ lighting.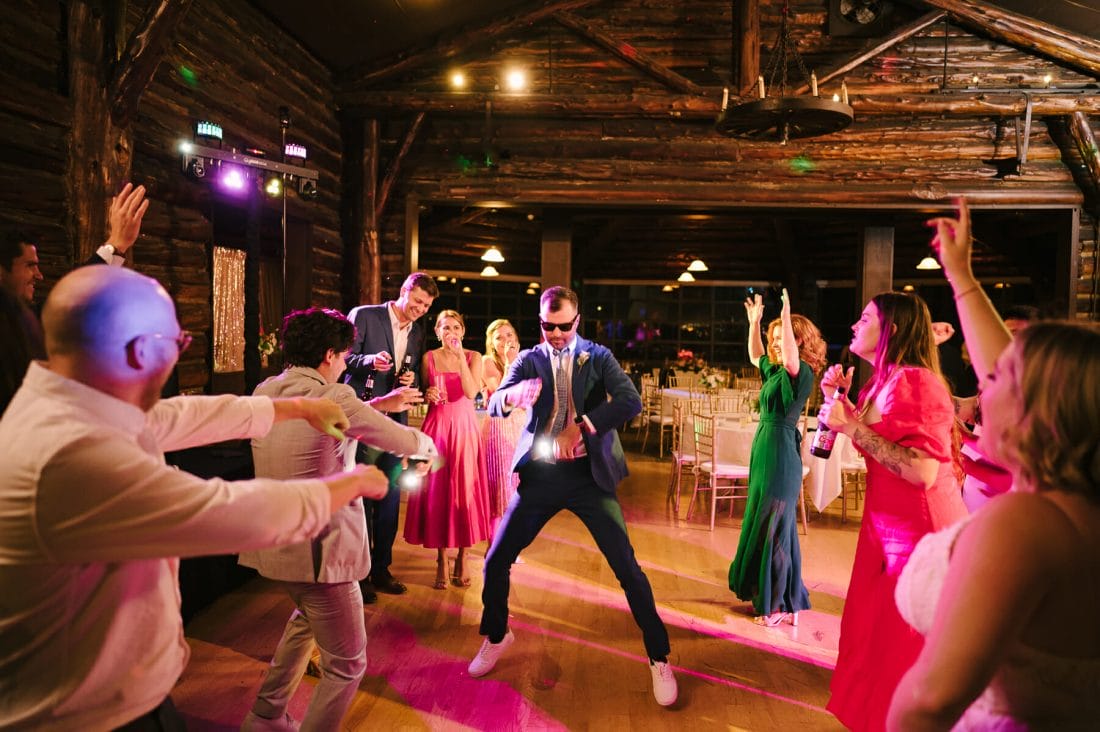 If you want to take a look at a wedding I shot here a few years back, check out Sarah and Matt's Presidio Log Cabin wedding.