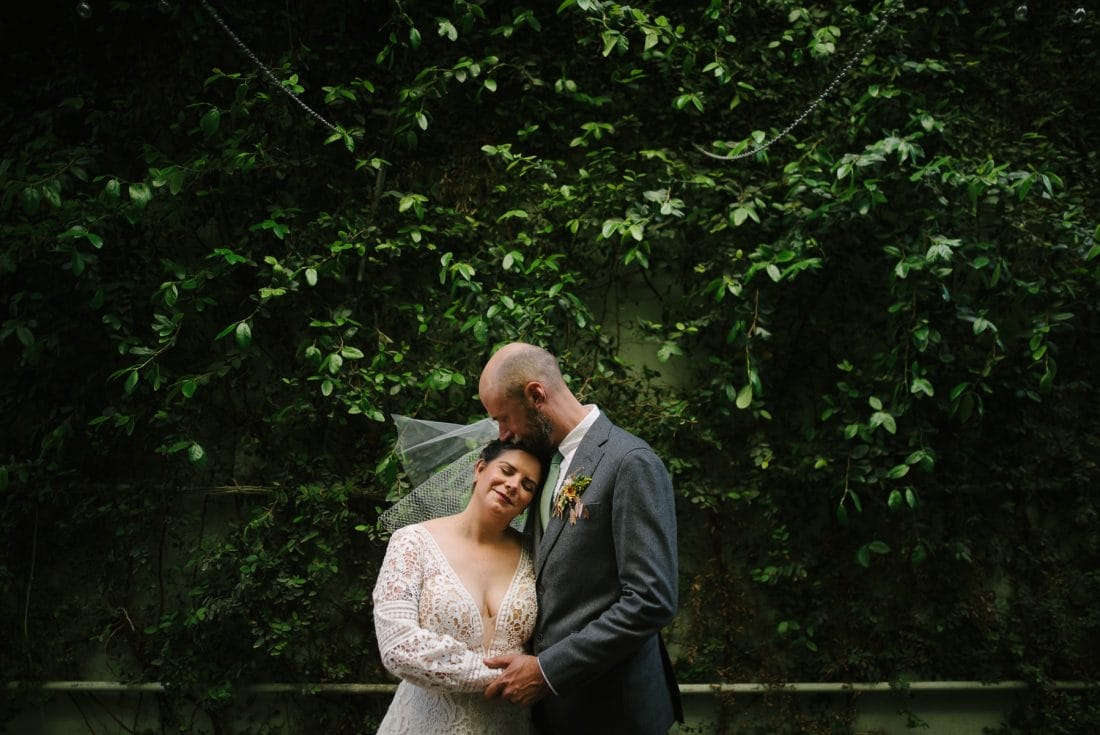 Alana and Tommy's Awesome Port Costa School Wedding and Reception at Bull Valley Roadhouse.
Alana and Tommy had an awesome wedding in Port Costa, CA a few weeks ago. Port Costa is a cool, artsy, little one-horse town near Crockett and the C&H Sugar factory off of I80. I used to go to the old Burlington Hotel there for parties years ago. Back then you could rent a room for $25/ night and folks would buy the place out and throw wild parties.
When Alana and Tommy reached out about having their wedding in Port Costa, I was stoked at the prospects of joining them for their celebration. Alana and Tommy are friends with two wonderful wedding clients of mine, Marin and JP. They all live together in a beautiful duplex in Oakland where they got ready for the wedding. The ceremony was at the extremely charming Port Costa School, and then we paraded down the main drag to the Bull Valley Roadhouse for dinner and dancing.
Getting Ready in Oakland
Alana got ready upstairs at Marin and JP's house, while Tommy got ready downstairs at his and Alana's place. When people get ready in such close proximity, it makes capturing pictures of everyone much easier. When I arrived at the house, Tommy was all dressed and chilling with JP. I went upstairs and found Alana getting her makeup done. It was a casual getting-ready affair. Once Alana was dressed and ready, we did a quick first look at front of their house and headed out to Port Costa.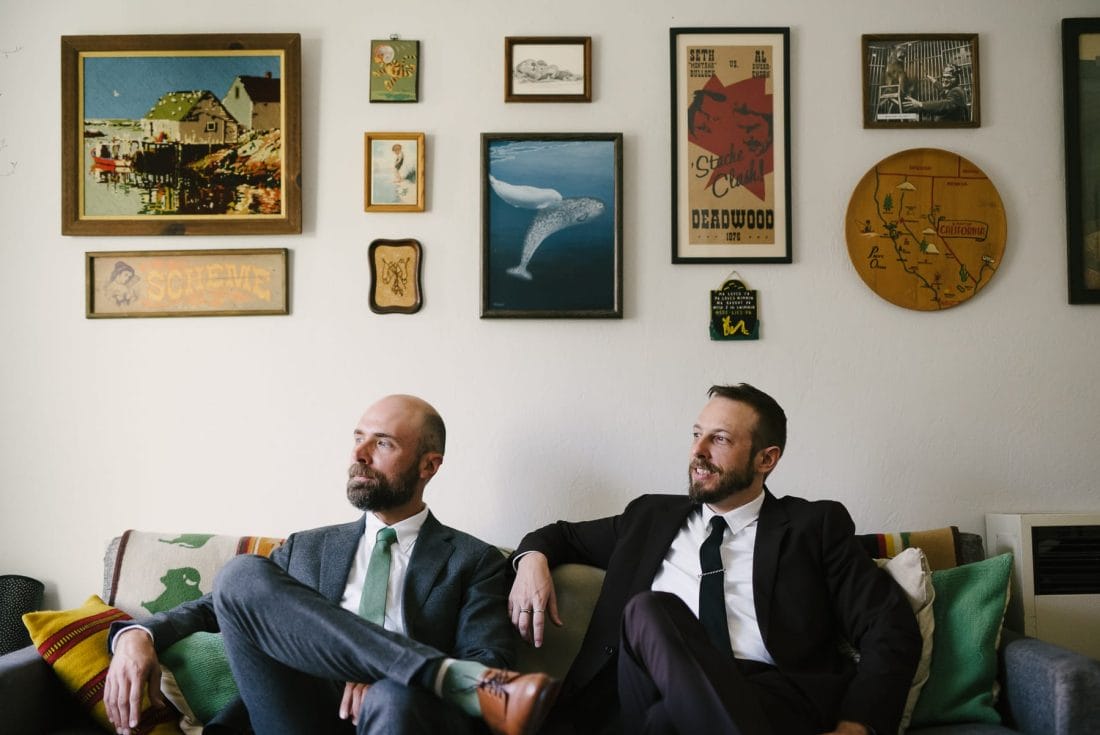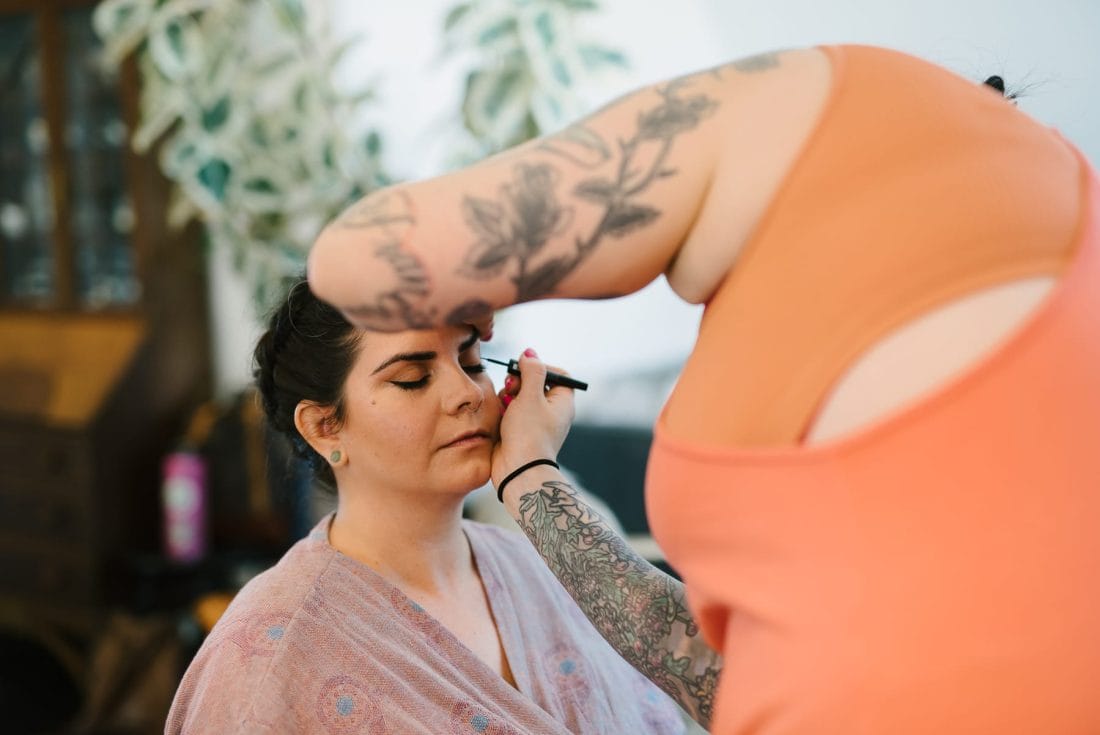 Immediate Family and Friend Portraits at the Port Costa School
The Port Costa School is owned by a non-profit that is working to restore the Historic Building. It is used as a community center and is rented out for events. The school is a very cool backdrop for a wedding. After walking around the outside of the school, I decided to use some of the interior rooms for family and friend portraits. The light inside is beautiful. After we were done, we did a few couple portraits before the ceremony began.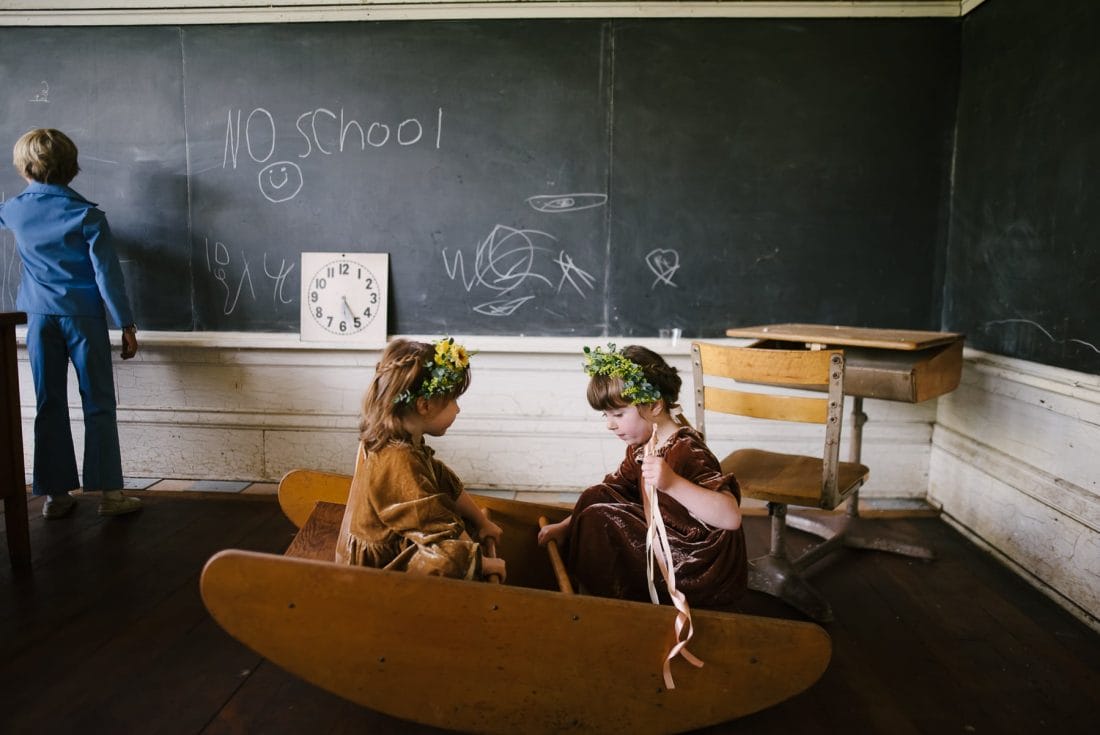 Wedding Ceremony and Big Group Portrait at the Port Costa School
Alana and Tommy's friend, Enrique, came out from Mexico for the wedding. He officiated like a boss. The ceremony room had walls with peeling paint, exposed ceiling joists, and old blackboards around the outside of it. But far from feeling run down or shabby, the room felt old and wise. After the ceremony concluded, we went outside for a big group shot. I hoisted myself up a tall ladder and organized people as best I could for the everyone-at-the-wedding group shot.
A Parade Down Main Street, Cocktail Hour at Bull Valley Roadhouse, and Couple Portraits
It isn't really called Main Street, but Port Costa basically has one main street that goes through town. We paraded down that street causing a Port Costa traffic jam. We walked by the fire station, cool old cars, funny fliers, and a collection of RVs and Vintage trailers selling food and collectibles. Our destination was the most excellent restaurant and bar, the Bull Valley Roadhouse. They served the guests cocktails and delightful morsels to tide them over until dinner. Toward the end of cocktail hour, I took Alana and Tommy around for some quick portraits.
Dinner and Dancing
Dinner was a fine affair. The food was delightful, and the company exceptional. I had a grand old time and tucked some notes in my mind for the next wedding I shoot at Bull Valley. Folks ate their fill of fried chicken, veggies, and succotash, and moved over to the dancing and dessert area. After a few very sweet toast, the dancing began.
Photo Station
The Bull Valley Roadhouse has some amazing decor. The vintage photos on the walls are incredible. Their bar is a work of art. I took advantage of one of their walls of vintage portraits as a backdrop for my photo station. The photo station is basically a self-service portable photography studio. You push the button on the wireless trigger it fires the flashes and camera. It is so easy, even a kid can do it. We had fun with the photo station. So glad Alana and Tommy had me set it up.
If you want to check out another awesome wedding, check out Marin and JP's Empire Mine wedding from a few years ago. You will probably recognize some folks from this wedding.