Emma and Charlie are two sweet, outdoor lovers, who had a Catholic wedding at St. Mary Magdalen in Berkeley, followed by a rockin' reception at Hacienda de Las Flores in Moraga. There were tons of family, kids, good food, drink, and lots of dancing.
In a break from the usual my preferred timeline, we did not do a first look at this wedding. This ended up not being a huge deal because there was a break between the ceremony and reception. Hacienda de las Flores is a sweet venue in Moraga. It is part of the Parks and Recs department and is super affordable. The grounds are beautiful. The wooded areas, open lawns, vine-covered walls, and interesting architecture make for great backdrops. Parking is easy, and it is close to Oakland, Berkeley, and Walnut Creek.
Emma and Charlie used Ann Walker Catering and Heart of Gold DJs, two great vendors off of my vendor list. On their honeymoon in Alaska, I was super stoked to hook them up with my buddy, Major Tom. He leads wildlife tours and took them out for some eagle viewing. If you are in Haines Alaska, you should look him up.
Getting Read at Airbnb in Berkeley
I met Emma at an Airbnb her family had rented in Berkeley. Instead of having me go back and forth between the guys and girls, we decided I would just stay with Emma and her bridesmaids.
Ceremony at St. Mary Magdalen Church in Berkeley
Typically the initial guest count estimate that I get from people is about 30% more than the final guest count. This is one of the only weddings that I have shot where the final guest count was higher than the initial estimate. Thankfully there was enough seating in the church for everyone.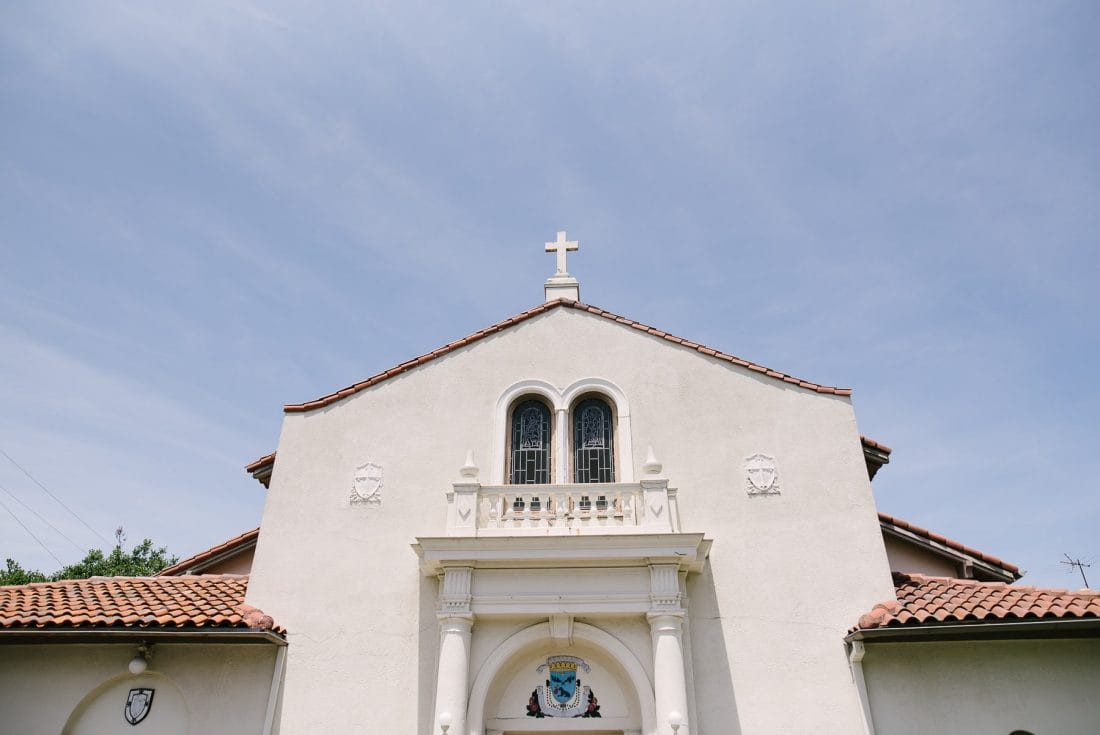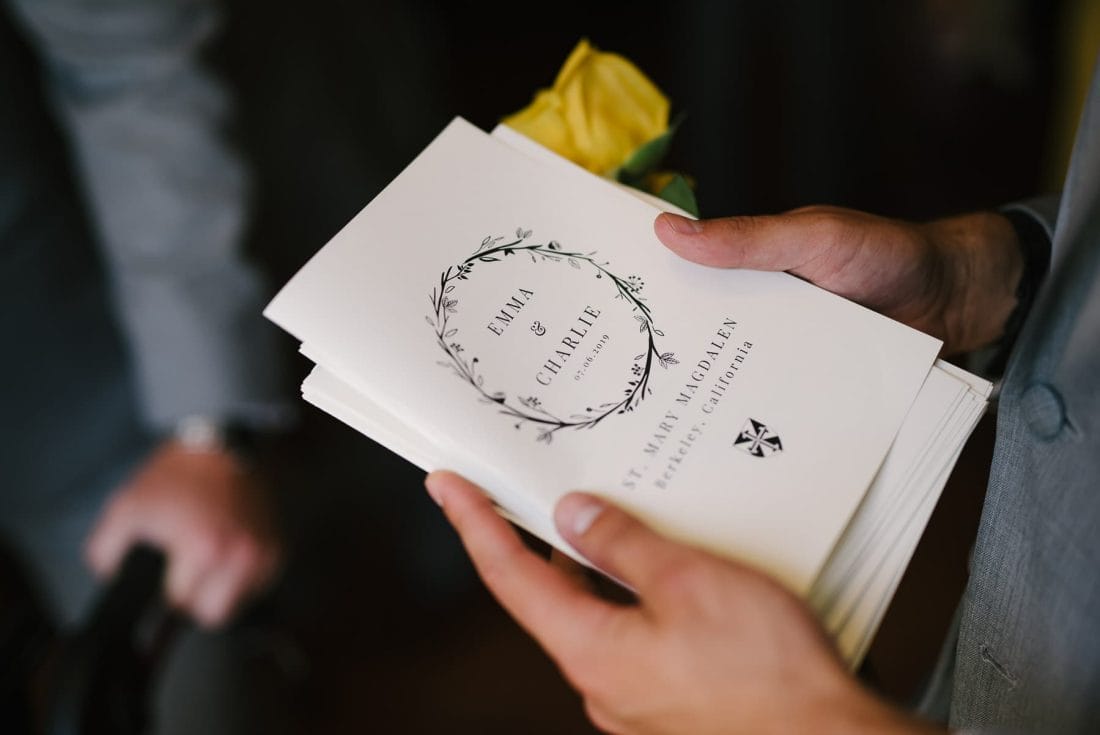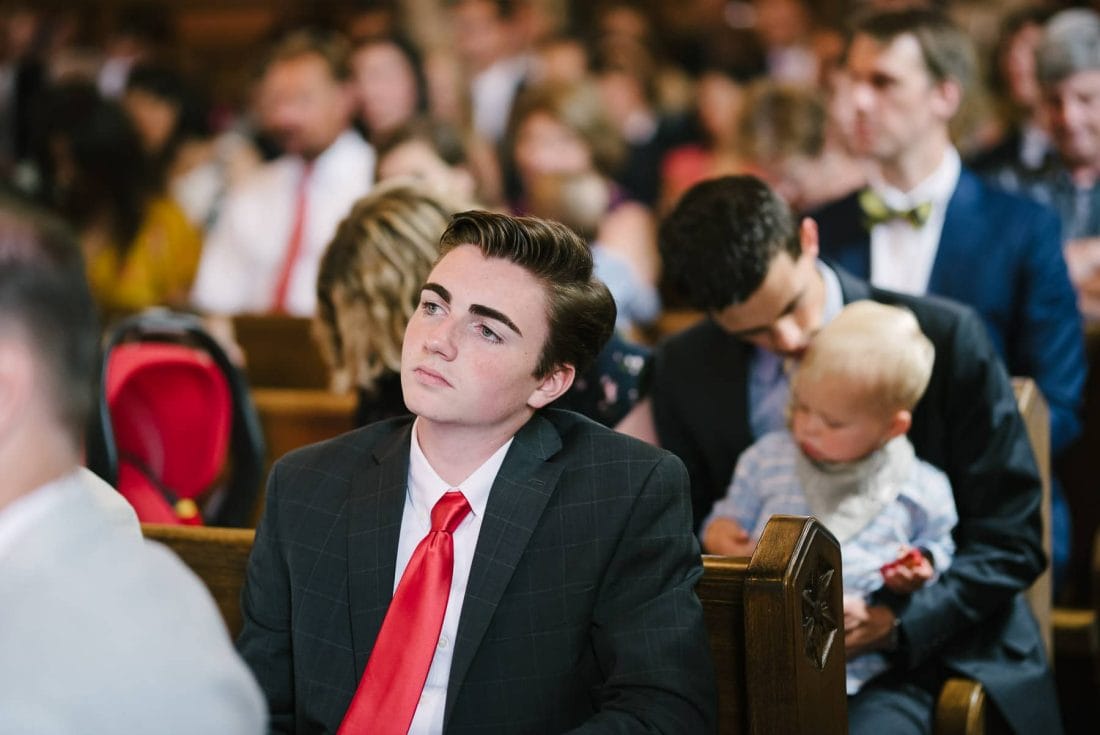 Wedding Reception at Hacienda de las Flores in Moraga
After the ceremony in Berkeley, we drove over to Hacienda de las Flores in Moraga. The last time I shot there is was over 100 degrees. I was glad the weather was cooler for Emma and Charlie's wedding. We did wedding party and family pictures in front of the gate in the reception area. We finished up just as the guests started to arrive. There was so much laughter, great stories, and sweet moments at this wedding.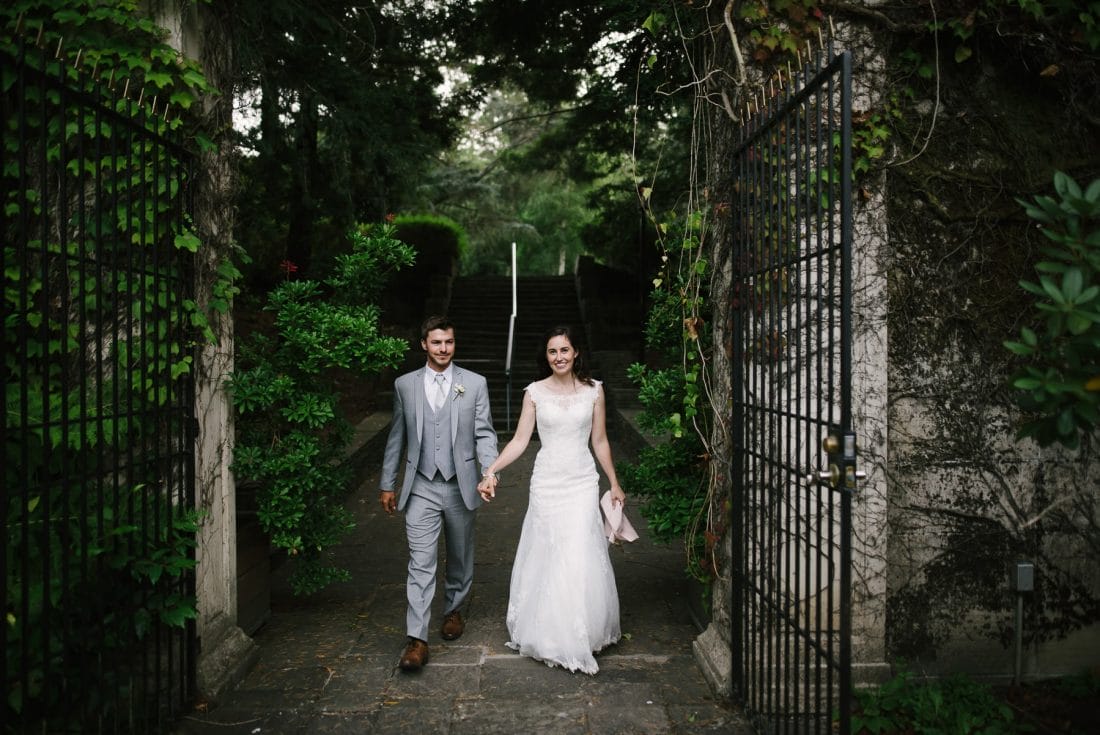 If you want to check out another awesome Hacienda de las Flores wedding, take a look at Rachel and Jon's wedding.