Figuring out the ceremony. Good intentions.
Leading up to our Saline Valley wedding celebration, Loretta and I had good intentions of working on what we would say to one another. We thought about how we would structure our ceremony. Before we left for our desert camping wedding adventure we chatted with people and did a bit of research. I am a wedding photographer. I figured that had to count for something.
But life is busy with two kids, homeschooling, work, planning wedding stuff, and we came to realize that it might be best to sort it out once we got out to Saline Valley. We would figure it out in the tranquility of the desert. But that was wishful thinking. We had some great talks soaking in the tubs, and discussions while sitting in the shade of the van. In the end though, it came together from bits of many conversations and experiences, and was solidified at last minute into a somewhat cohesive whole.
Scouting a ceremony site and writing stuff on paper.
We scouted wedding ceremony spots the day before the wedding with our good friend and officiant, Alex. We wanted somewhere close, and fairly flat, with a nice view. In between soaking and eating, we wrote a rough draft of our ceremony. It wasn't until about 15 minutes before the ceremony that we had our final draft. What we wanted most was to celebrate love in the desert. We wanted lots of food, kids, hot spring soaking, and good conversation with some of our favorite people in the world. Since life can be like a bumpy dirt road, we used the road into Saline Valley as a metaphor for the story of our love and relationship.
It takes a village.
On the day of our wedding, the fighter jets, which normally are quiet on the weekends, made several low passes over our camp. We later learned that there was a rumor at the Navy base that a captains daughter was getting married. Loretta's niece and friend did the bouquet and boutonnieres, and her sister, Andrea, did her makeup. Her sister, Alanna, took charge of making sure all the carnitas and other food was heated up, laid out, and ready to eat once we finished the ceremony. Julia (another sister) and her boyfriend Dillon put on a great firework display. Everyone pitched in where they could. It was a true community wedding.
The images below are mostly Hardy Wilson's. Noel Spirandelli has a few sprinkled in and there are a few other contributors as well. I took a handful of the pre wedding images.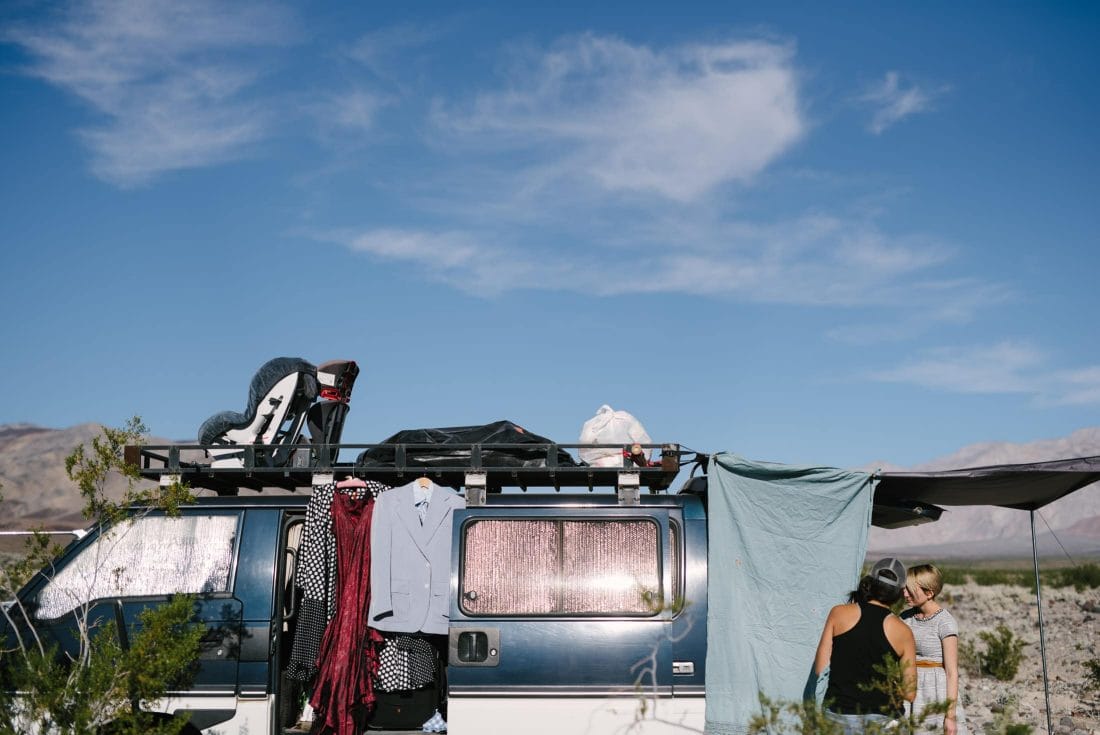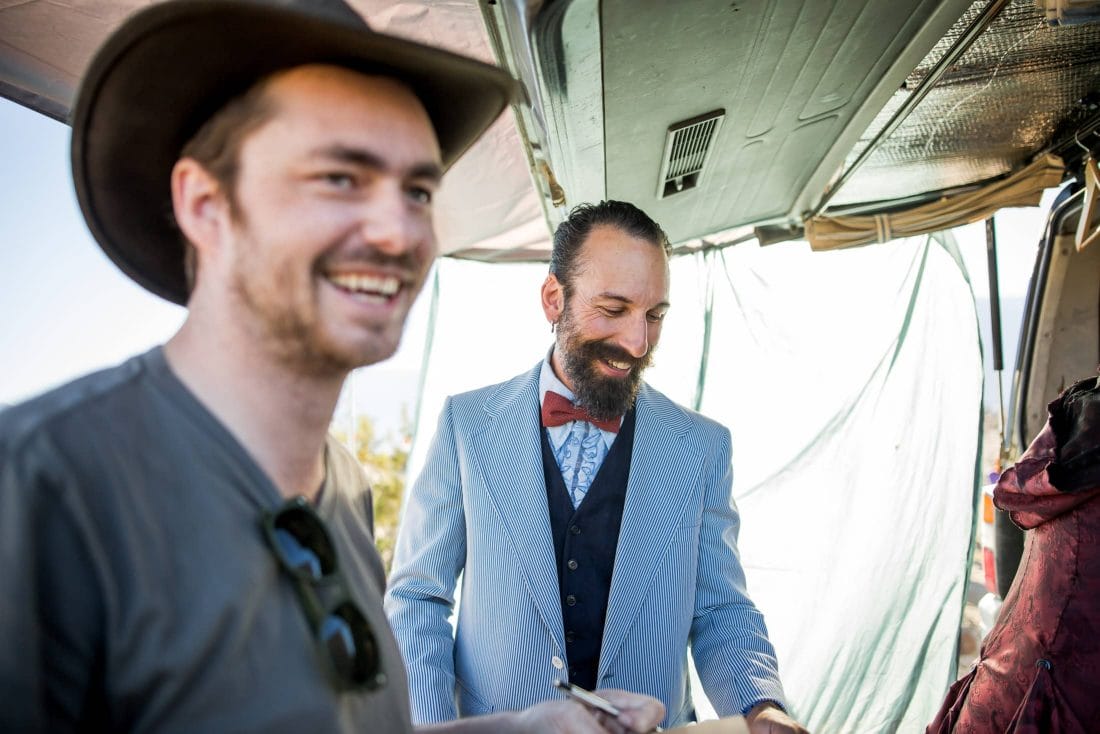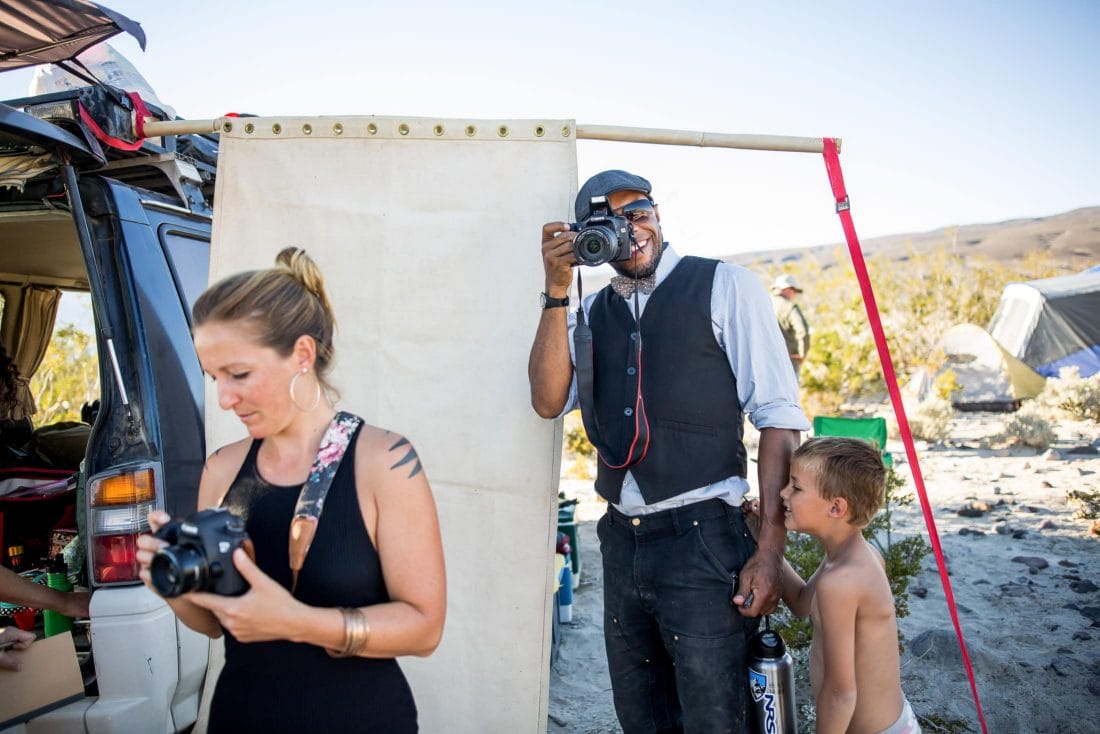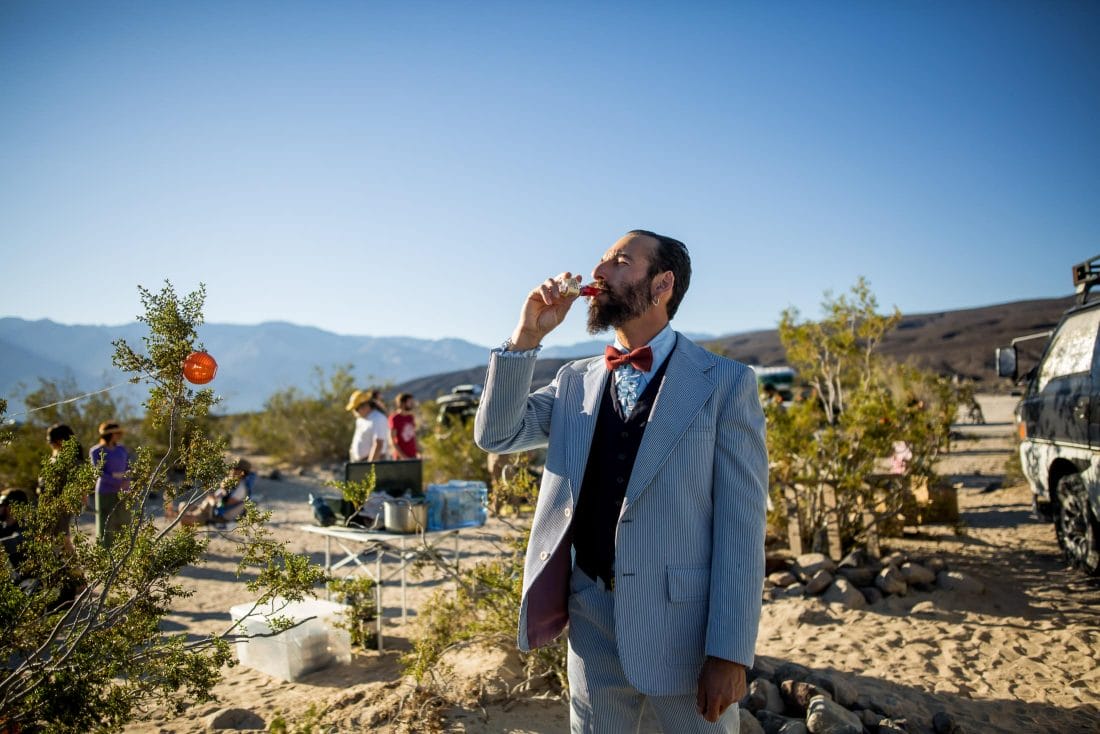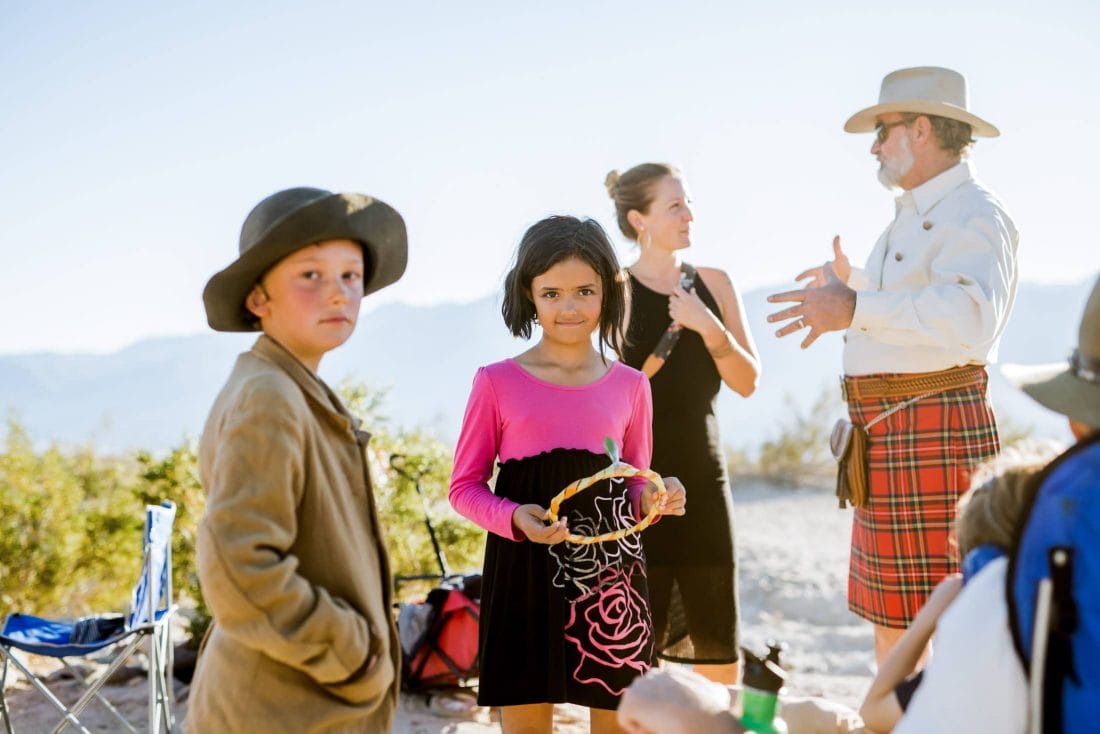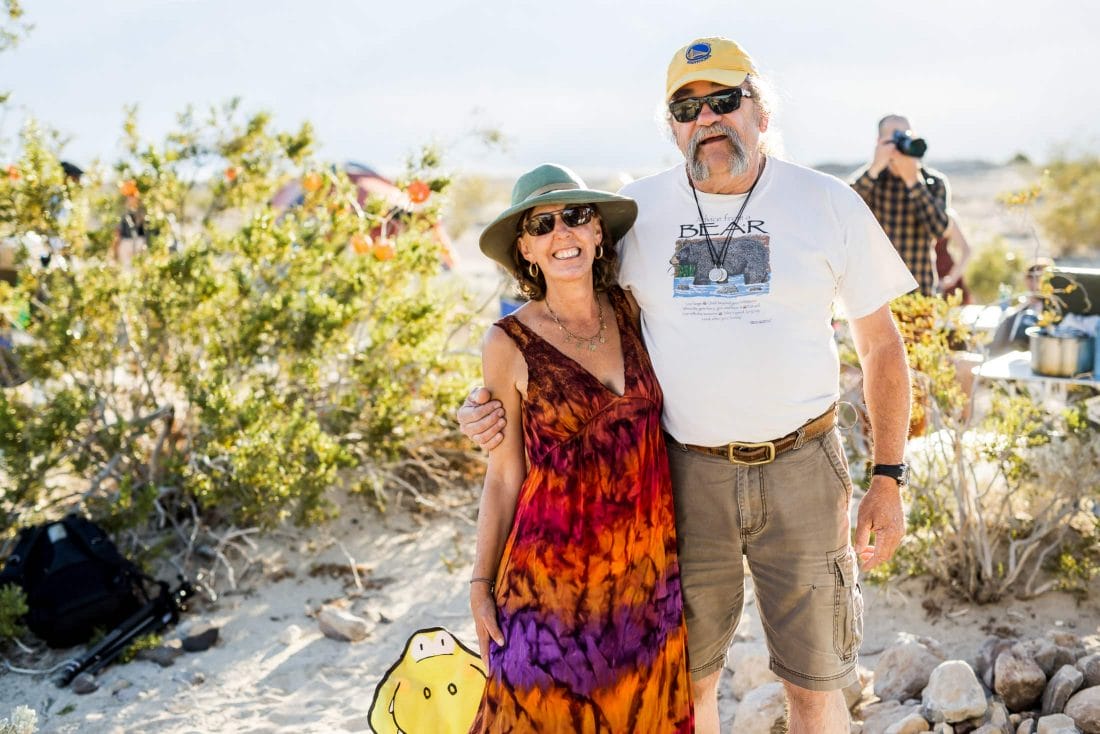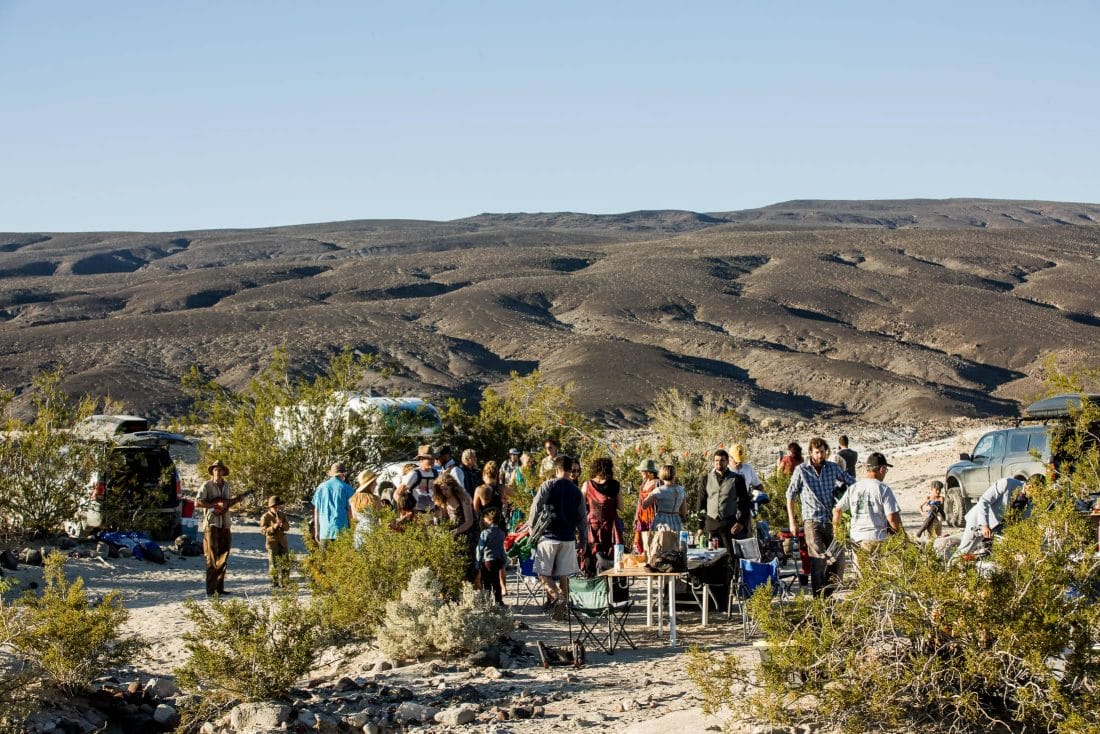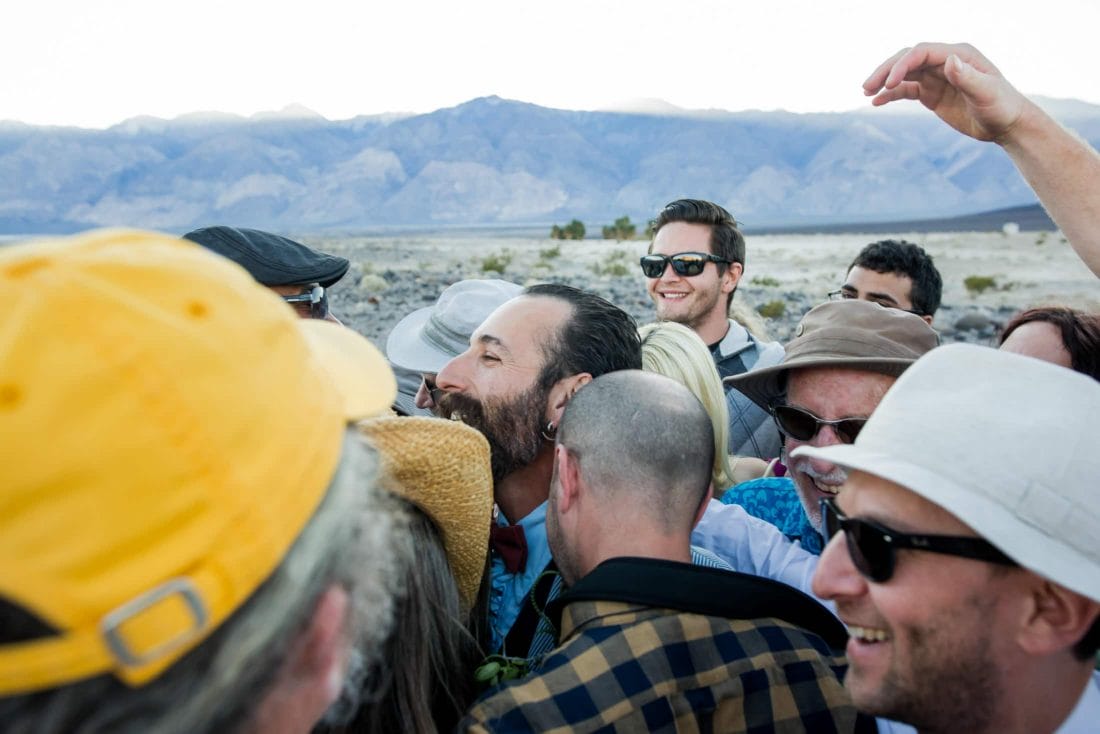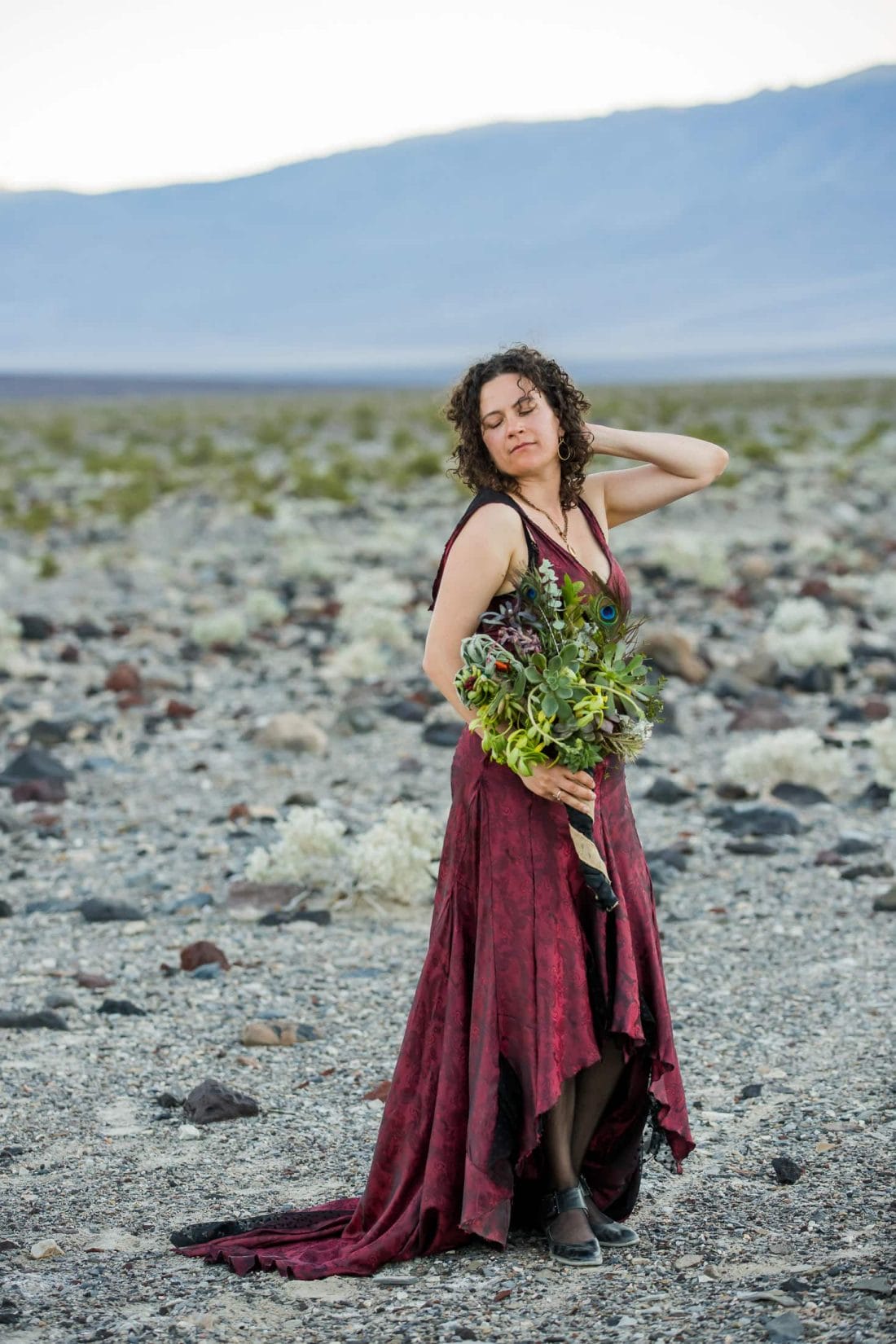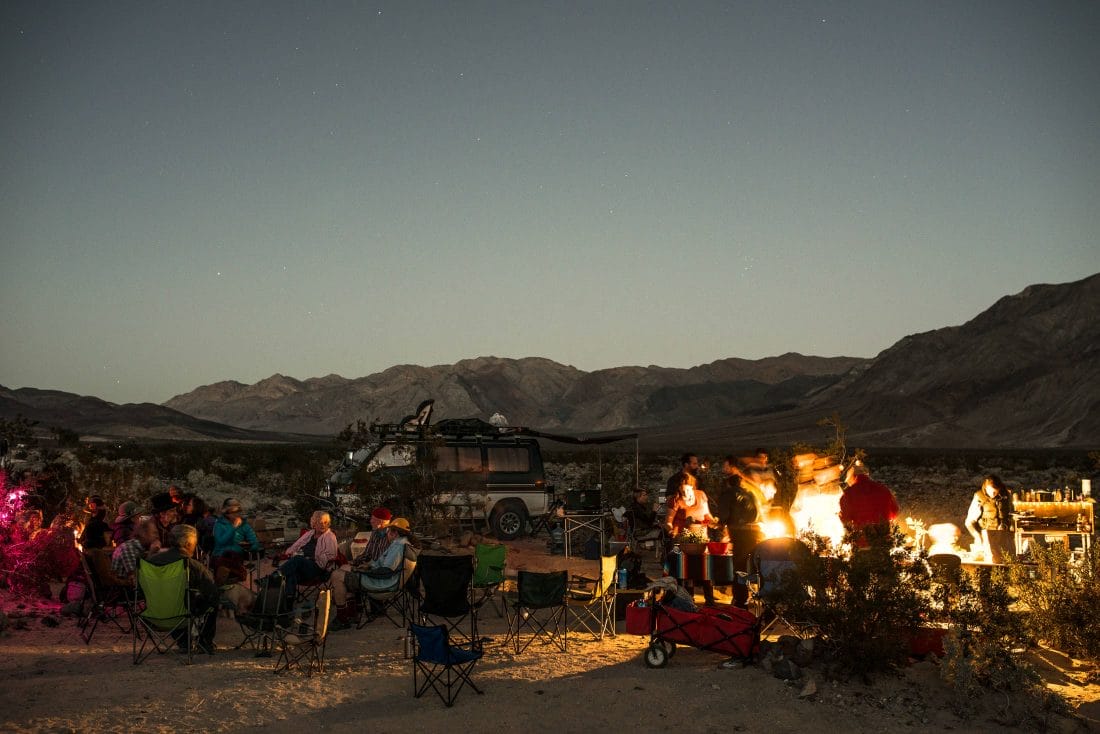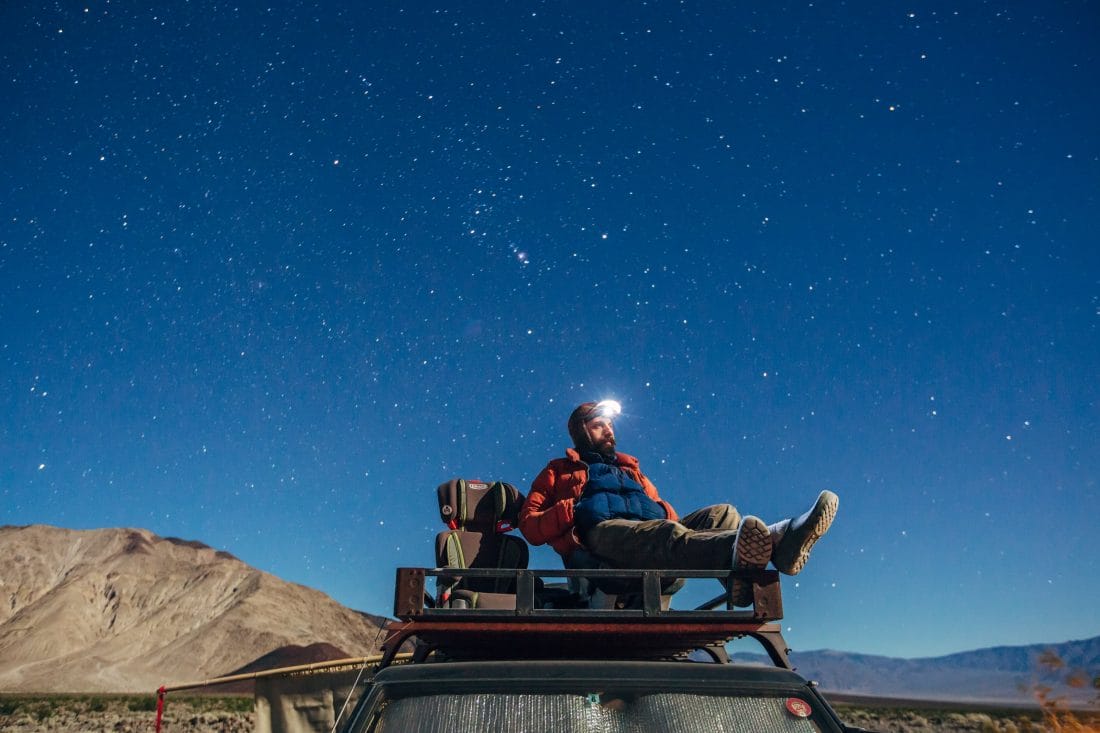 One more thing.
Before the wedding, I had a conversation around one of the tubs about community. I was trying to express the idea that together we are more powerful than we are alone. I had just met the woman I was talking with, but invited her and her family to the wedding. Not only did her husband and son spontaneously play music for our procession, but she had everyone take a rock and make a labyrinth for us. In doing so, she gave us a visual symbol of the power of our community.
If you missed Part 1…