Calla and Jo got ready at Stinson Beach and went to Trojan Point on Mount Tam for very unique wedding ceremony. Afterward, we returned to Stinson Beach for their reception. We really thought it would rain that day… but it didn't.
The forecast looked wet in the days leading up to Calla and Jo's wedding. We came up with a rough plan in case of rain, but it didn't vary so much from the regular plan. Calla and Jo were getting ready when I arrived at their house in Stinson Beach. I found them enjoying the beautiful day and doing their hair and makeup together. This was going to be a good day.
Once Calla and Jo finished getting ready, and we heading up to Mount Tam. Their wedding guests arrived in yellow school busses, and then they walked the few hundred feet to Trojan Point. Friends played music, sang, and gave toasts. Calla and Jo married each other with out an officiant. After the ceremony we wandered around a bit taking pictures and then headed back to Stinson Beach. At Community Center there was Hog Island Oysters and beautiful food by Fork Full of Earth. Qinn Deveaux and his band played music for the dance party. The rain never came, and the day was beautiful.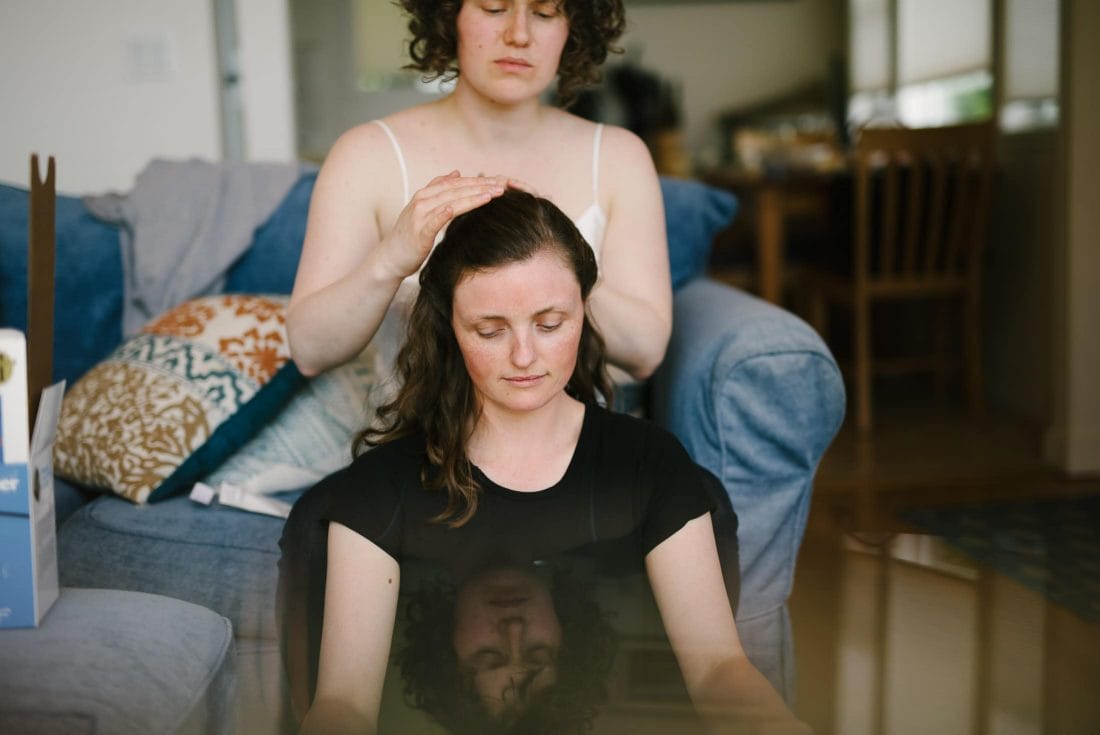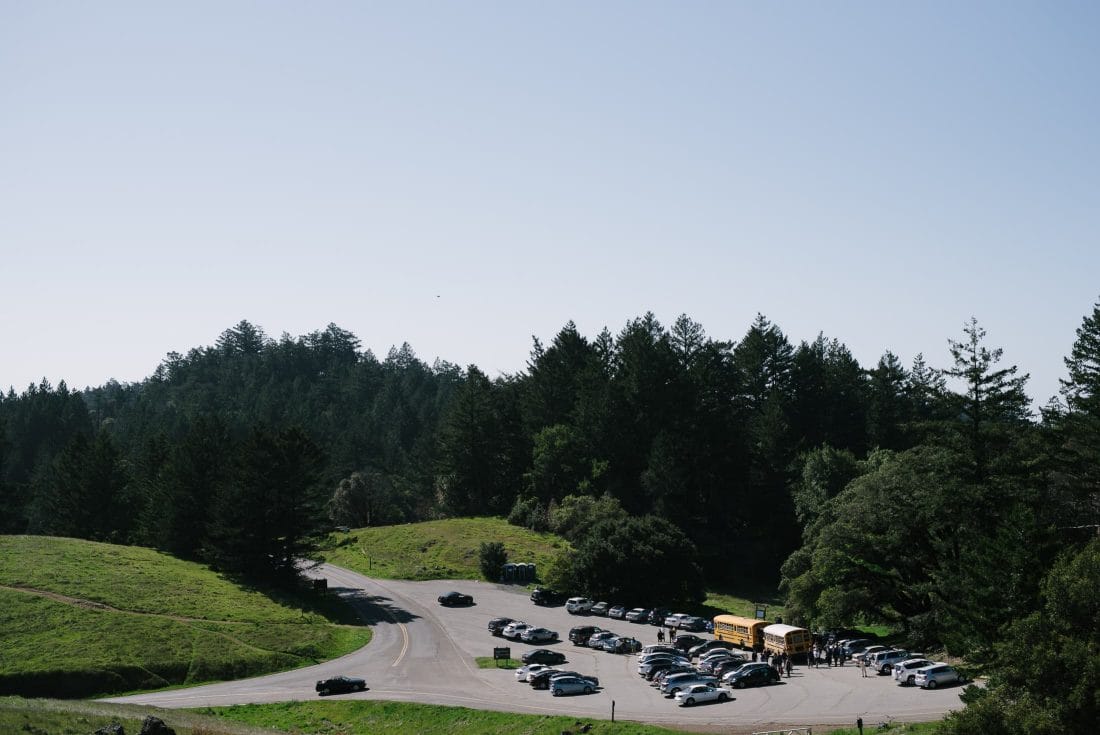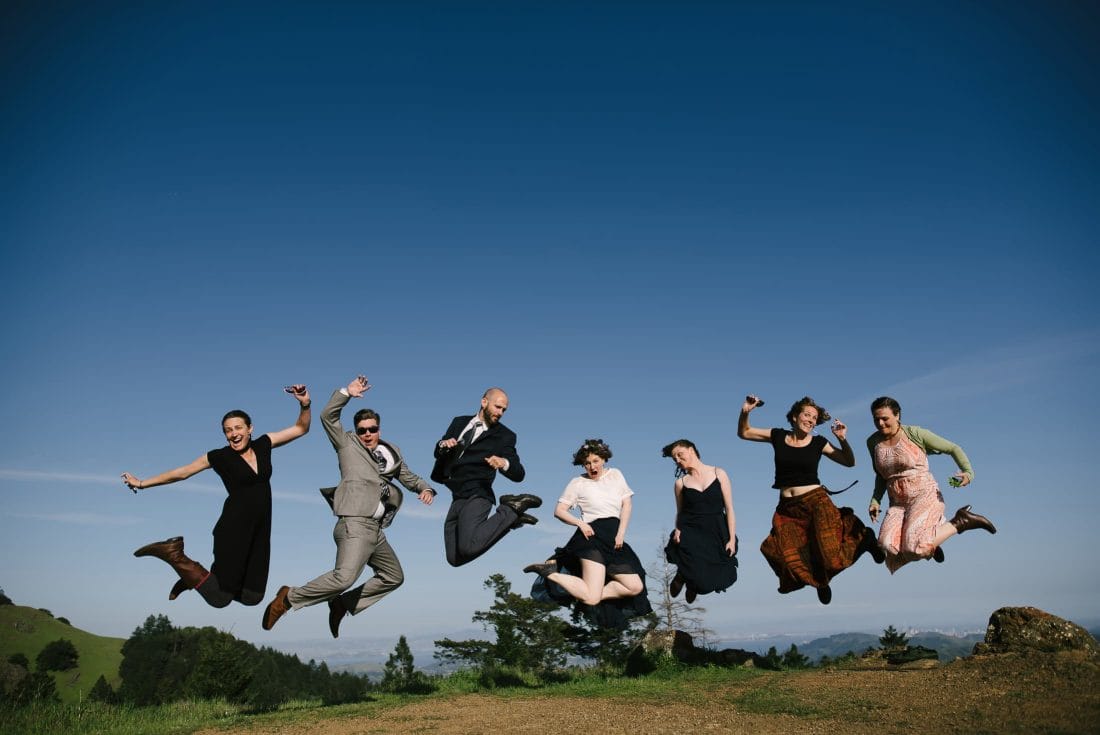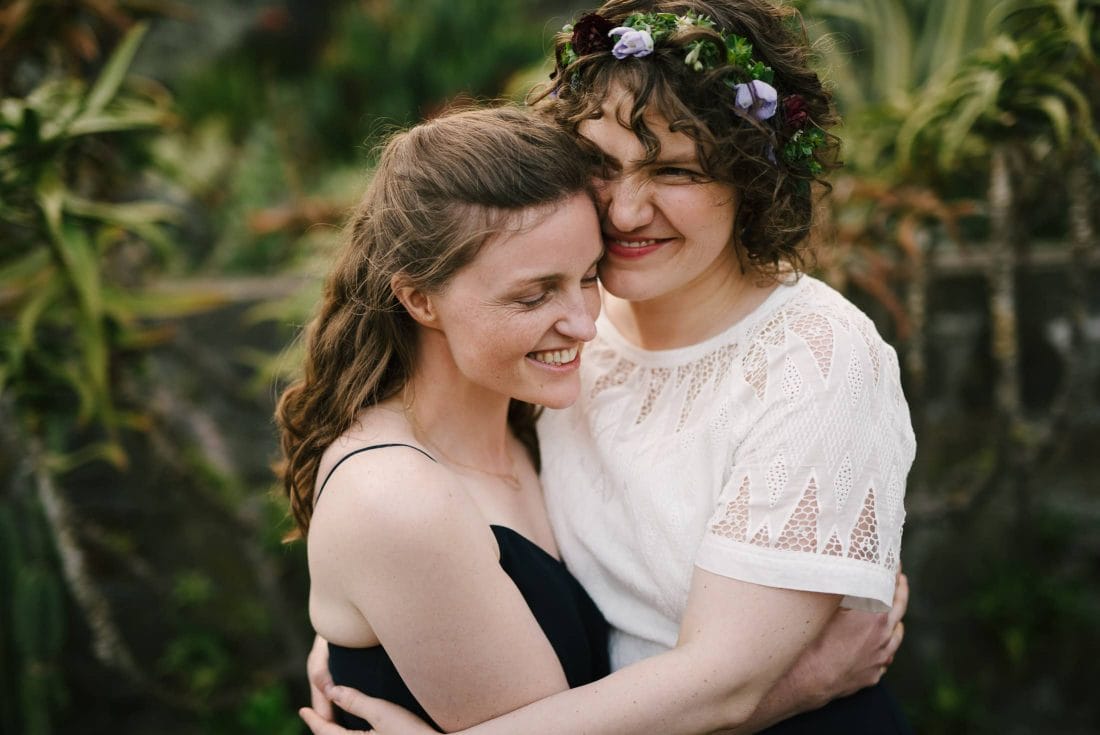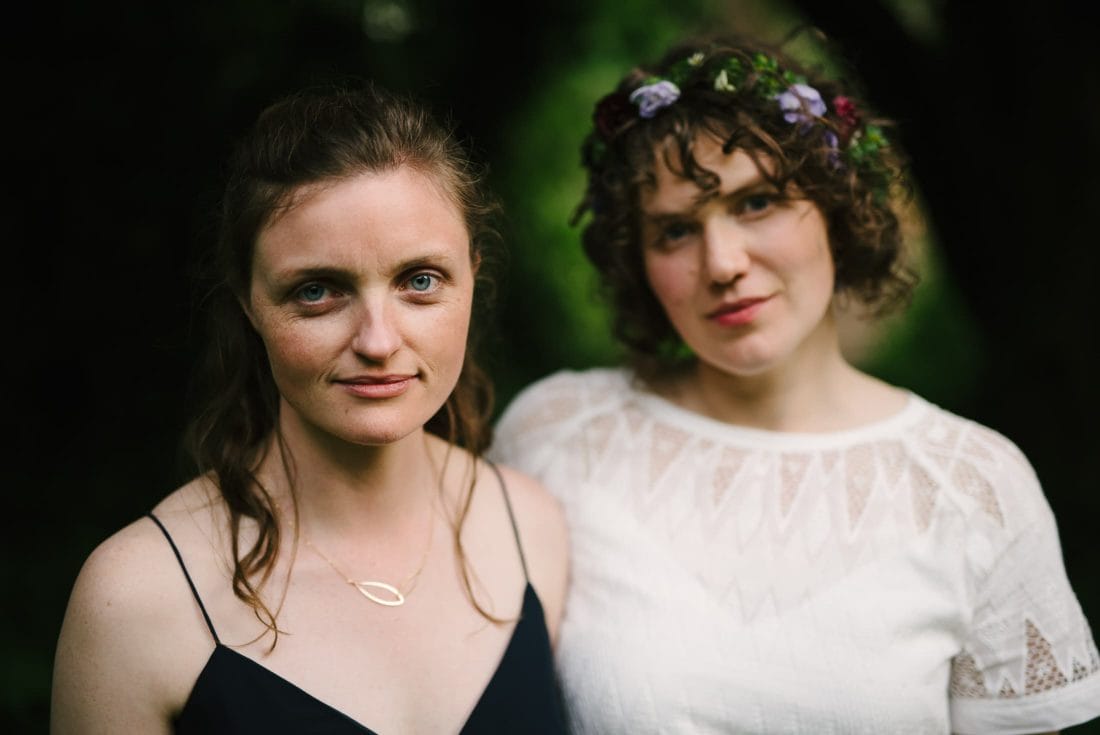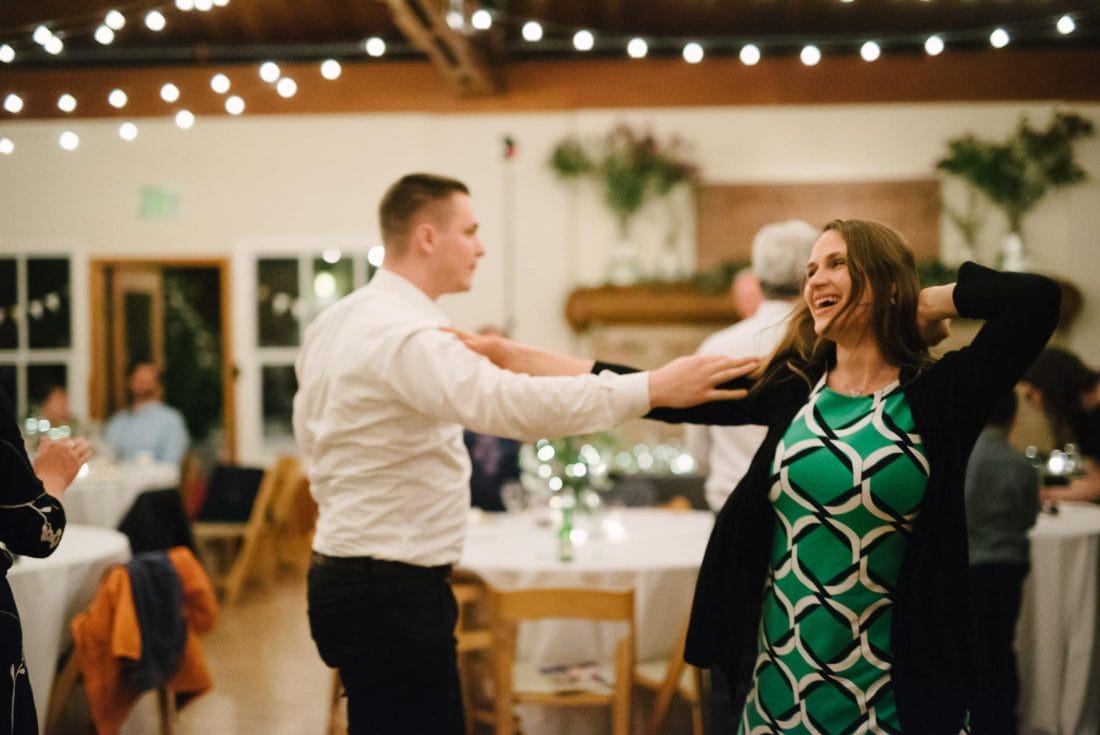 Also check out Lizzy and Ryan's Stinson Beach wedding. Their guests walked down highway 1 and carpooled to the Community Center from the getting ready area when the shuttle driver didn't show up.