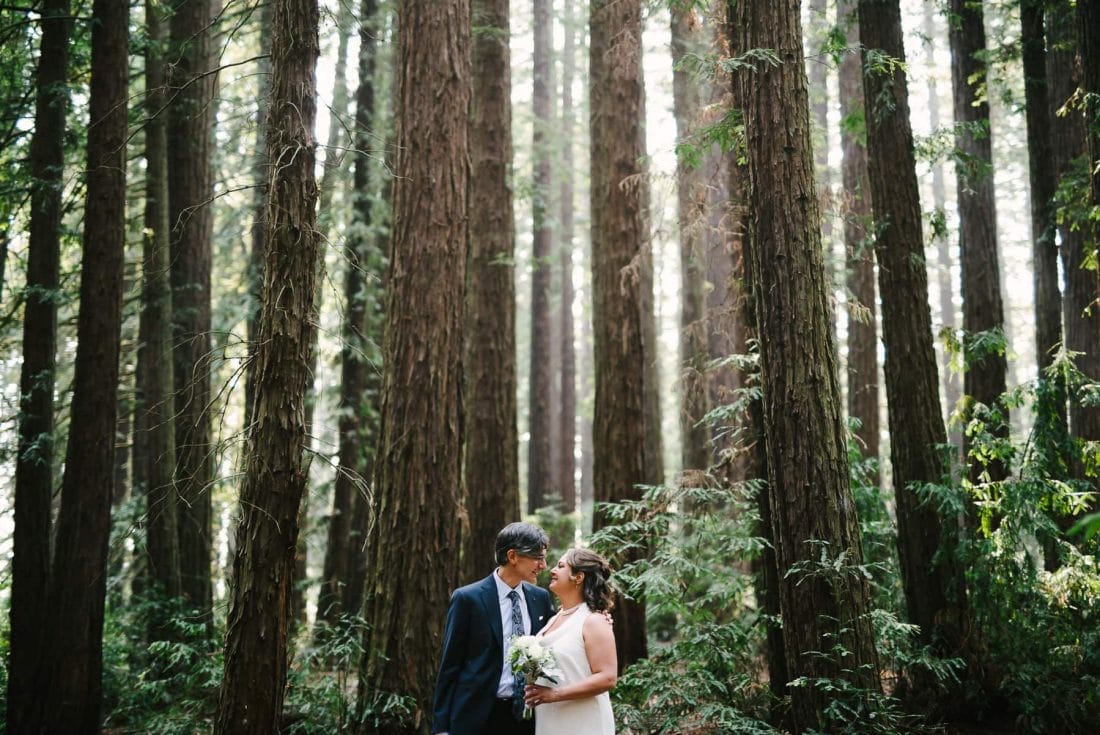 As proven by this delightful tiny Oakland wedding, people are still getting married during the pandemic. While things may not be normal for a while, weddings and celebrating love can ground us and keep us sane in these strange times. Let's face it, we miss our communities. We miss dancing, laughing with friends, and sharing good food and drink with the people we love. People are pivoting, adjusting plans, and making their wedding celebrations smaller and more personal. Allison and Eliot held a tiny wedding in their neighbor's driveway a little over a week ago. Guests wore masks, tables were spaced apart, and plenty of hand sanitizer was available.
Getting Ready
When I arrived at Allison's friend's house in the Oakland Hills, everyone but Allison was wearing a mask. The windows were open and there was plenty of air flow. Her friend was doing her makeup, and her mother was taking pictures and sending them to out of town family who couldn't make it to the wedding. When she was done with makeup and in her dress, she went outside and met up with Eliot. We headed to Joaquin Miller park for some quick pictures on the way to the ceremony location in their friends' front yard/ driveway.
Portraits and Setup
Allison and Eliot took a hired car to Joaquin Miller Park and I met them there. We walked and chatted in the redwoods while taking pictures, and continued on to their friends' house. Once we arrived, they did some quick setup, and then we took some family and friend portraits before the ceremony began. Several out of town guests joined via Zoom.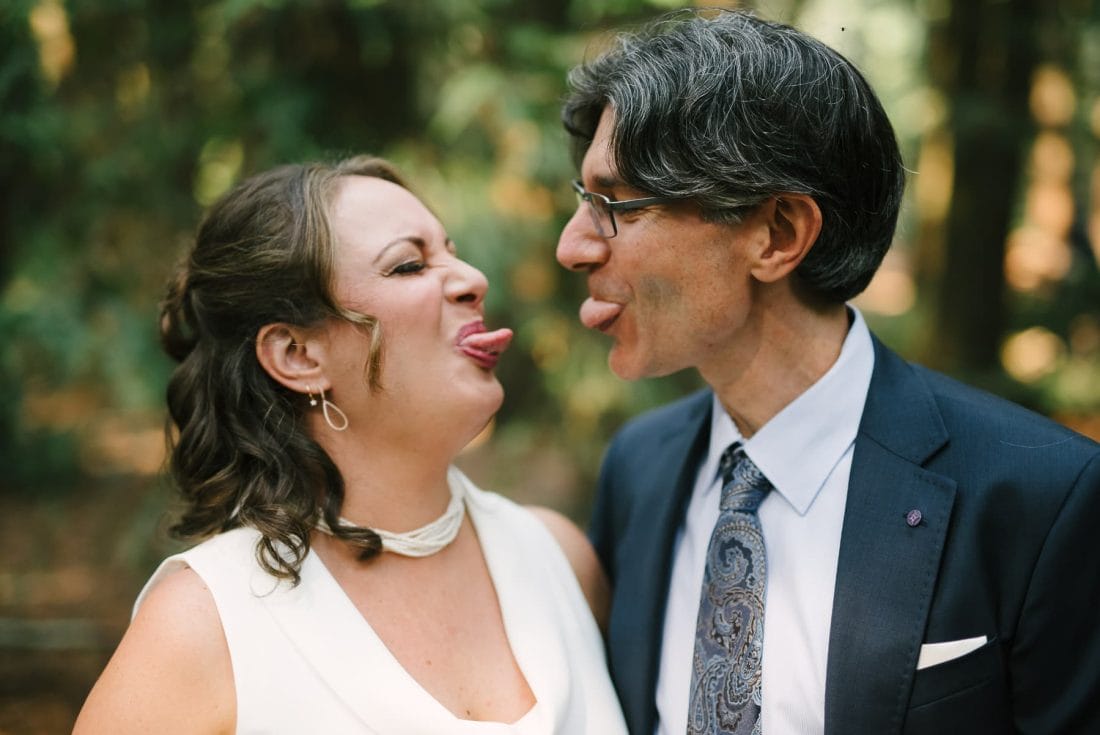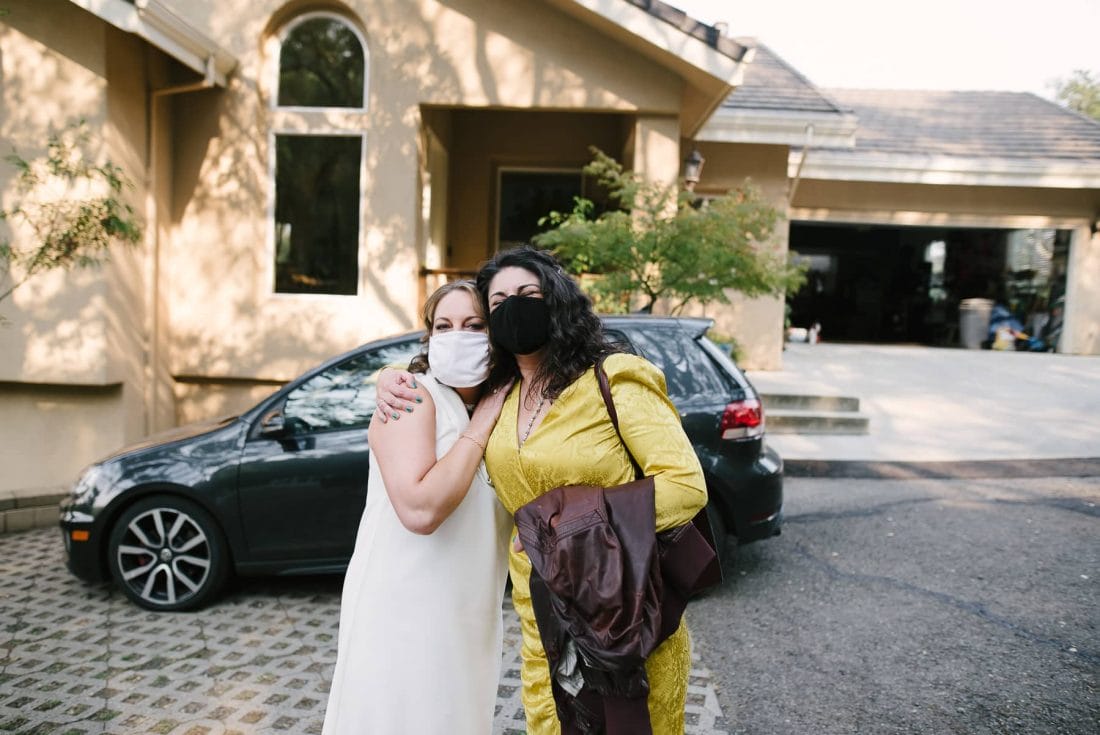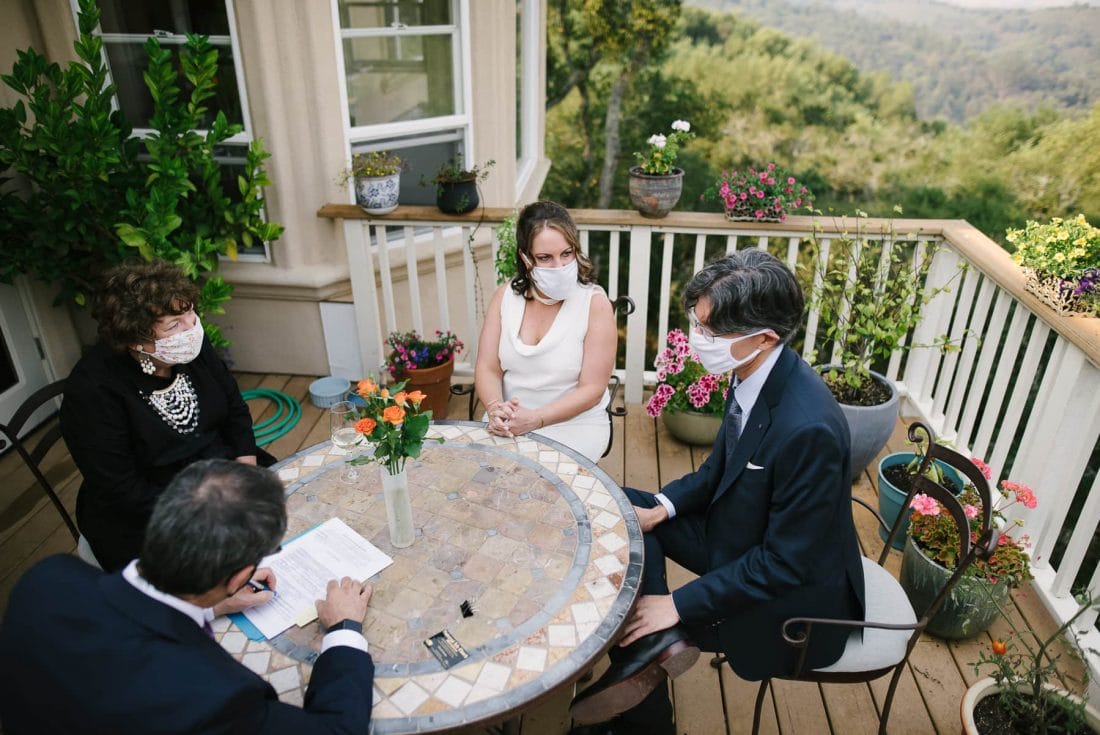 Ceremony
The ceremony was sweet and brief. Allison and Eliot talked about how they met, their similarities (many) and their differences (a few). Guests who were joining via Zoom, seemed to enjoy things as much as the people who were there in person. After the ceremony, the Zoom party was going strong and folks on the call were laughing and sharing stories. Allison's mother gave a speech that she had written, and then read the speech that Eliot's mother wrote (she joined via Zoom).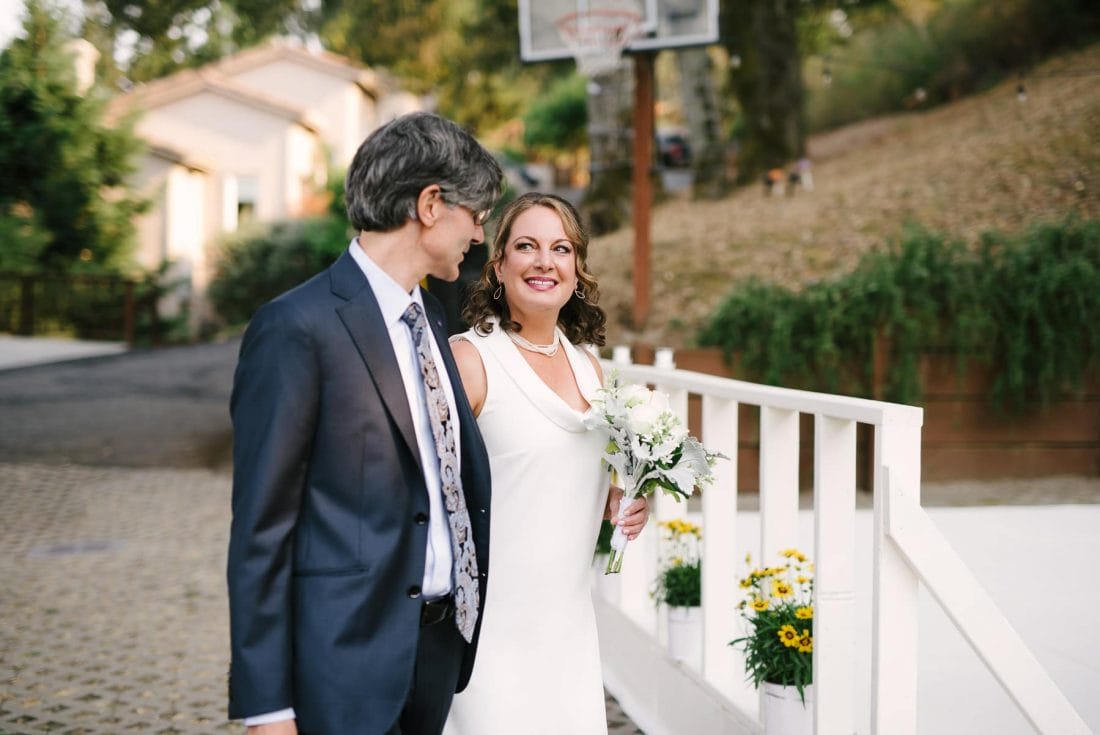 Reception and Dancing
As the day went on and people had some food and drink, it seemed that the desire to keep masks on and physically distant loosened a bit. Hanging with friends, laughing, dancing, and not worrying about Covid for just a little while sure is nice. I get it. And, it made me think that better than masks and keeping physically distant, it would be nice to do testing or quarantining before events like this. People are doing the best that they can. I appreciate that folks continue to gather for tiny weddings. It brings me joy to be able to be apart of their festivities.
Allison, Eliot, and I snuck away for a few minutes during the reception for some more couple pics. These moments are always refreshing. We talked about politics, bees, travel, and the state of the world. Always trying to keep things real. Thanks Allison and Eliot for a wonderful day. Congrats!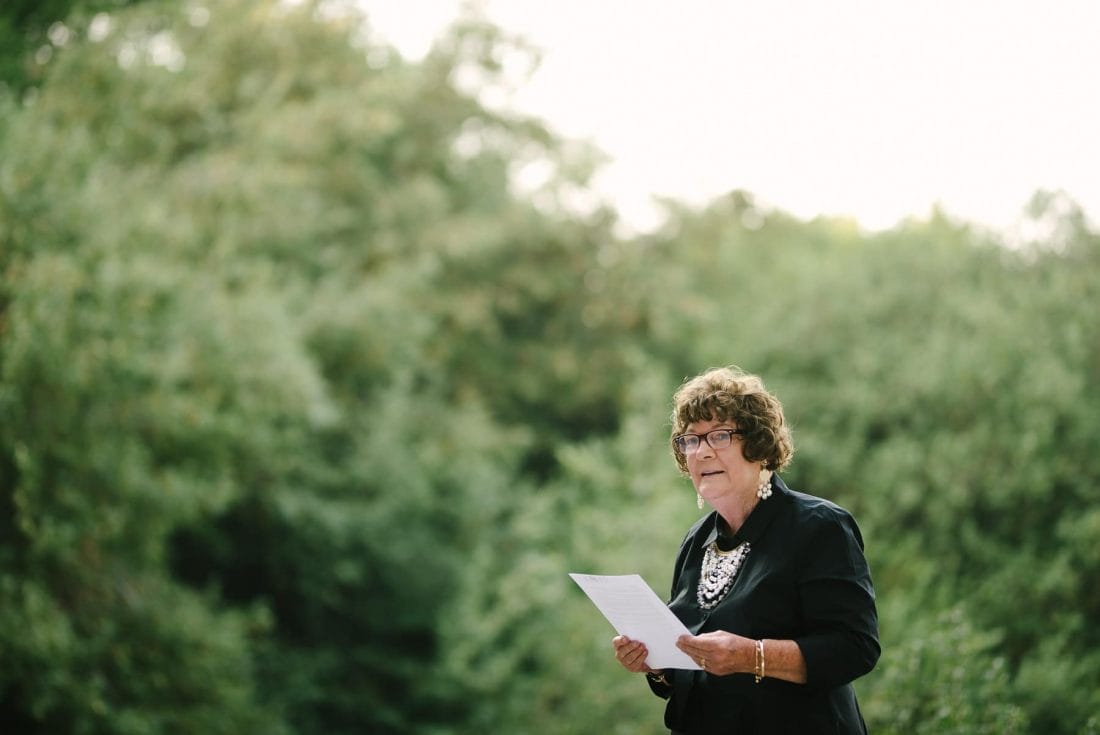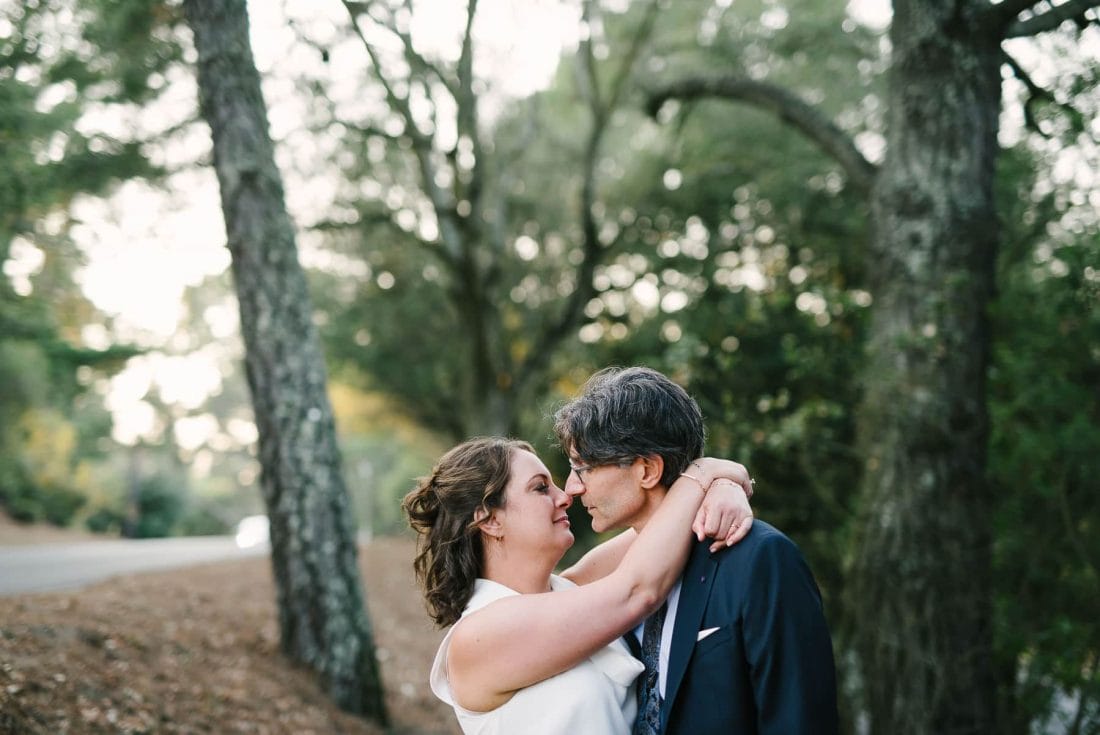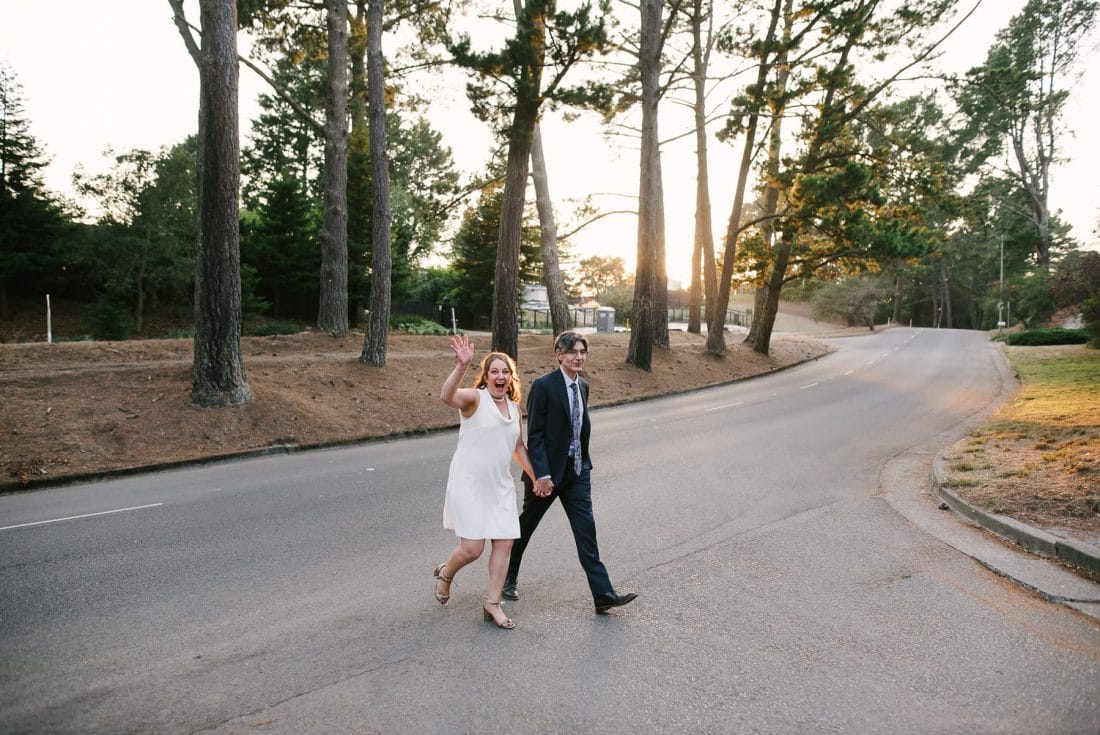 If you enjoyed this tiny Oakland wedding, and want to read a little more about planning a wedding during these uncertain times, check out my pandemic planning post.