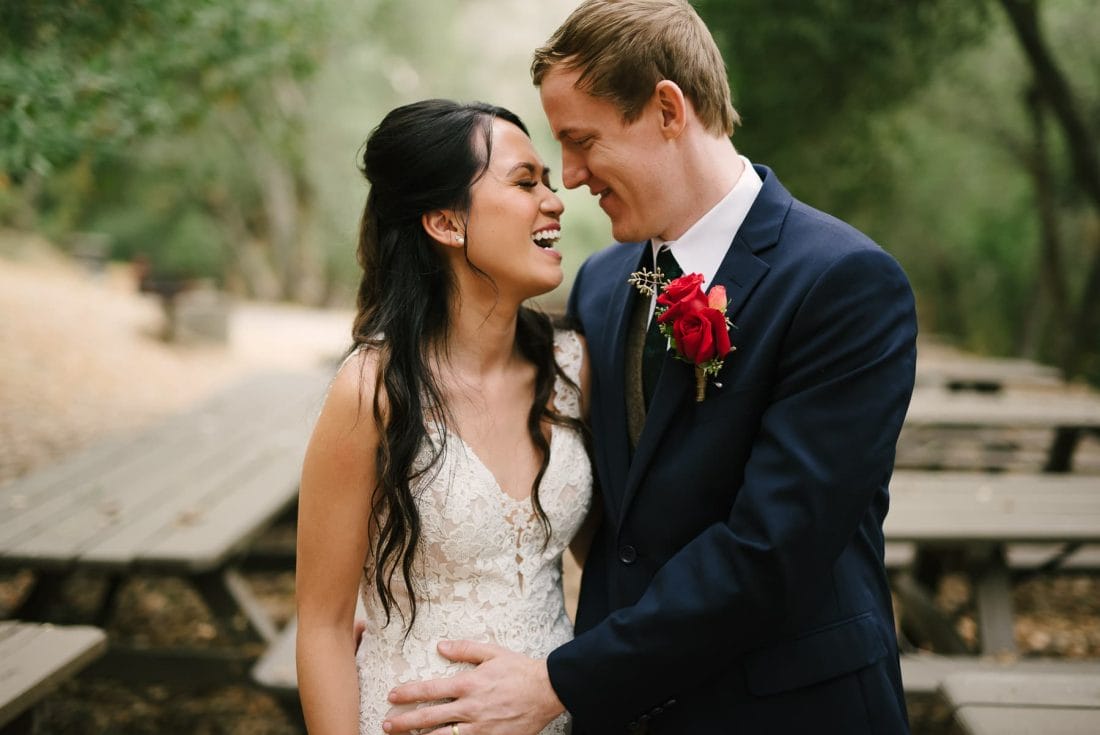 Teresa and Colin had a short and intimate wedding at The Ranch at Little Hills in San Ramon in early October. They had originally planned to have a 130 person wedding with dinner and dancing and all the fun wedding stuff, but 2020 happened. This is the year of patience, perseverance, flexibility, and humor. Teresa and Colin paired down their guest list and planned for a smaller, shorter wedding on their original wedding date.
Ceremony
When I arrived at Little Hills Ranch, most of the getting ready and prep work was already done. I walked around the property and prepared for the ceremony. There was a table with masks and hand sanitizer (the strange new normal) and guests found their way to the ceremony site and sat down. Teresa and Colin's friend officiated the sweet ceremony. After the ceremony, most of the guests went down the hill to the cocktail hour, and I stayed at the ceremony site to do wedding party and family pictures.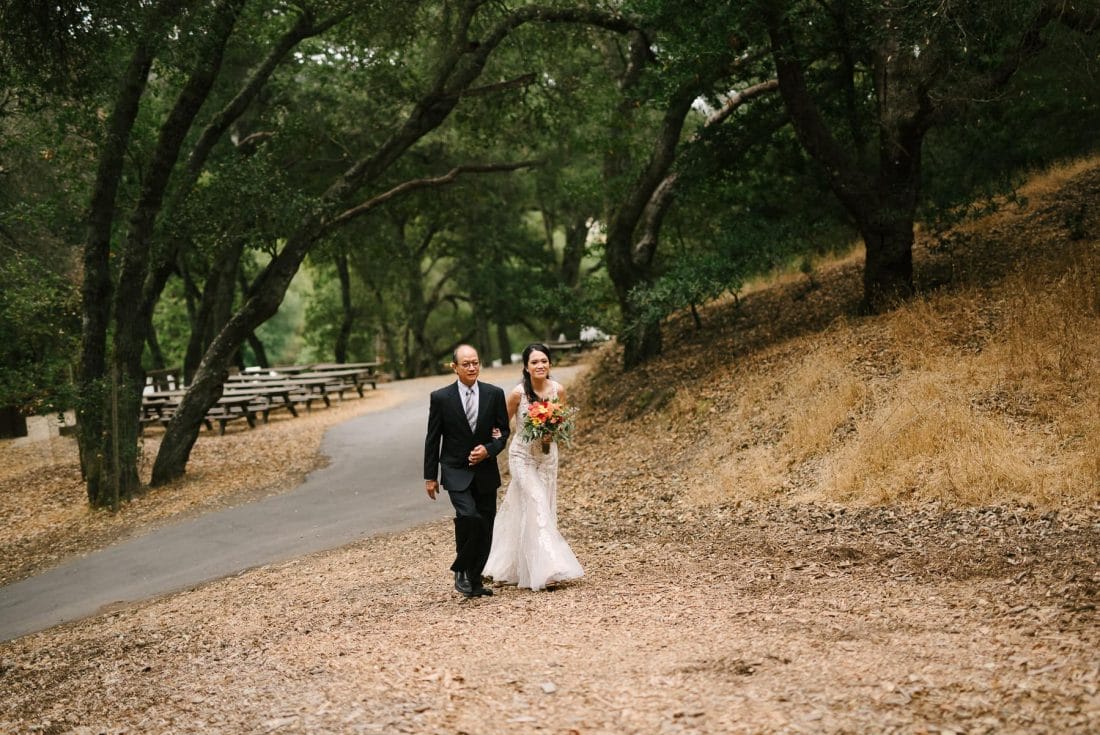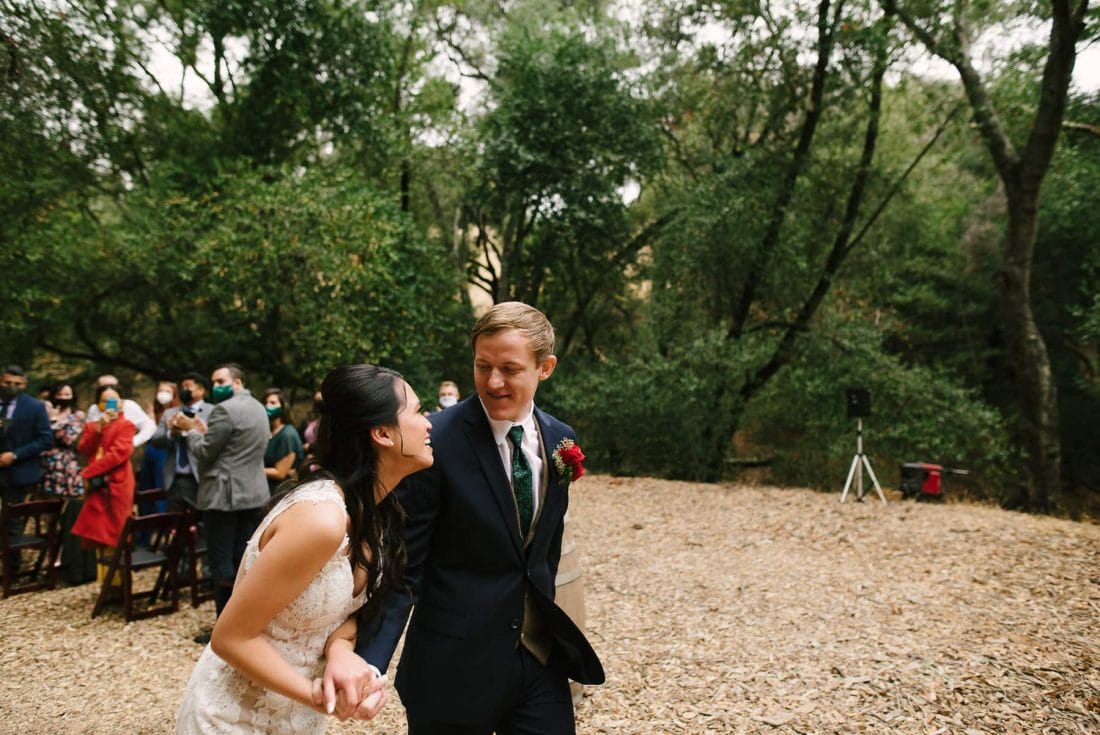 Portraits
If you read many of my posts or are familiar with my working style, you will know that I always push for doing portraits before the ceremony. Well, sometimes the situation dictates something different. Because the timing for this wedding was shorter than what we originally planned for, we did portraits after the ceremony.
Cocktail Hour
Appetizers and beer were served for the cocktail hour. Friends and family made some toast, and then the event was over. Some of the guests met up later at a restaurant for dinner. Before we parted ways, Teresa, Colin, and I went for a walk in the open space behind Little Hills Ranch.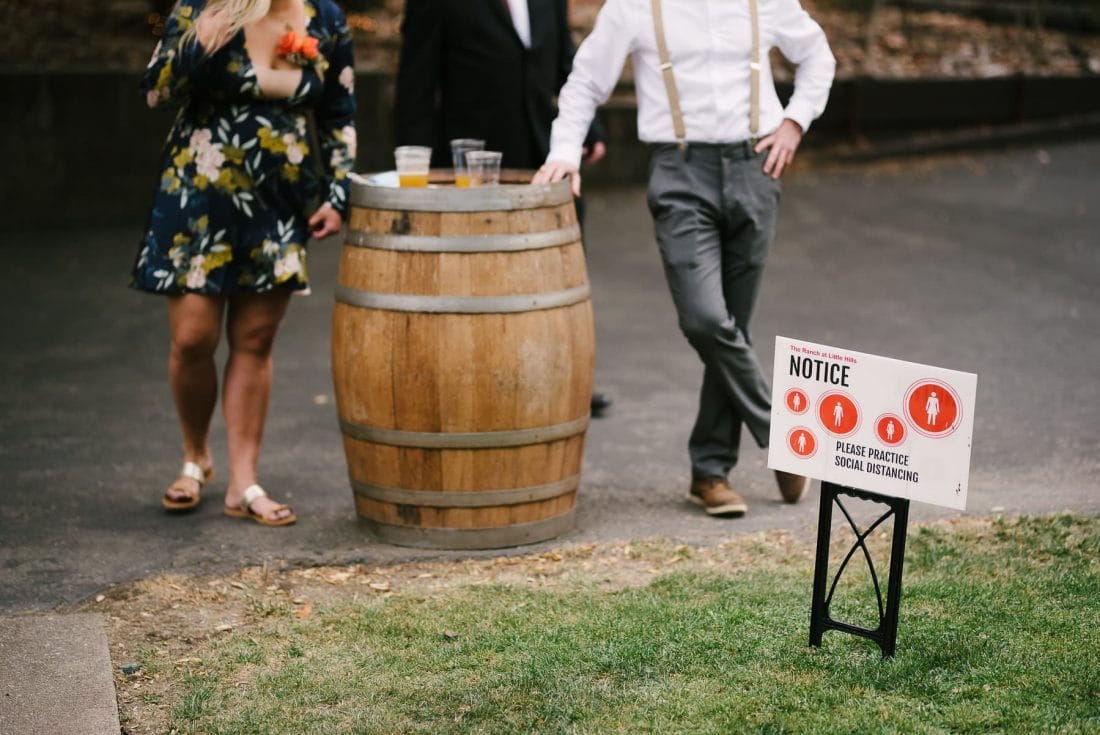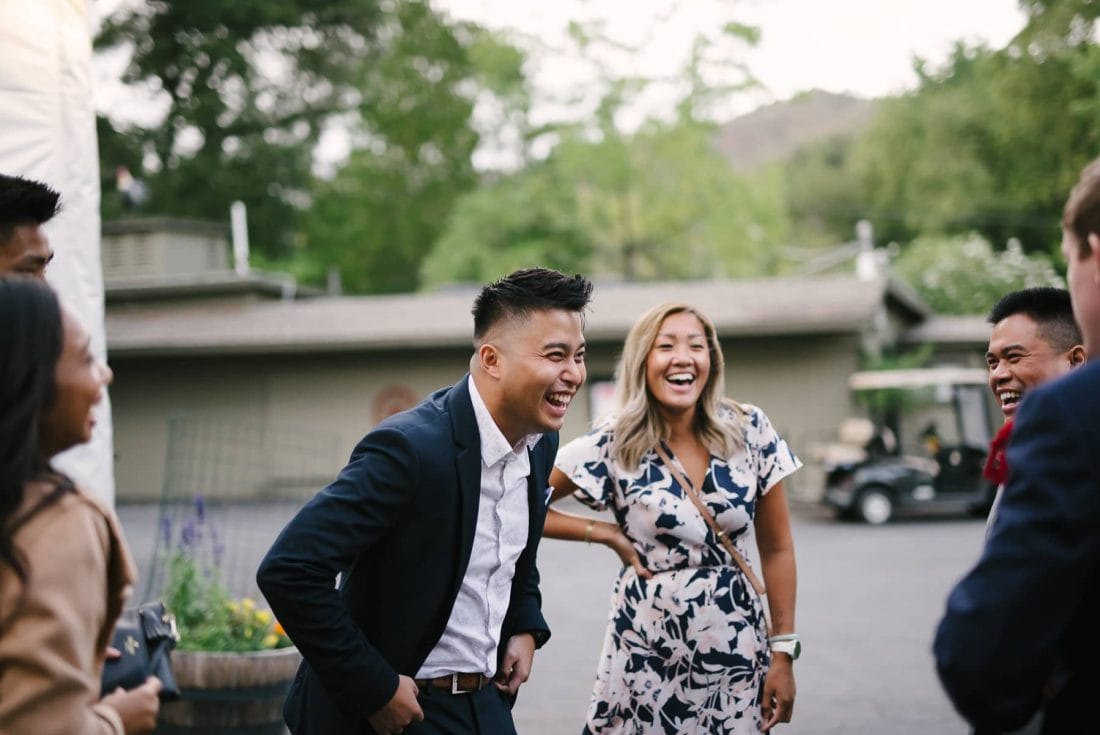 Couple Portraits
Down the road from their wedding at the Ranch at Little Hills is a great expanse of East Bay Regional Parks land. We walked through the cow pastures, past a large oak tree, and saw wild turkeys and a feral cat. We exchanged humorous stories while hiking up the steep hill and taking pictures. This wedding was short and sweet.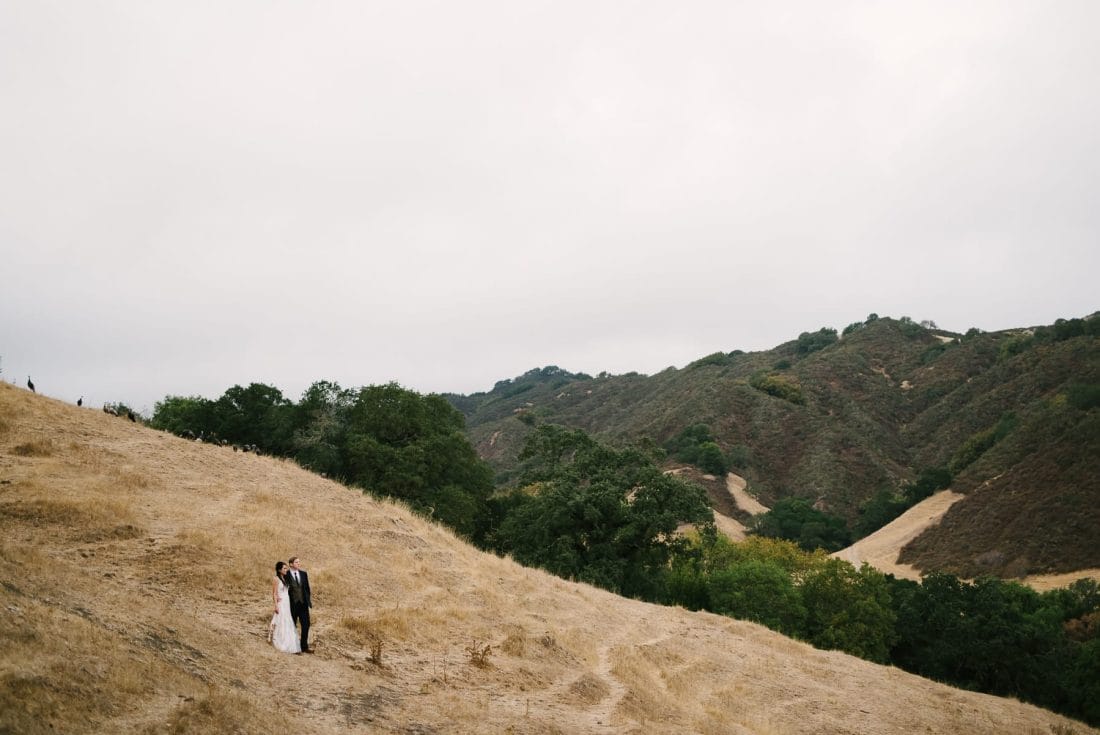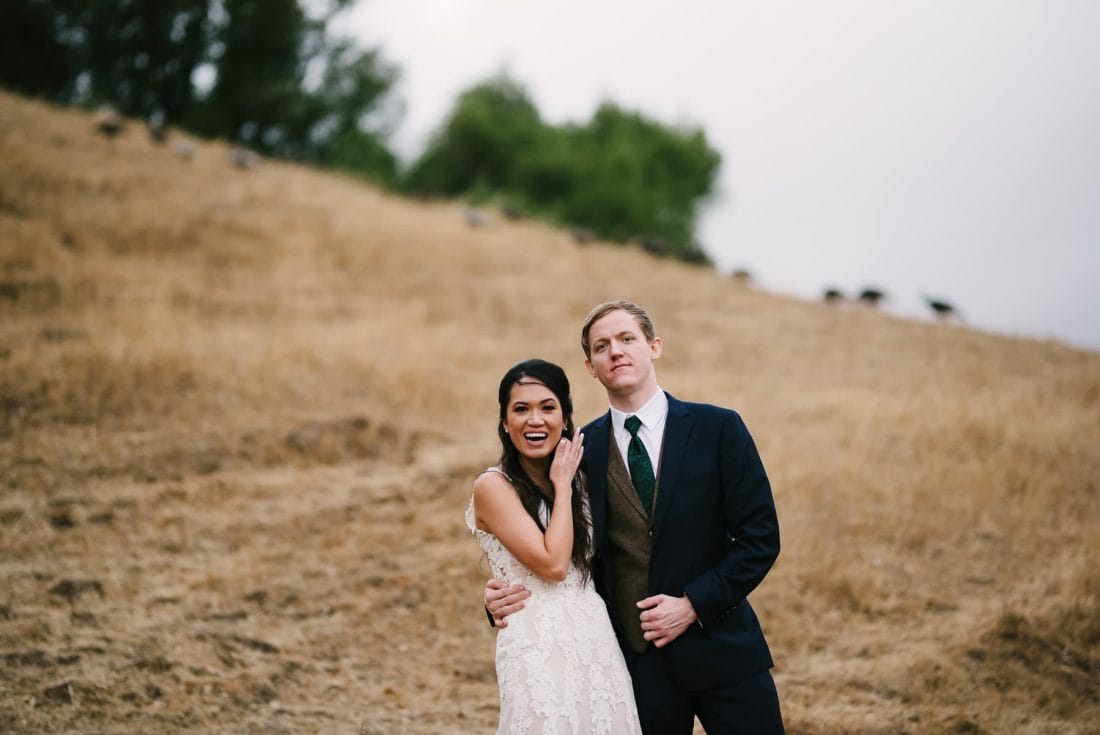 Check out Allison and Eliot's wedding for another example of a tiny pandemic era wedding.