Nina's family has been in the East Bay for generations. Andrew is from the Czech Republic. When the pandemic hit, they moved into a sweet house in Carmel. It seems to be a fairly ideal situation as they were both able to work from home. They take morning walks at the ocean with their dog and try to keep their cat from eating food off the counter. Their love of good food and drink was very clear. They took a break from alcohol and carbs, and were very excited to bring carbs back into their diet on their wedding day. These stylish lovers decided to elope in their backyard. Not wanting to make anyone feel left out, they just invited one friend who officiated their tiny Carmel elopement. I acted as their witness.
We had a delightful adventure along the Carmel Meadow Trail. Craggy rocks, blue ocean water, and billowing fog were our backdrops. We walked and talked and tried to avoid the copious amount of poison oak near the trails. I climbed some rocks. An overzealous jogger nearly ran us over a couple of times. Nina and Andrew's officiant and friend played dog handler.
Check out their wedding write-up in the New York Times. It is pretty sweet.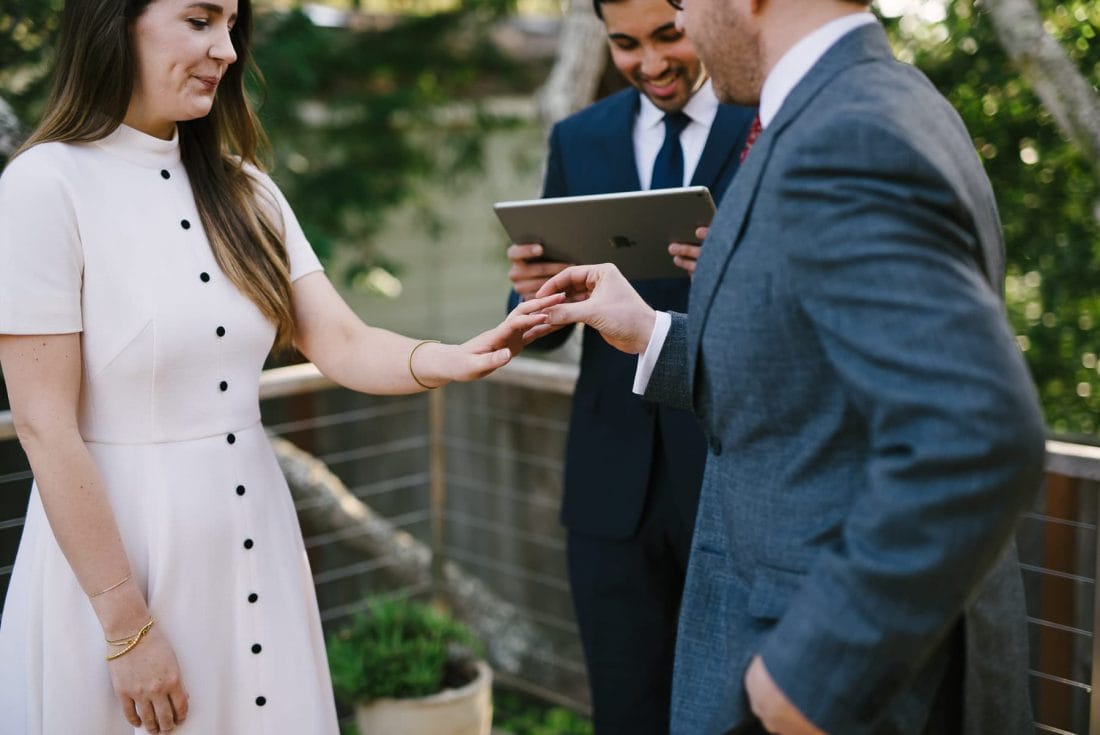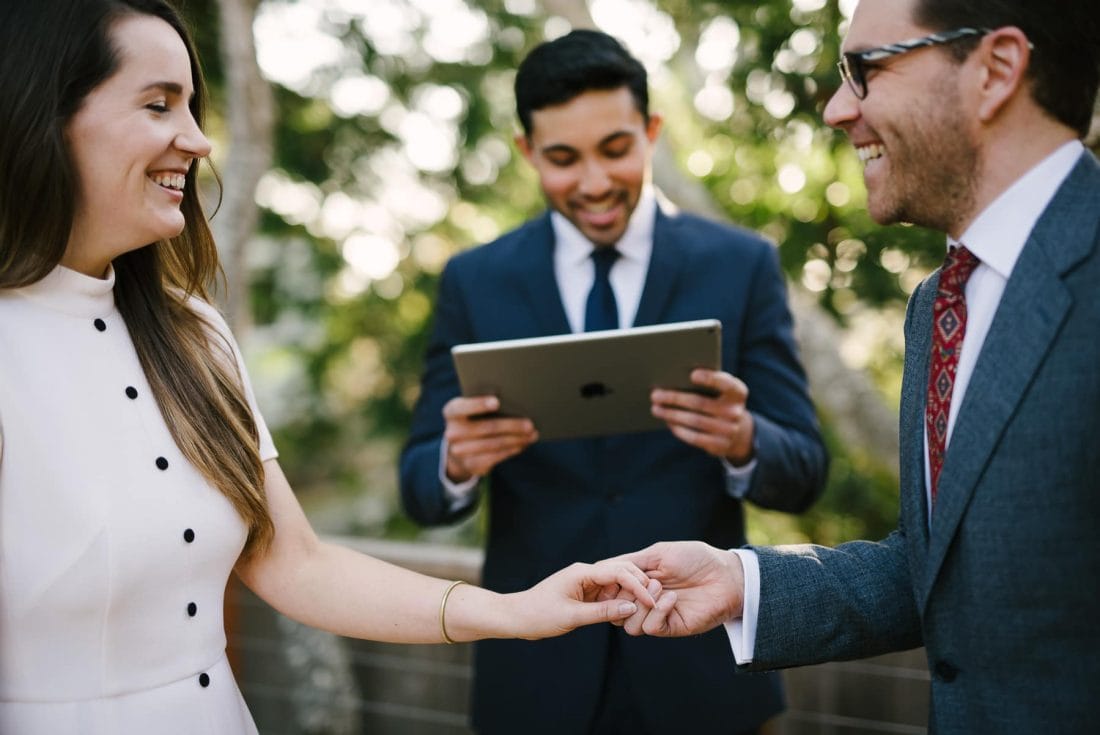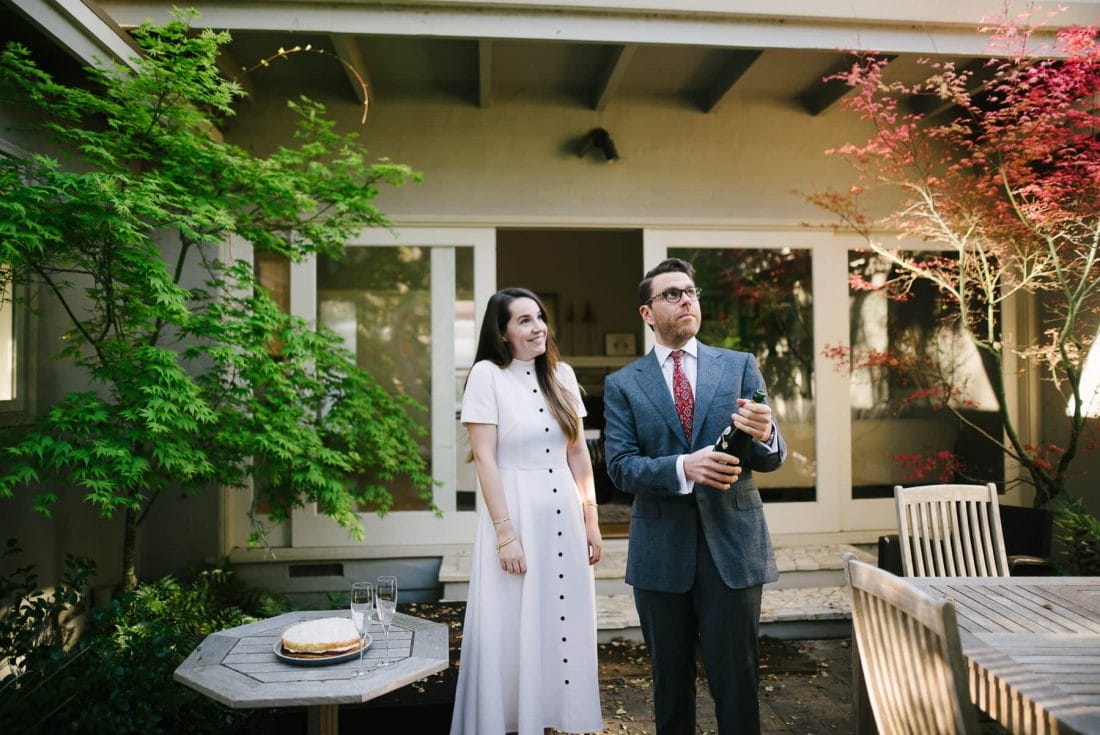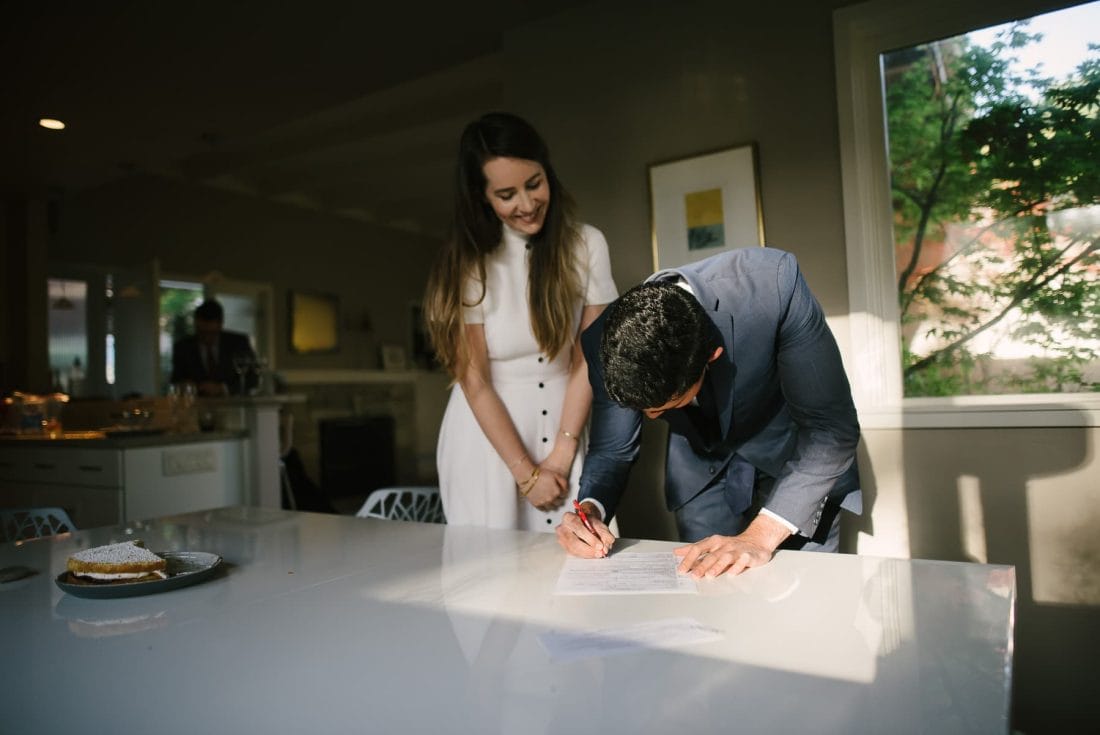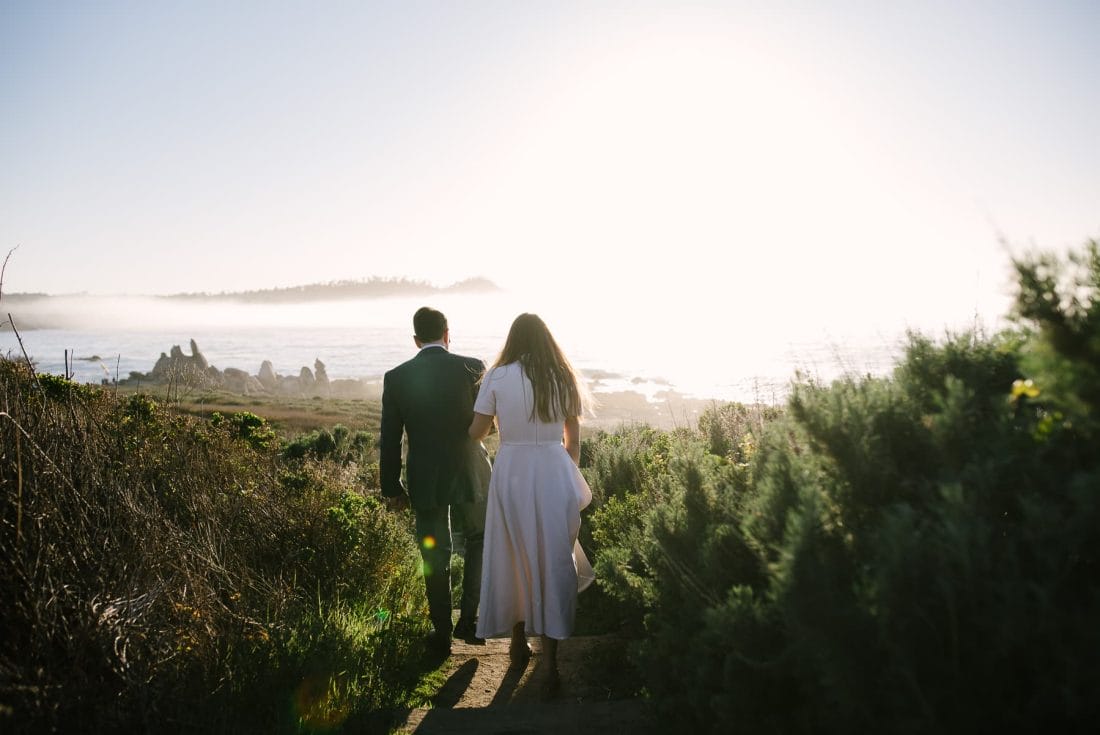 If you like this tiny Carmel elopement, take a look this Big Sur elopement I photographed last year.
Here is a behind-the-scenes picture that Nina and Andrew's friend took of me. Rock climbing with cameras dangling at my side is a challenge I have a hard time walking away from.