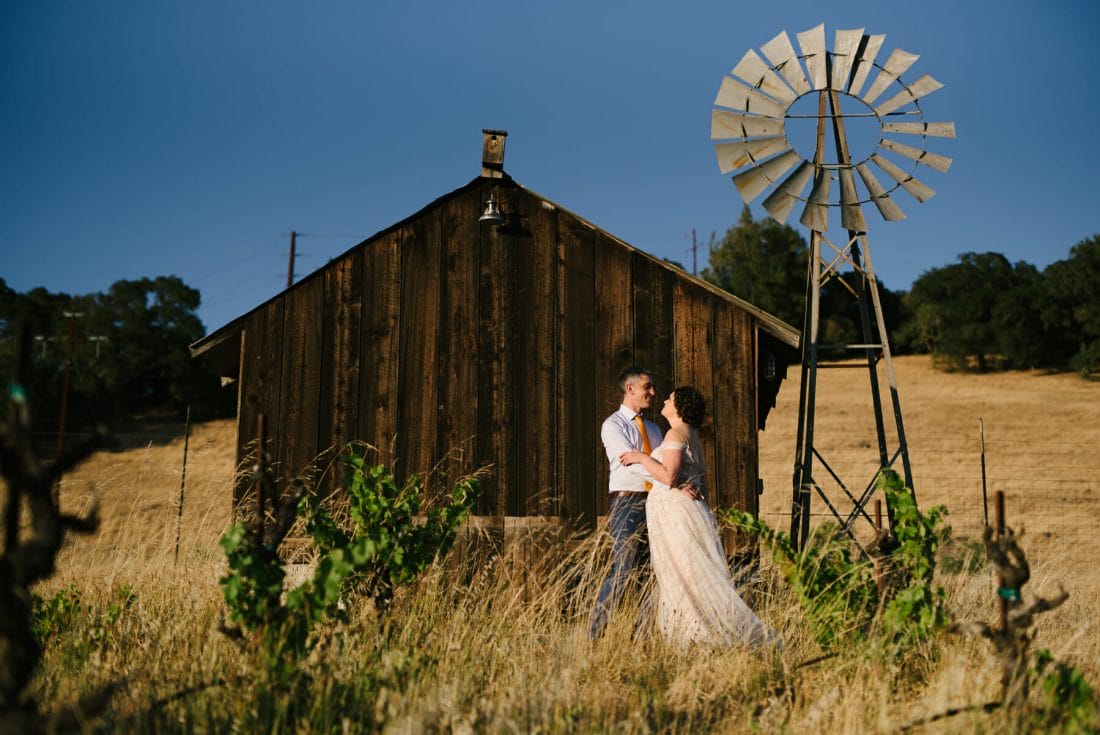 Sarah and Mike's Kid-Filled Ru's Farm Wedding in Healdsburg
To invite kids to a wedding or not is a common topic among couples planning a wedding. It is a tough decision. There are guest counts to consider. Inviting parents with kids often means that those friends will be going home early or one member of the couple will be taking the kids back to the hotel room at a certain time. Kids can add complications to an already complicated day. And sometimes it is nice for parents to have a break from their kids. But I can't deny that from a photography perspective, kids are fun at a wedding. Two previous wedding clients were there with their kids, and Sarah and Mike had recently given birth to their first child. The kids at this wedding totally added some positive vibes to the day.
An Awesome Wedding Venue in Healdsburg
Ru's Farm in Healdsburg is a special gem of a wedding venue. It checks many boxes. It is fairly close to major airports, so access for guests is easy. There are plenty of hotels and sleeping accommodations close by. Once on the property, there is ample parking so you are not reliant on shuttles to bring folks in. There are two houses there for getting ready, so all the pre-ceremony prep can happen onsite. The grounds are beautiful and well maintained. A full canopy of trees provides shade for hot sunny days, and the olive grove, vineyards, and lavender gardens are beautiful backdrops for end of the day portraits. The 100 year old barn provides a great space for dancing and partying. Everything on the property is contained within a fairly small geographical area which makes getting around very easy.
Pandemic Mini-Ceremony on Bernal Hill with Back Yard Reception
I have photographed at least two other weddings of people Sarah is friends with. It always feels like an honor to photograph multiple weddings of people in a friend group. She reached out to me at the beginning of last year about photographing her little neighborhood ceremony in 2021 as well as her larger event in 2022. Sarah and Mike's tiny wedding on Bernal Hill last summer was a sweet affair. Folks got ready at their house at the bottom of Bernal Hill and then paraded up for the ceremony before returning to have lunch and libations in their backyard.
Getting Ready at Ru's Farm and Portraits in the Barn
Sometimes I arrive to a flurry of wedding prep. People are showering, getting hair and makeup done, ironing clothes, etc. That was not the case at Sarah and Mike's wedding. Much of the wedding prep had already happened earlier in the day, so by the time I arrived, things felt very calm and unrushed. Since their mini-ceremony in San Francisco in 2021, Sarah and Mike had a baby. So besides getting into her dress, there was some nursing and diaper changing as part of the getting ready process. We didn't really do any sort of official first look, and once everyone was ready, I scoped the property for spots to do posed portraits. I know the light inside the barn is fantastic but wanted to make sure that my predisposition for shooting there wasn't making me blind to other suitable locations. I did find another decent spot, but still, the barn was best. We did our portraits and then folks got ready for the ceremony.
Ceremony Under the Oak Tree and Reception and Dinner in the Grove
Sarah and Mike had a sweet ceremony under the huge oak tree at Ru's Farm. From under the oak, the audience has a view of vineyards in the background. It is a sweet spot (though somewhat photographically challenging) with lots of shade so it is nice even on hot days. After the ceremony, they served oysters, delightful finger food, and an exceptional selection of local beer and wine. Kids ran here and there, playing under tables, and in little packs, and babies were passed from one adult to another. I feel strongly that weddings are not only about celebrating the love that two people have for one another but also about celebrating community. They are about strengthening and connecting communities and families. The community vibe was strong at this wedding for sure.
Portraits Around the Farm and Dancing in the Barn
Toward the end of the day, after dinner, toasts, and the first dance, we went for a walk around the farm. The bumble bees were hard at work in the lavender and the coolness of the evening was starting to dampen the heat of the day. We spent about 20 minutes walking around, chatting, and taking pictures. My goal with couple portraits is to create something that feels genuine and natural. After our short jaunt around the farm, we headed back to the barn where the Lucky Devils Band was rocking the dance floor. The music shutoff time at Ru's Farm is 9pm, so things don't wrap up very late. But there is always enough time to get some good dancing in.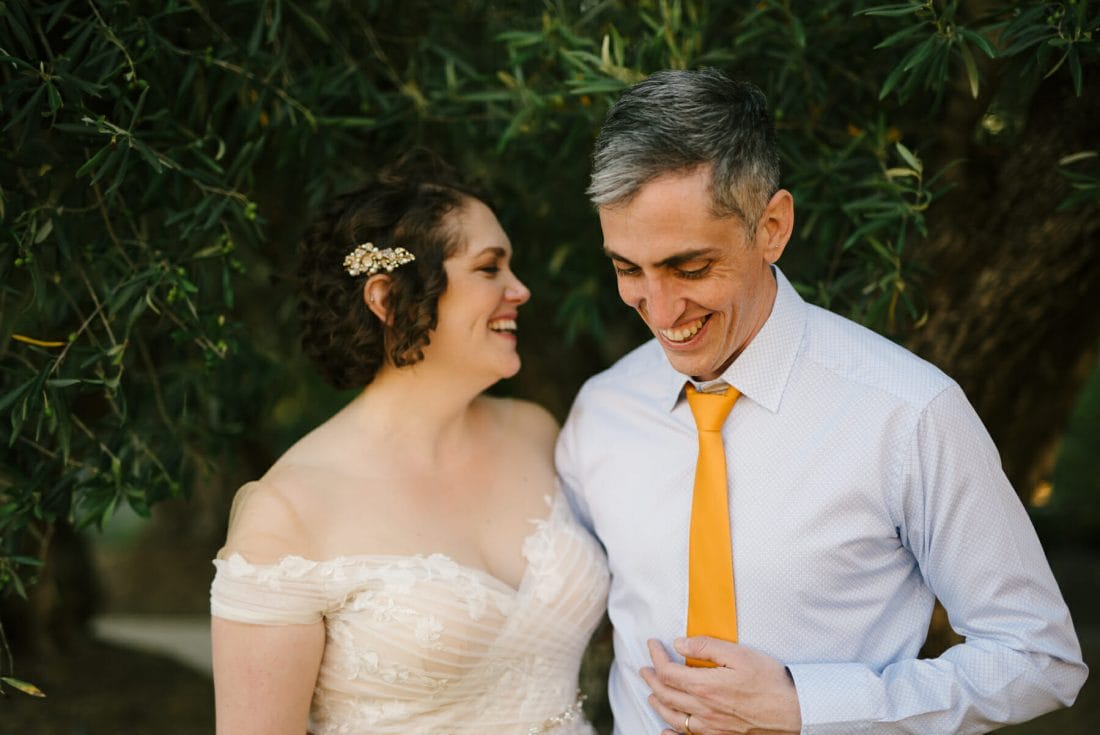 If you are want to see another Healdsburg wedding, check out Sarah and John's Ru's Farm wedding from 2017. It was a good one. I mentioned before that I had two previous wedding clients at this wedding. Check out their weddings. Breanna and Patrick's wedding in Sonoma County in 2016 was an awesome one. Going way back in the archive, Alice and Chris' Oakland wedding was a super awesome DIY affair.