San Francisco City Hall weddings are back. They have been back for a little bit now, but Tiffany and Phil's wedding at City Hall was the first one for me in over a year. Things have changed there a bit. Fewer people are getting married and walking around City Hall these days. It doesn't feel quite as hectic and crazy as it sometimes did in the past. But it is nice having extra space. You can still get married by a marriage commissioner from the City in the Rotunda, but I think more people are utilizing the Mayor's Balcony and the 4th Floor Galleries for their weddings. It costs $1,000 to reserve one of those spaces for one hour. Check out the County Clerk's page for the latest guidelines.
Ceremony
Tiffany's parents and a couple of friends joined them for the wedding. Phil's friend officiated the ceremony on the Mayor's Balcony. After the ceremony, we all went up to the 4th floor for pictures.
Fourth Floor Gallery Portraits
The fourth floor really has the best light. After doing a few friend and family portraits, we made our way down to the ground floor. We stopped along the way for couple portraits, chatting as we went.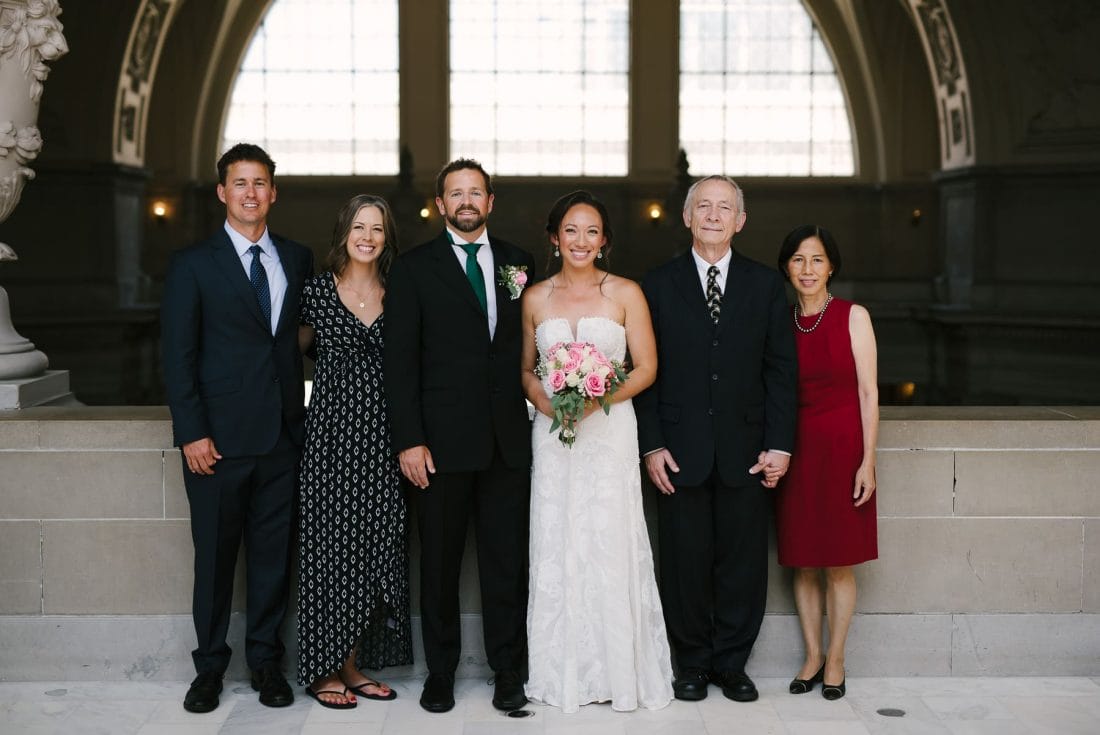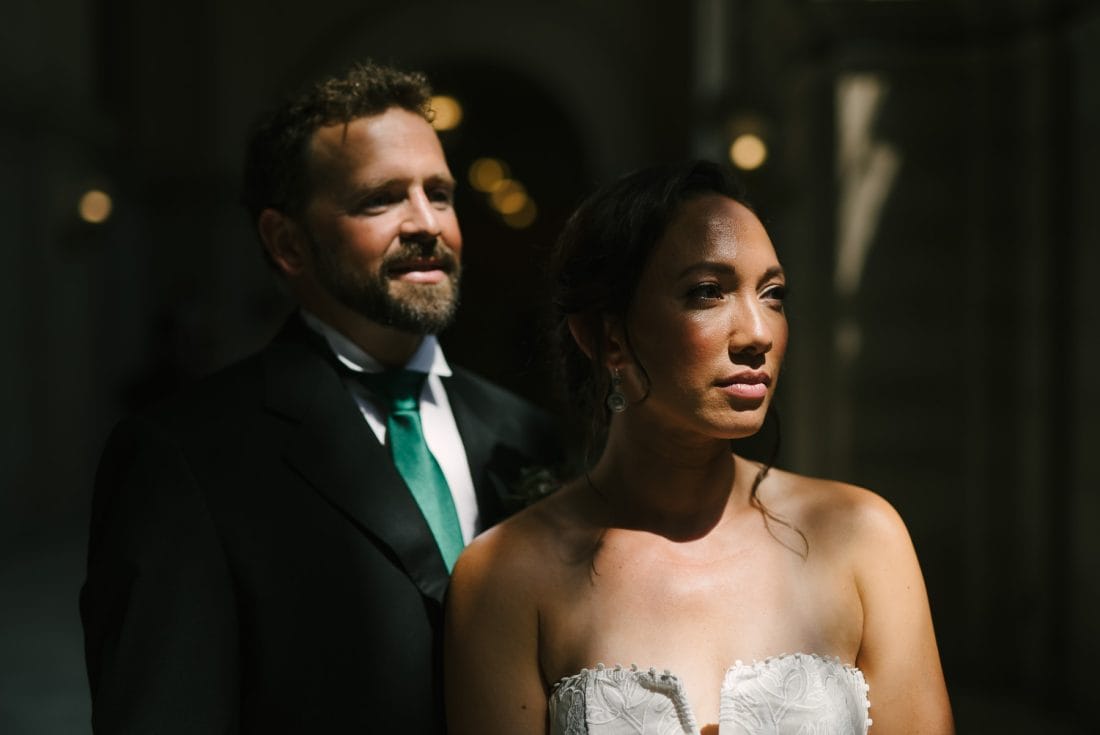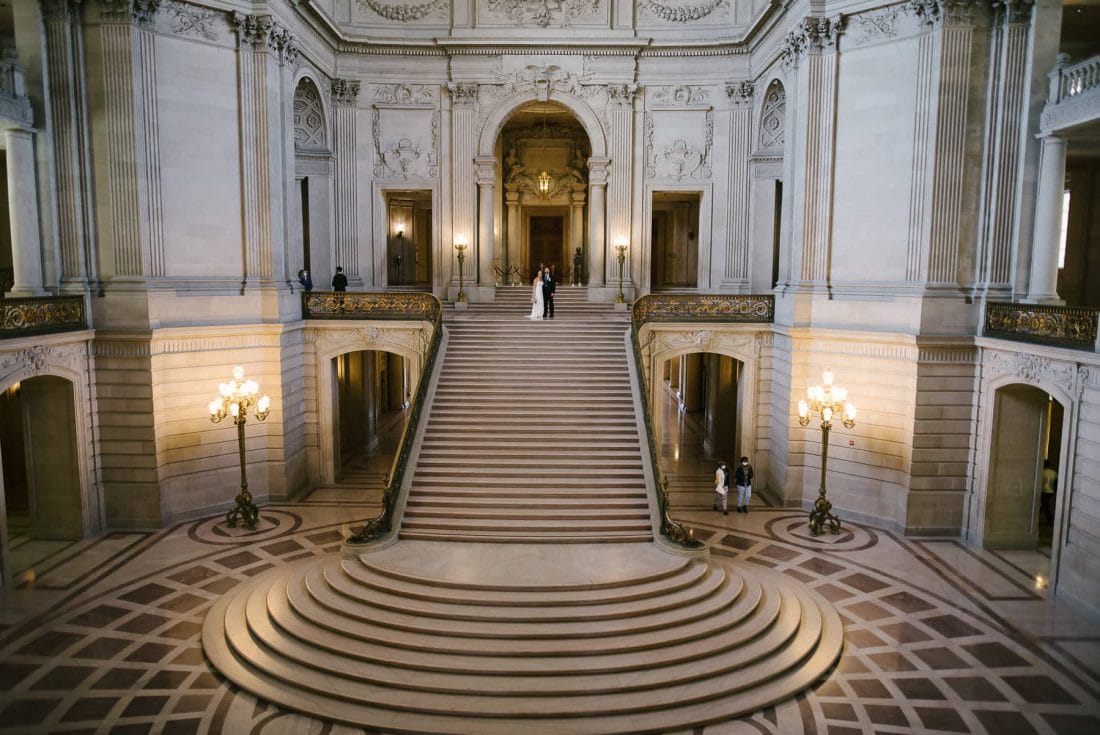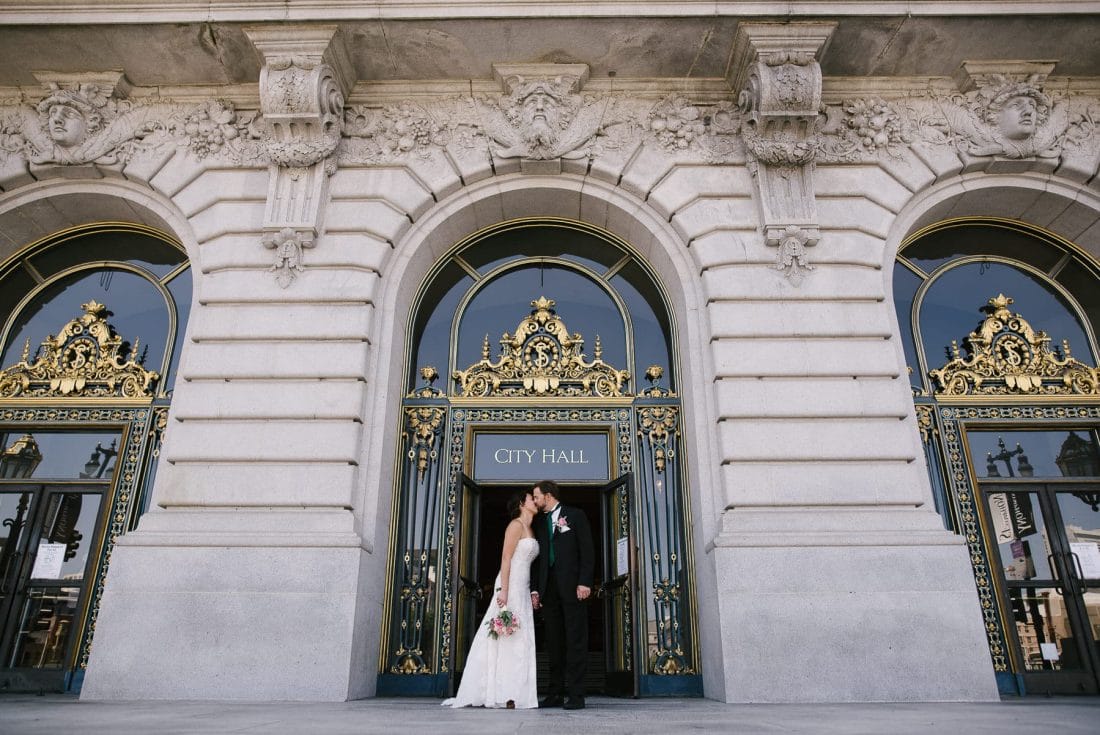 Chinatown SF
We met up with Tiffany's parents (who were married at SF City Hall 30 years ago) at the bottom of the grand staircase. Then we headed to Chinatown where they were having dinner. We walked, talked, and took some more pictures, before meeting up with their friends at the Wayfare Tavern. We even found a Zolar machine in Chinatown, and it was awesome. San Francisco City Hall weddings are back. I hope to work there again soon.
For a blast from the recent past, check out this pre-pandemic wedding at San Francisco City Hall I shot in 2018.