Lunarosa and Leo's Russian River wedding in Monte Rio was a sweet, intimate, and fun affair. They got ready in rooms that were about 10 feet away from each other and had their ceremony in a park within walking distance of their reception venue. Just like Dawn Ranch, the Highland Dell Lodge was also affected by the flooded river in the spring of this year. However, unlike Dawn Ranch, the Highland Dell Lodge was able to fix the flood damage in time for this wedding season.
Getting Ready
Lunarosa and Leo's room at the Highland Dell Lodge looked out over the Russian River. From their small balcony, you could see swimmers and sun lovers hanging out on the beach across the river. Leo and his groomsmen got ready in the room overlooking the river while Lunarosa and her bridesmaids got ready in the room across the hallway. We did a little room switching when Lunarosa put on her wedding dress.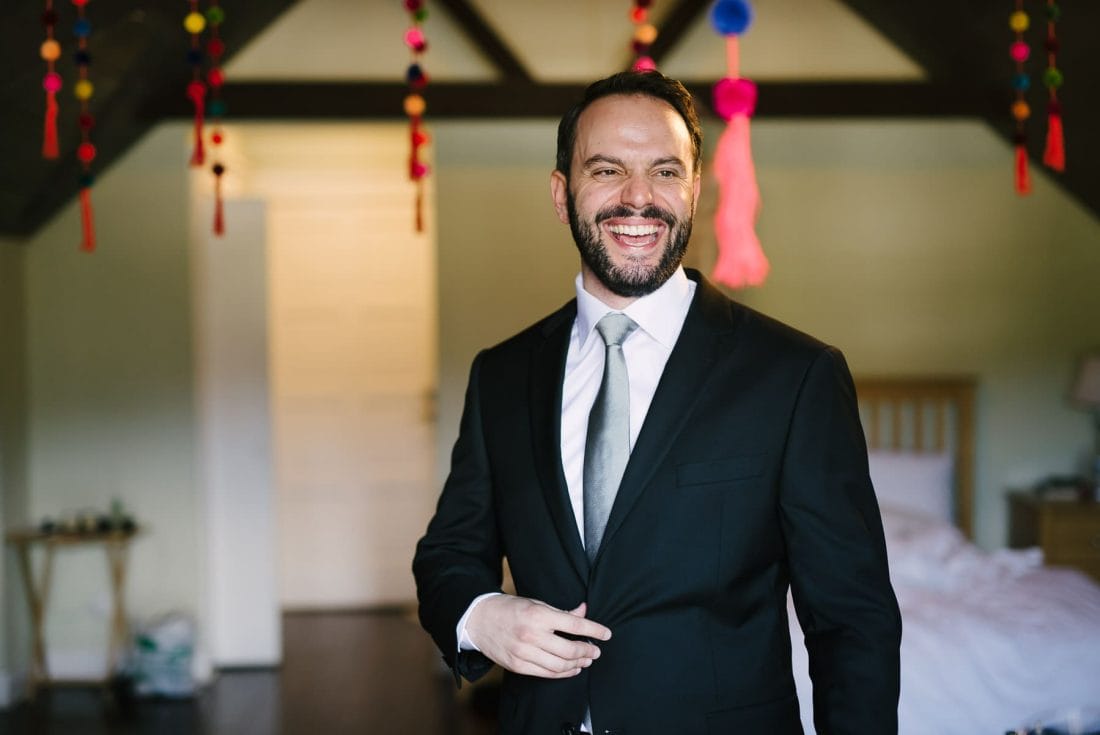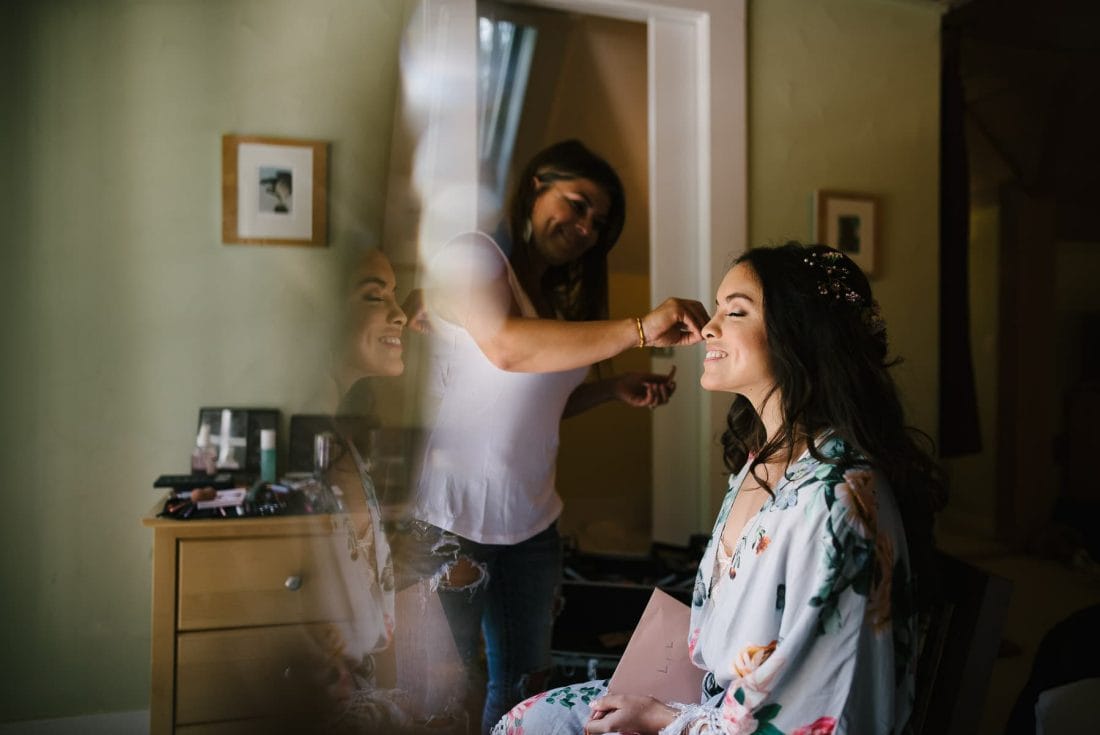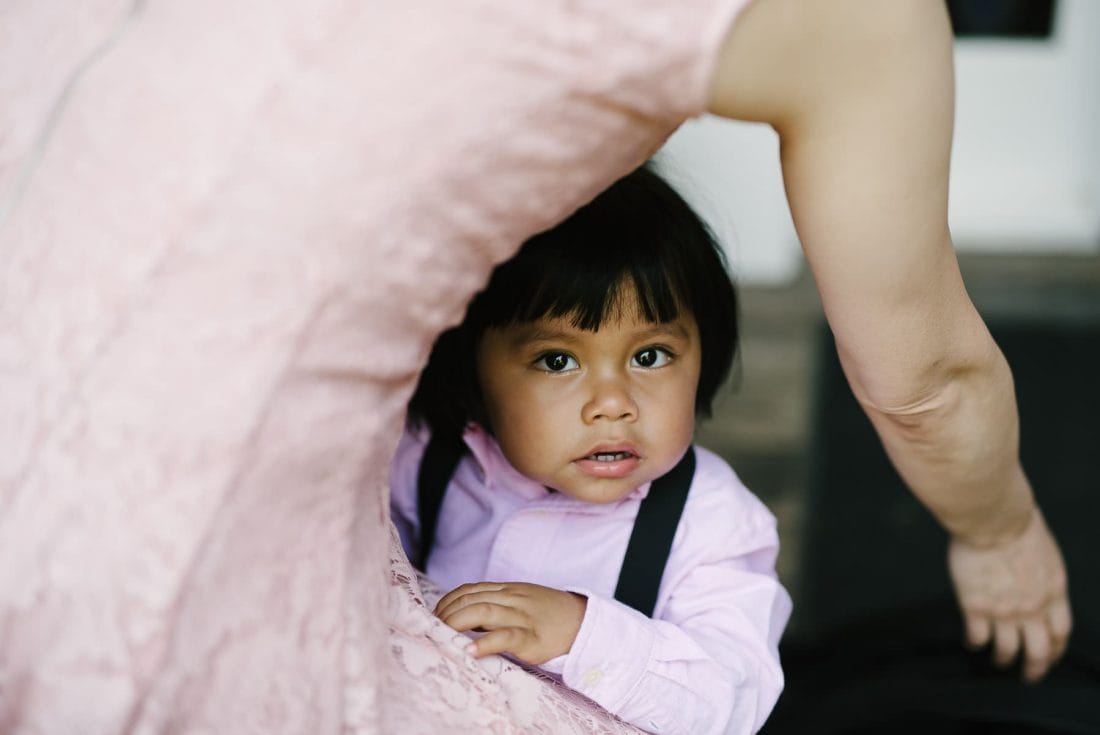 First Look and Portraits
After everyone was dressed and ready, we did a first look and portraits just down from the lodge. I always try to keep things close and easy for people, and this meant doing pictures on the side of the road. The light and background was good so I went with our unusual portrait location. It was fun having neighbors and visitors drive past and wave as we took pictures.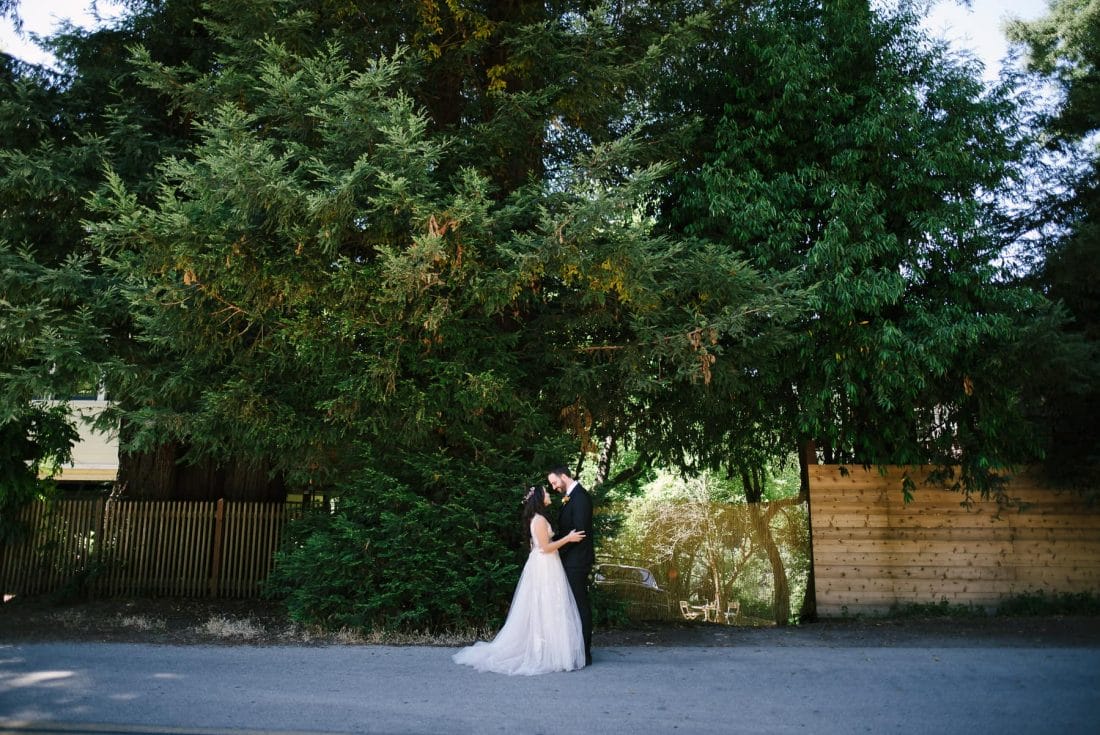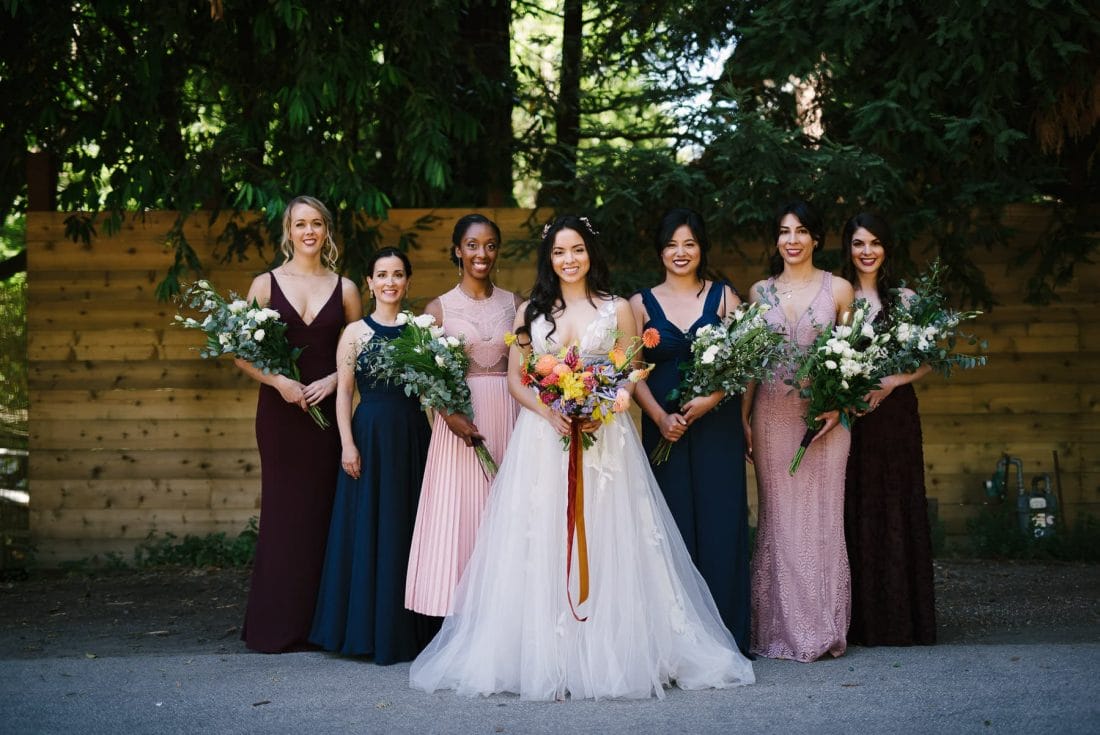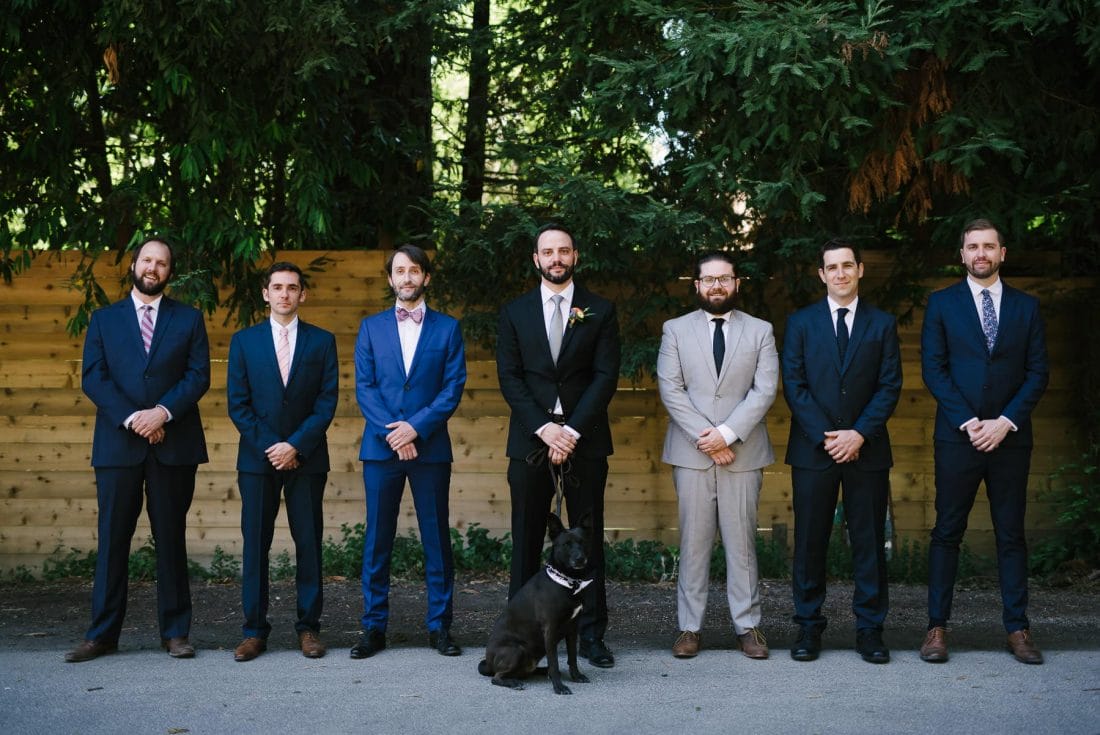 Ceremony at Park
Once we were done with immediate family and wedding party pictures, we heading to the Monte Rio Amphitheater. Most people walked over. The ceremony area was set up under Bay Laurel and Oak trees. A huppa, a gorgeous flower arch, and carpets adorned the space where Lunarosa and Leo got married. They combined their Jewish and Mexican traditions in a sweet and personal ceremony.
Reception at the Lodge
After the ceremony people walked back to the Highland Dell Lodge for cocktails, dinner, and dancing. We popped over to the funky theater across the river for some couple portraits. We also utilized the tiny dock overlooking the river just behind the lodge.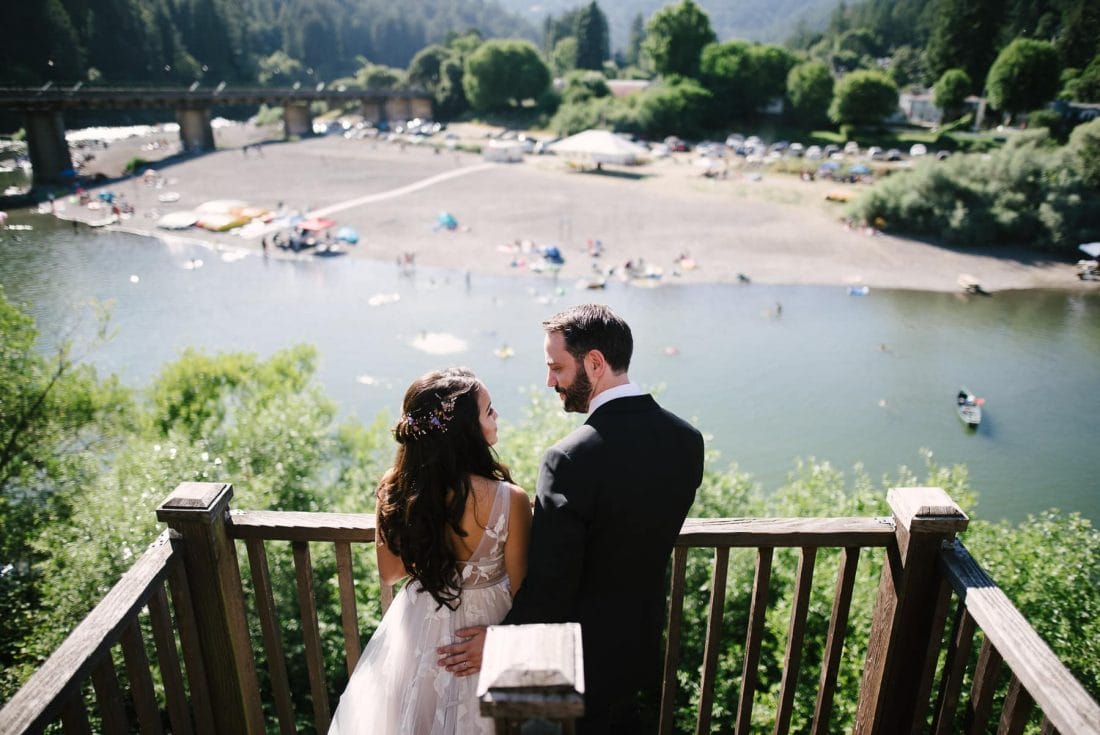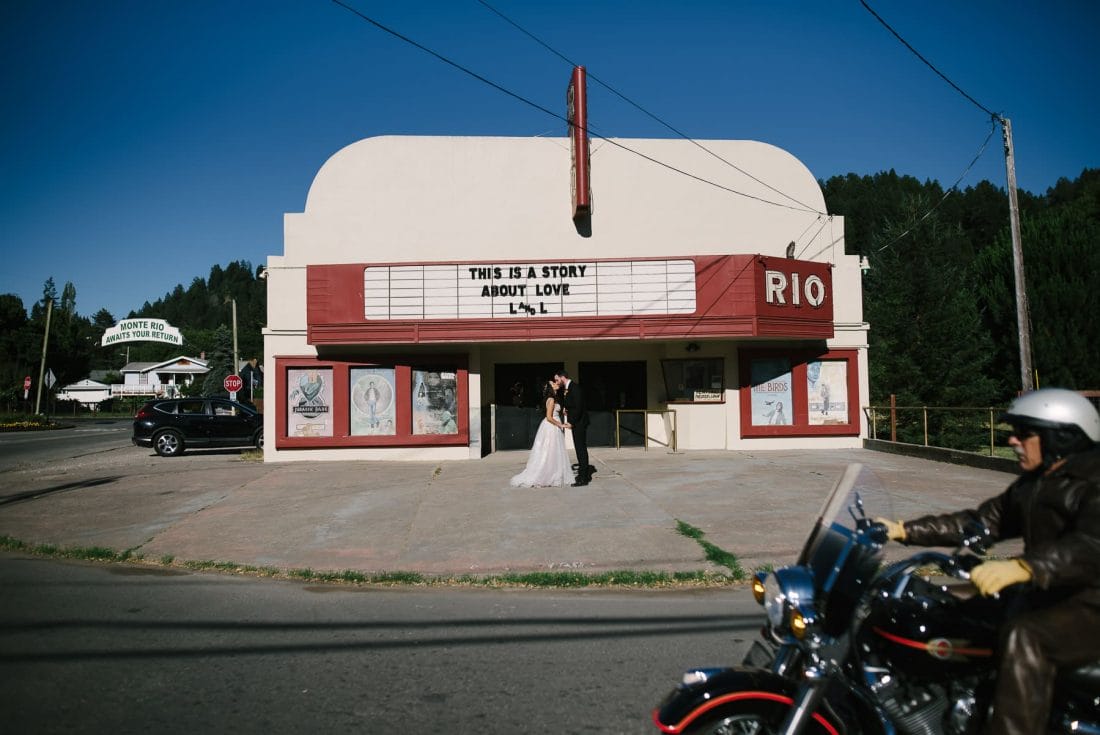 If you would like to check out another Russian River wedding I shot a few years ago at Dawn Ranch, check out Claire and Dane's celebration.