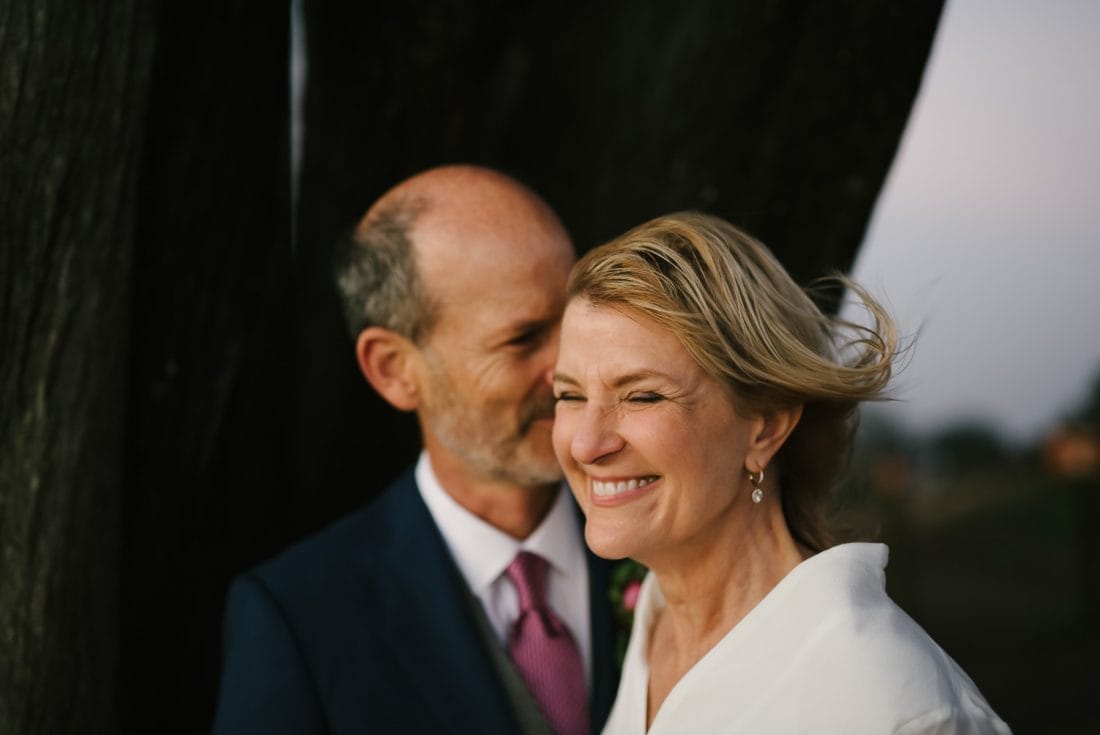 Shirley and Todd had a joyful pop-up wedding in the San Francisco Presidio this October. Their original plan was to have a medium-sized wedding at a private residence in Sonoma County. But as we have discovered this year, original plans are not for 2020. This is the year for original plans. When Shirley and Todd said they were thinking about doing a pop-up wedding, I was all ears. I suggested a few locations. The Presidio was settled on. They went on several scouting missions. We came up with worst case scenarios. The final plan came together, and the wedding went off without an issue.
Getting Ready at the Inn at the Presidio
If you decide to go rogue and have a pop-up wedding in some random and beautiful public place in the Bay Area, invest in a good home base. The Inn at the Presidio fit the bill for Shirley and Todd's wedding. The rooms are beautiful, the staff is very helpful, and the location can't be beat. When I arrived at the Inn, Todd and Shirley were casually getting ready together, laughing, and doing last-minute touches to the flowers. These two were so laid back and delightful. They have known each other for half their lives or more. They reconnected in the last few years and felt a rekindled attraction. Before heading to the ceremony site, we made a quick stop off at Andy Goldsworthy's Wood Line.
Family Portraits and the Pop-Up Wedding
Shirley and Todd meticulously scoped out a beautiful doorway in the presidio for their ceremony. Much of the Presidio has been shut down because of Covid, and the closure to their advantage. After several trips to the Presidio over the preceding weeks, they decided it would safe to do their pop-up wedding there. Guests brought their own chairs (and tables if desired). Shirley and Todd set out boxes for trash and recycling. They had their caterer make up fancy bag lunches. There were coolers with good beer and canned wine. We did family portraits right around the corner from the ceremony site. A highlight for me was the musician who showed up after the ceremony. He had a wagon with an amp in it attached to his belt.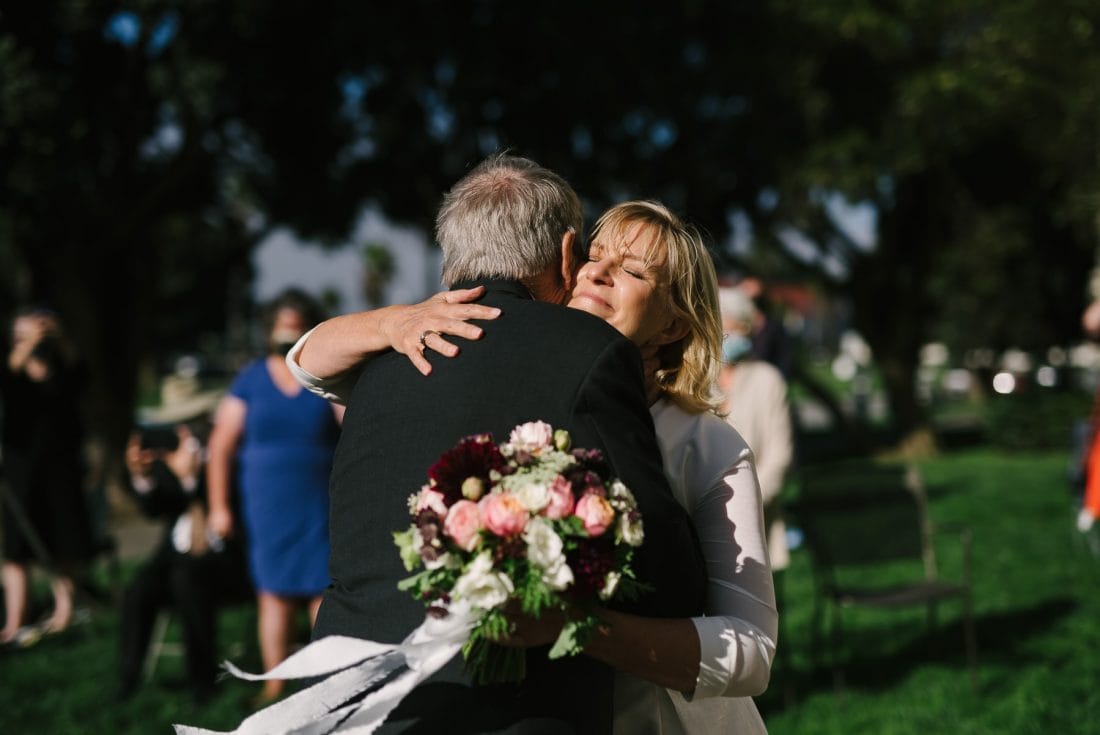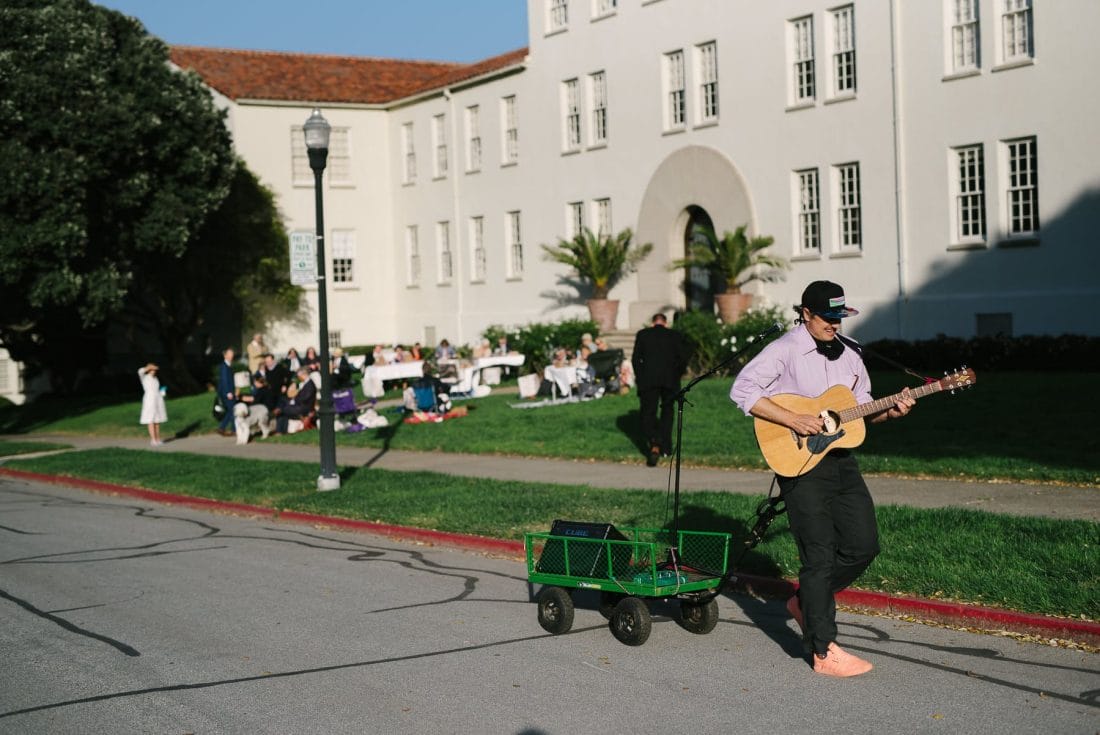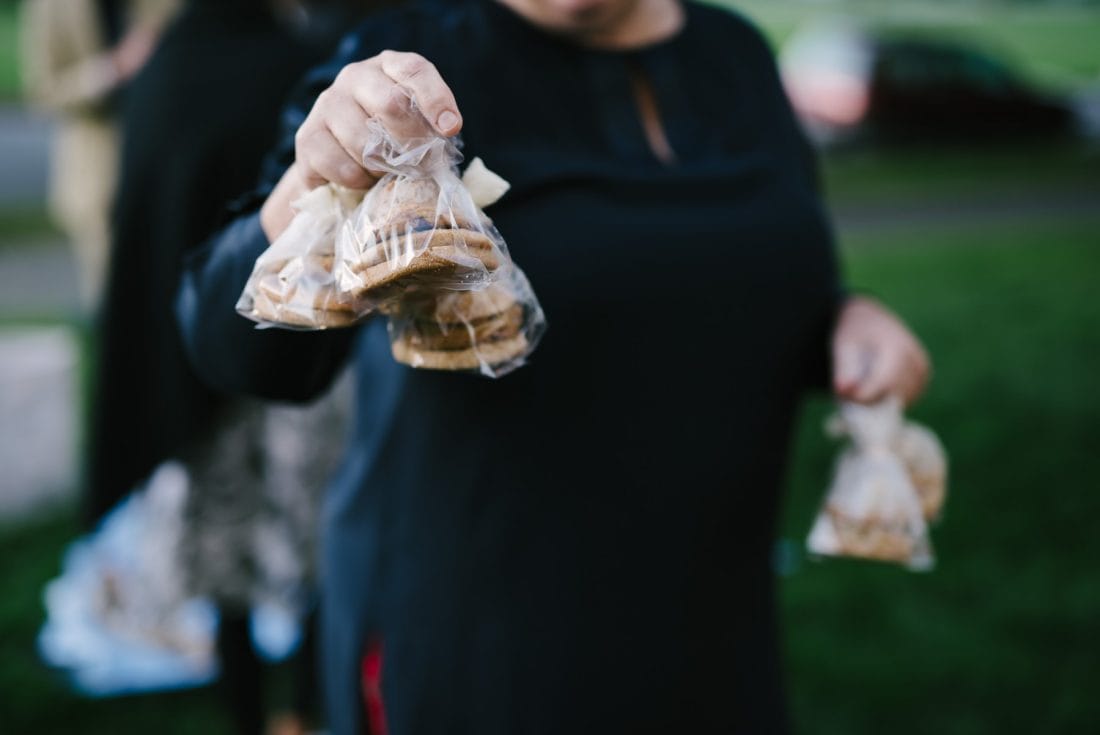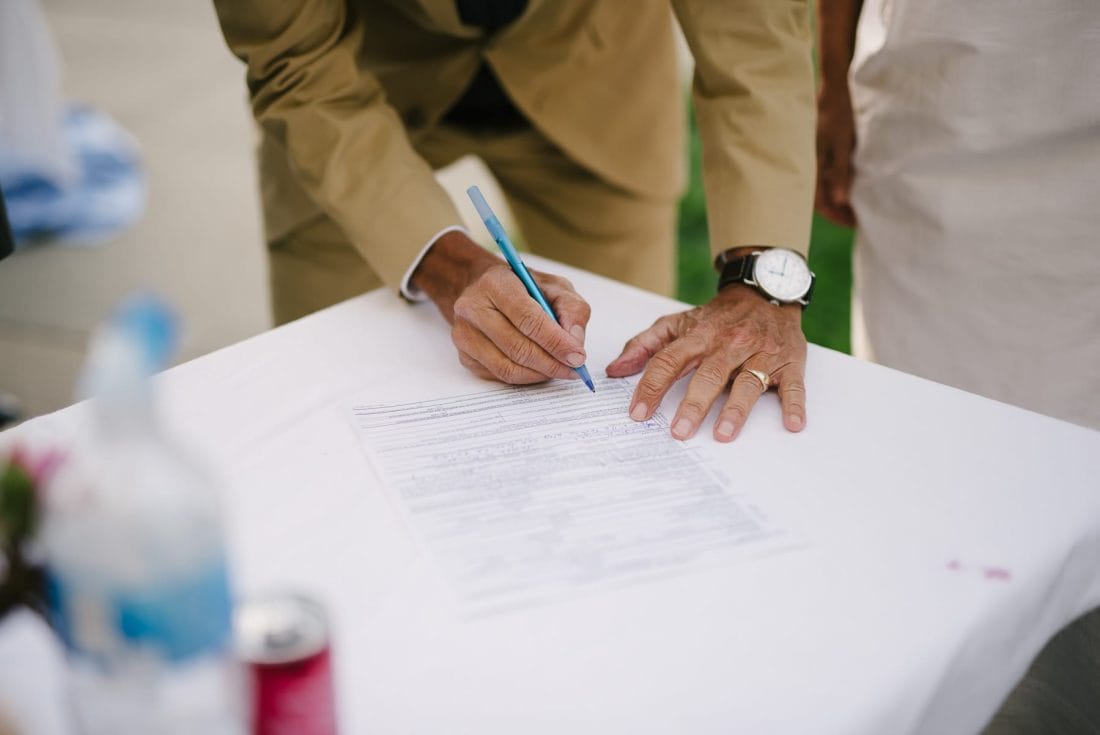 Couple Portraits around the Presidio and at the Golden Gate Bridge
Just before sunset, we headed out for some quick couple portraits. We hit some favorite spots in the Presidio including an epic overlook of the Golden Gate Bridge. The fog played peek-a-boo with us but we got a glimpse of the bridge every now and then. We met back at the Inn at the Presidio where Shirley and Todd's guests were laughing and telling stories around the fire pit in the back.
I left feeling thankful for the flexible, humorous, interesting people I work with. These are trying times, and it is nice to be reminded that we can still gather and laugh and celebrate love. Check out Allison and Eliot's wedding for another tiny pandemic era affair. I have plenty of pre-Covid work in the Presidio. To get you started, check out Sarah and Matt's Presidio Cabin Log Wedding.