Joella and Drew's Geyserville Music Festival Wedding Extravaganza
Joella and Drew's wedding at the Geyserville Vineyard Club was like a wedding music festival. There was no sit-down dinner. It was a casual affair with oysters, pizza, BBQ, and other delectable finger food. Drew is a winemaker and Joella used to be a flower farmer at Front Porch Farms (we worked on a wedding together a few years back). The wine was excellent and flowed freely and the flowers were on point. More than a traditional wedding, Drew and Joella wanted a casual celebratory weekend where they could kick it with their friends over good food, drink, and music.
Getting Ready Close to Home
Drew got ready for the wedding at his parents' house… in his childhood room. There was a painting of him as a kid and the classic marked-up doorway in the kitchen with lines showing his heights as he grew. Drew's parents' house is fun, and his parents are delightful people. They live just a few minutes from the Geyserville Vineyard Club. Joella got ready just across the street in a neighbor's house. The whole setup was pretty sweet. When I rolled up, a family member was decorating one of Joella's dad's vintage cars for the couple to ride to the wedding in.
First Look and Portraits
We did first look and portraits in front of Drew's parents' house. The spot I found fit my criteria of close, flat, and well-lit.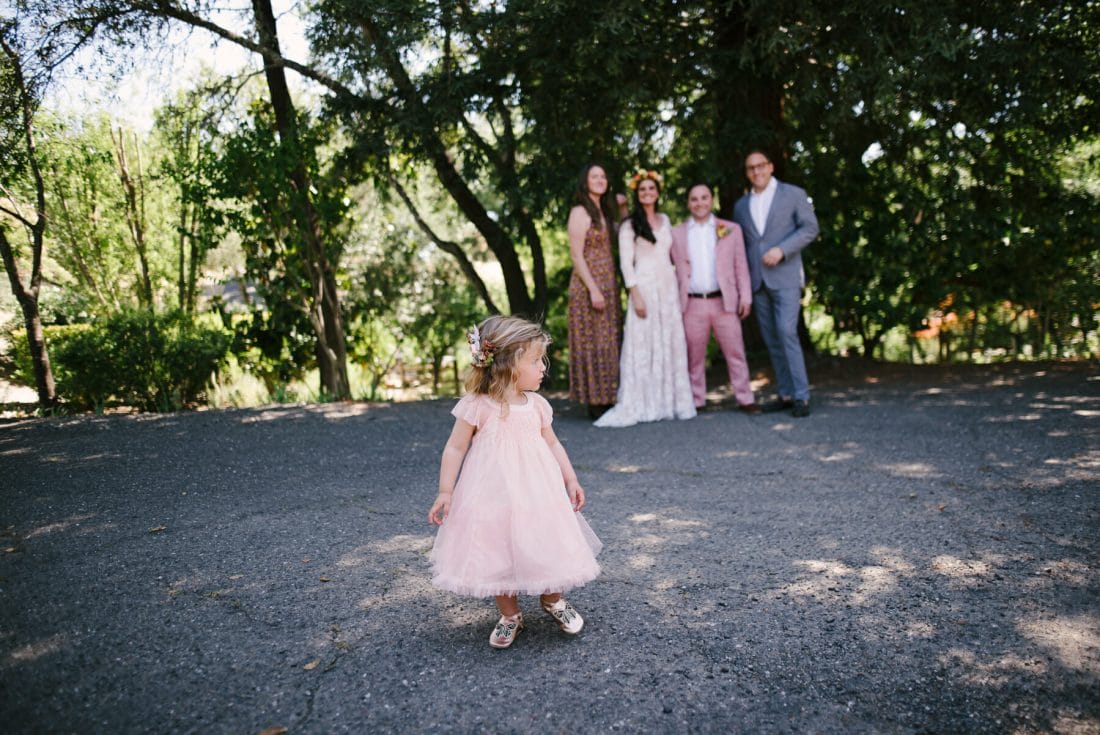 Ceremony and Wedding Reception at the Geyserville Vineyard Club
I feel like the Geyserville Vineyard Club is like a local recreation center. They have a barbeque pit, picnic tables, a dock, and a small pond. It seems like the kind of place where you go for summer potlucks and morning swims. It is not a posh wedding venue, but I think it is just what Joella and Drew were looking for. Their vision was for a picnic-style event with lots of dancing, and they nailed it. Ring of Fire Catering cranked out pizzas, oysters, barbecue, and delectable finger food so folks could nosh as they desired. After the speeches, the funk band, Orgone, started the dance party. The dance floor started strong and just kept going. I grabbed Joella and Drew for a few sunset portraits and then brought them back to their rocking dance party.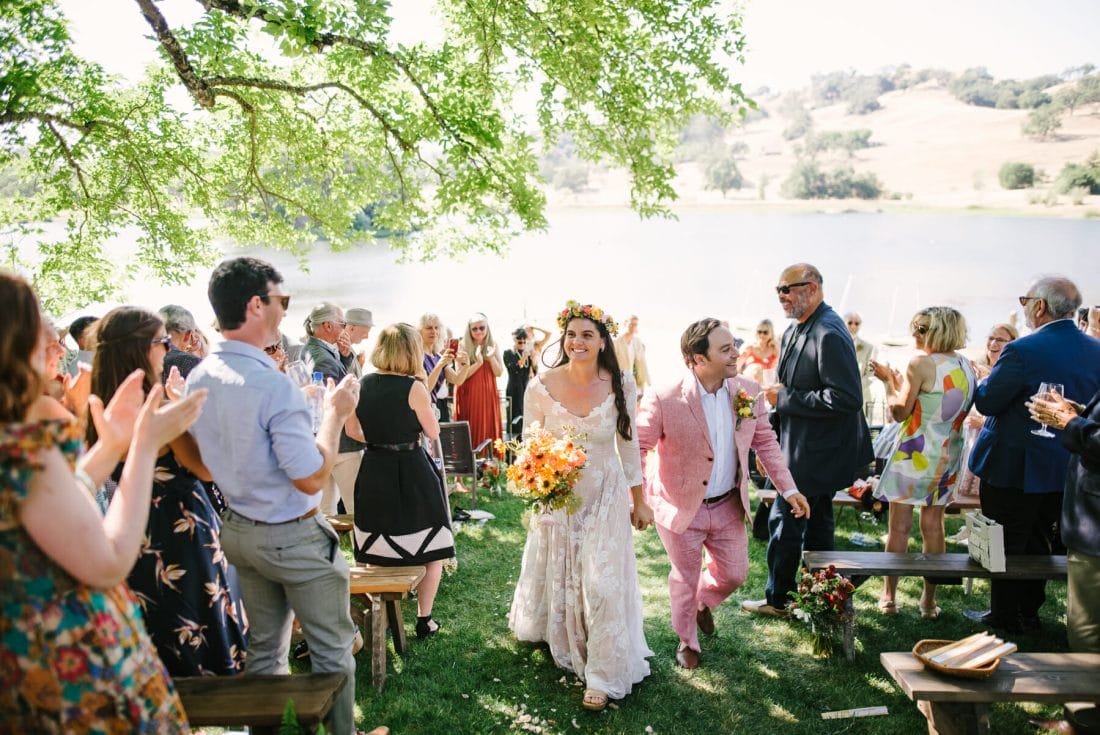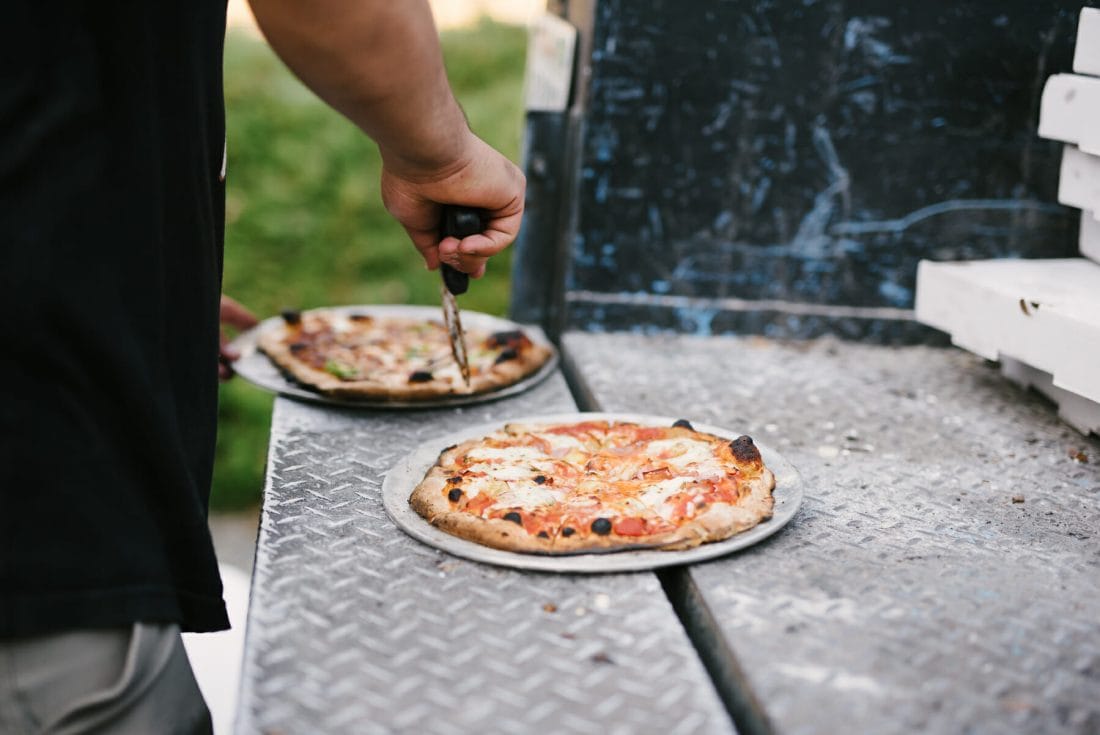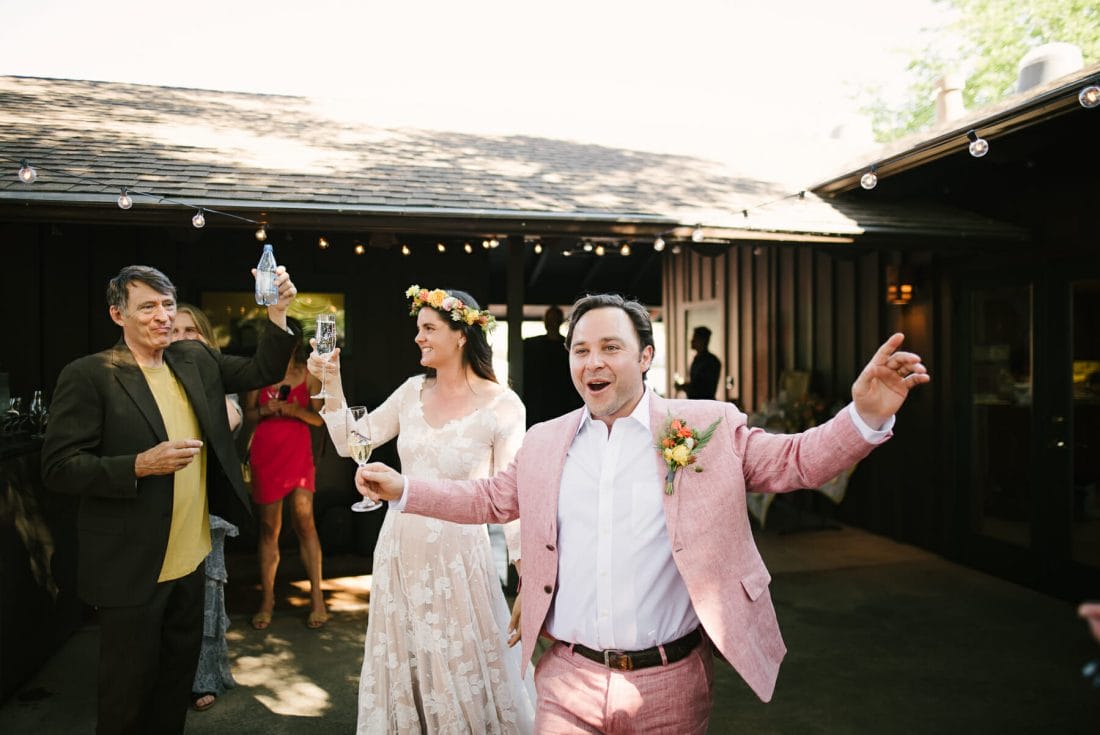 Check out Chelsea and Daniel's sweet Triple S Ranch wedding where I first met Joella when she was working for Front Porch Farms.