Rachel and Will had a camp out wedding in the Los Gatos Mountains on the property they purchased with a group of friends. It was beautiful, fun, and personal, but it was not the wedding they had originally planned.
Guerneville to Los Gatos. Flooded venue leads to creative problem-solving.
Sometimes we plan, research, and make a decision, only to have those plans derailed by forces beyond our control. Such is life. Rachel and Will planned to bring their friends and family to the Dawn Ranch in Guerneville. Dawn Ranch is a sweet venue near the Russian River. I have shot there a few times in the past. There are enough small cottages on the property to house all the guests from a good size wedding. Rachel and Will were excited to have their community with them all in one place. In March, Rachel emailed me to let me know that Dawn Ranch was covered in ten feet of water. The Ranch canceled all their weddings this year, and Rachel and Will were looking for another venue.
Strength in community.
Rachel and Will are community-minded people. It was important that they find a wedding venue where many of their guests could spend the weekend with them. I sent them my venue list to try and help. At the end of April, Rachel emailed me to let me know that she and Will, along with a group of friends, had bought 30 acres in the Santa Cruz Mountains. Over the next couple of months, they hauled away the garbage and prepped the property for their wedding.
With a clear vision, strong will, and community support, they turned their misfortune into a great opportunity.
Portable showers, Shelter Co Tents, lots of signs, and everyone pitching in.
When I arrived at their property in the Los Gatos Mountains for Rachel and Will's wedding, there was a lot of going on, but the vibe was very chill. Everything was well marked. Signs on trees pointed the way to areas on the property. The catering staff was prepping food, setting tables, and getting the dining area ready. There was a sign in for guests wanting to use the portable showers, people were practicing music, and all the little things to make a wedding happen were falling into place.
Wedding prep in the forest.
Folks were hanging out and chatting in Shelter Co. tents and casually getting ready. Rachel had a snuggle zone sticker on her shoulder and dressed in one of the little buildings on the property. Will dressed in the woods.
First look and portraits. Moments before the ceremony.
The Ceremony.
Rachel and Will had the first two trees of the fruit orchard they are going to plant at the ceremony site on either side of them at the wedding.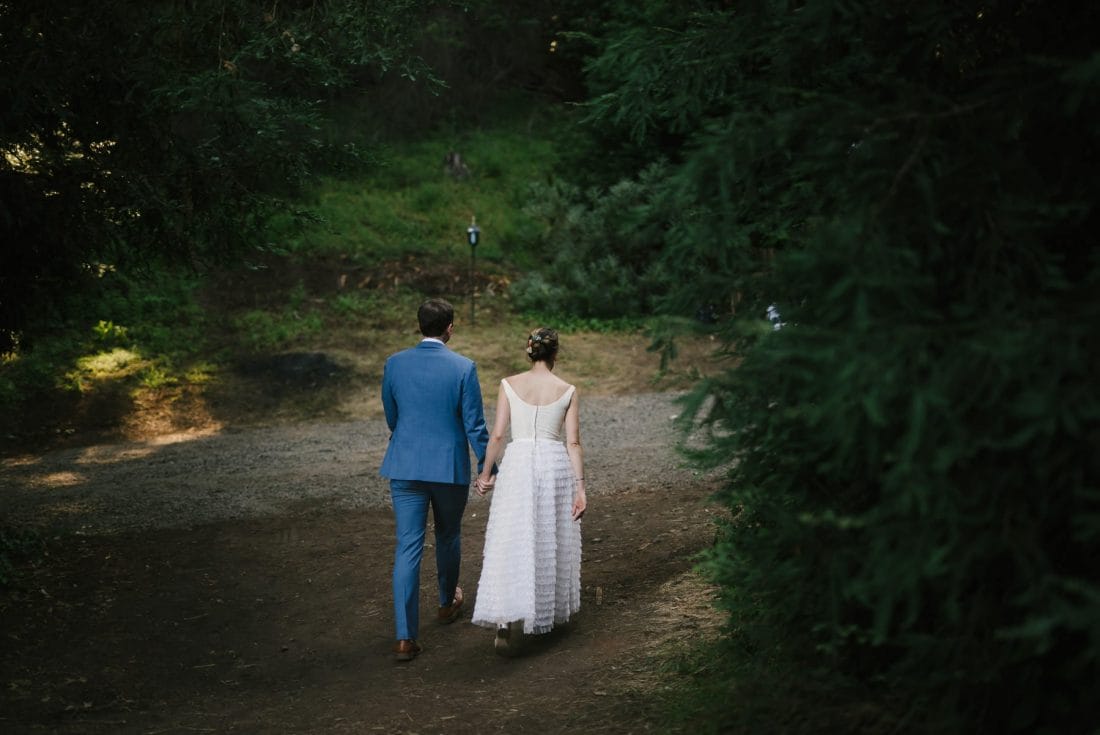 Cocktail hour and couple portraits.
There was lots of crab, oyster, pickled vegetables, and other delicious goodies for cocktail hour. Rachel, Will, and I popped out for a few pics before heading back to the action. Friends and family told stories about the couple, and then we all heading to dinner.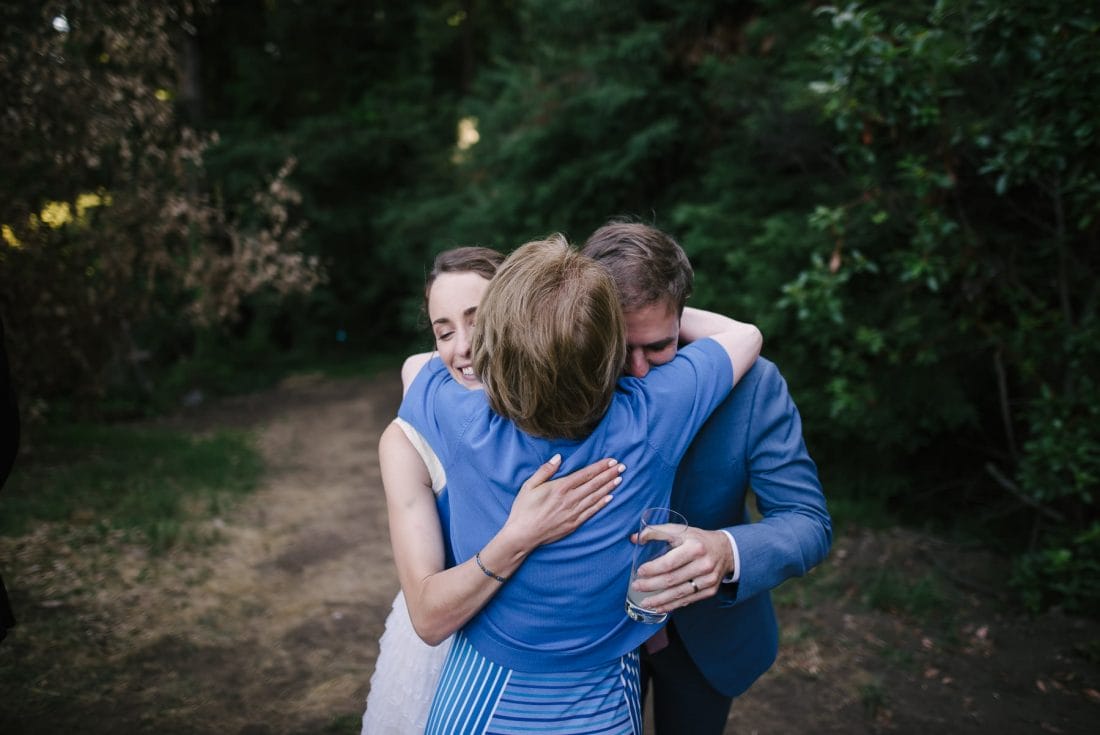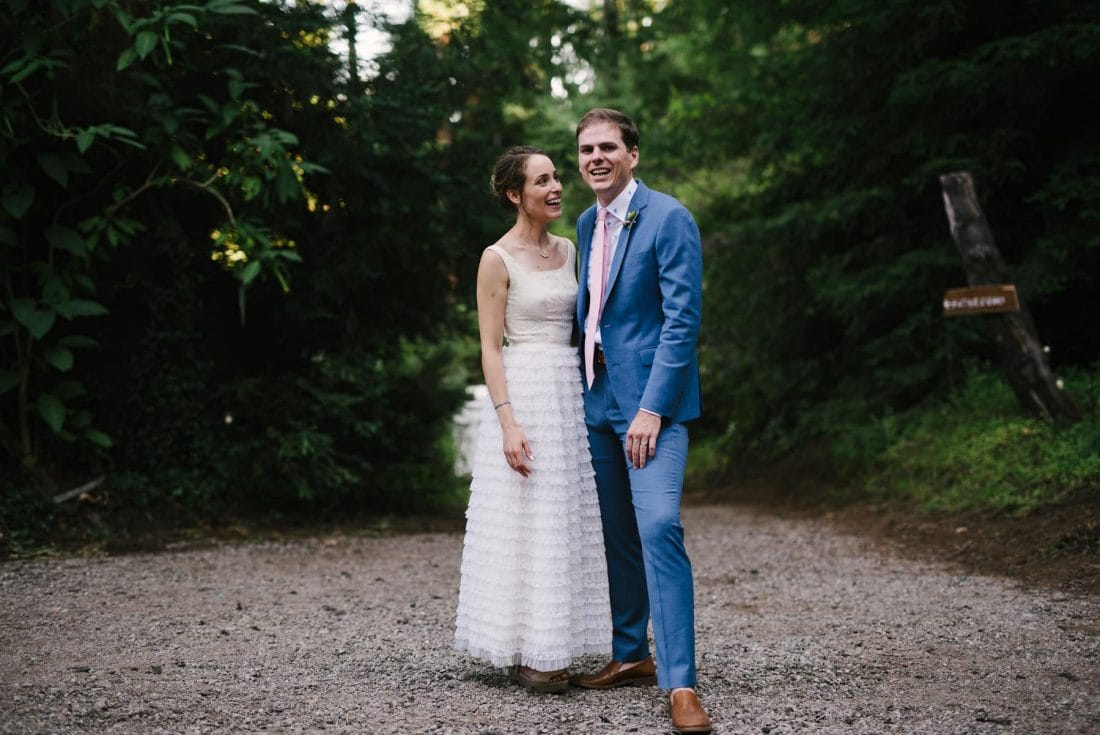 Dinner and Dancing.
The rest of the night was filled with more stories, a delicious dinner, and lots of dancing. I am stoked to have been a part of Rachel and WIll's fabulous camp out wedding in the Los Gatos Mountains. So much fun.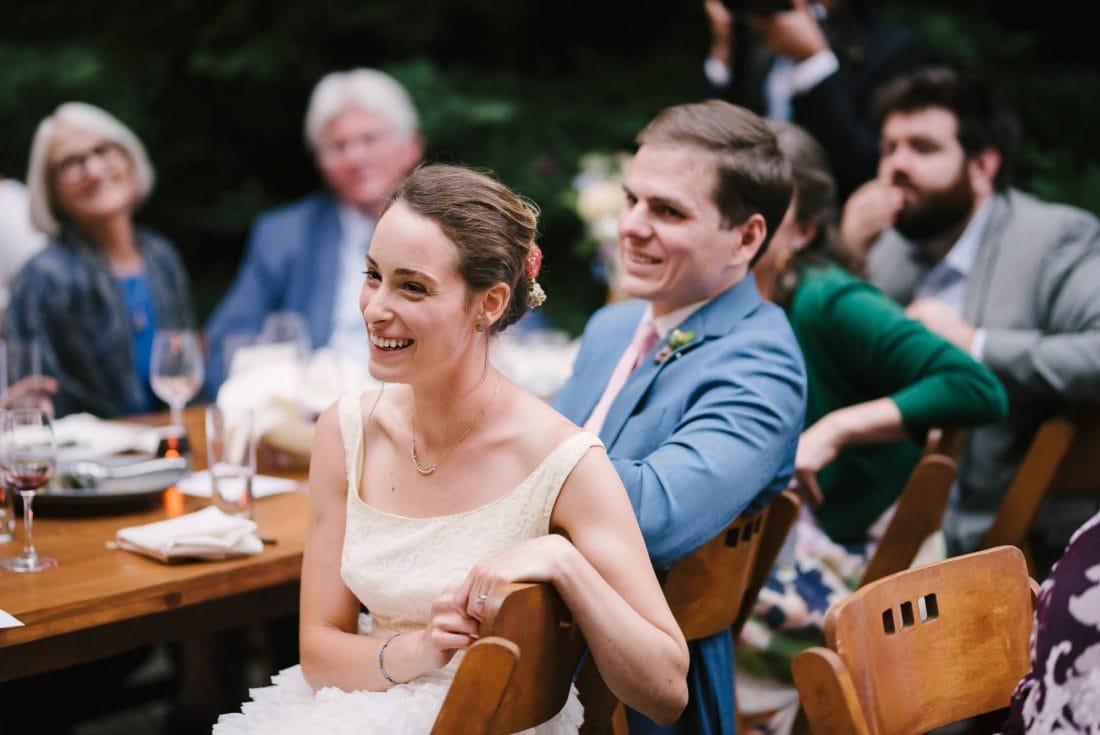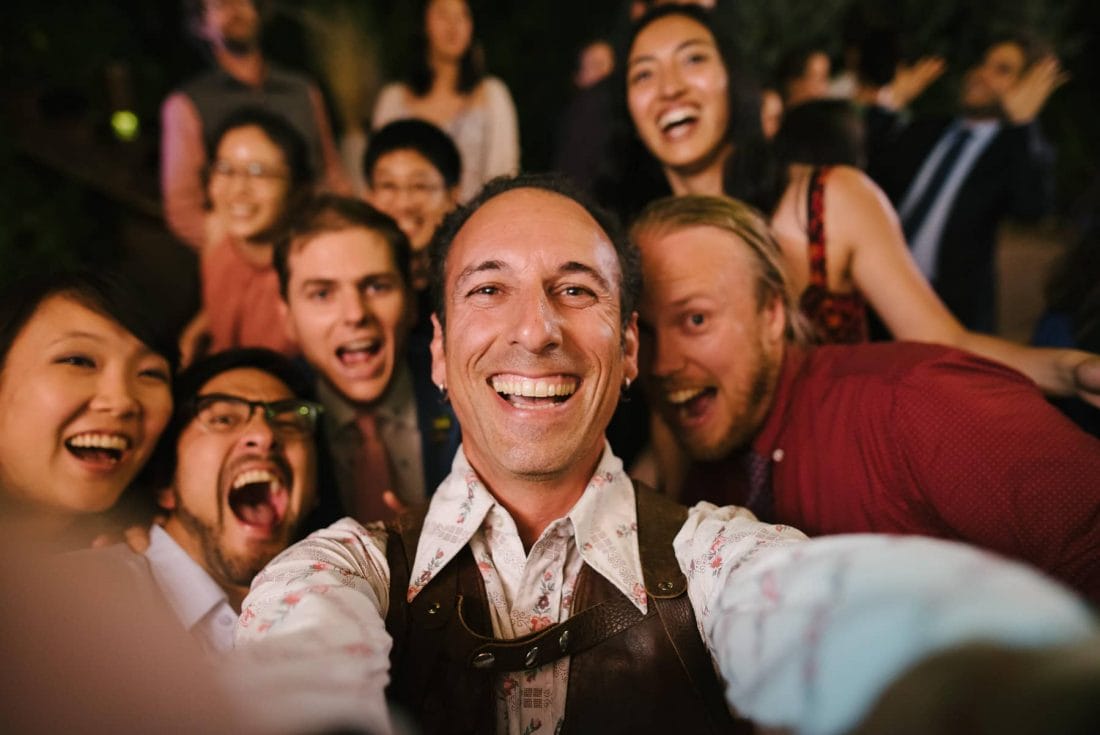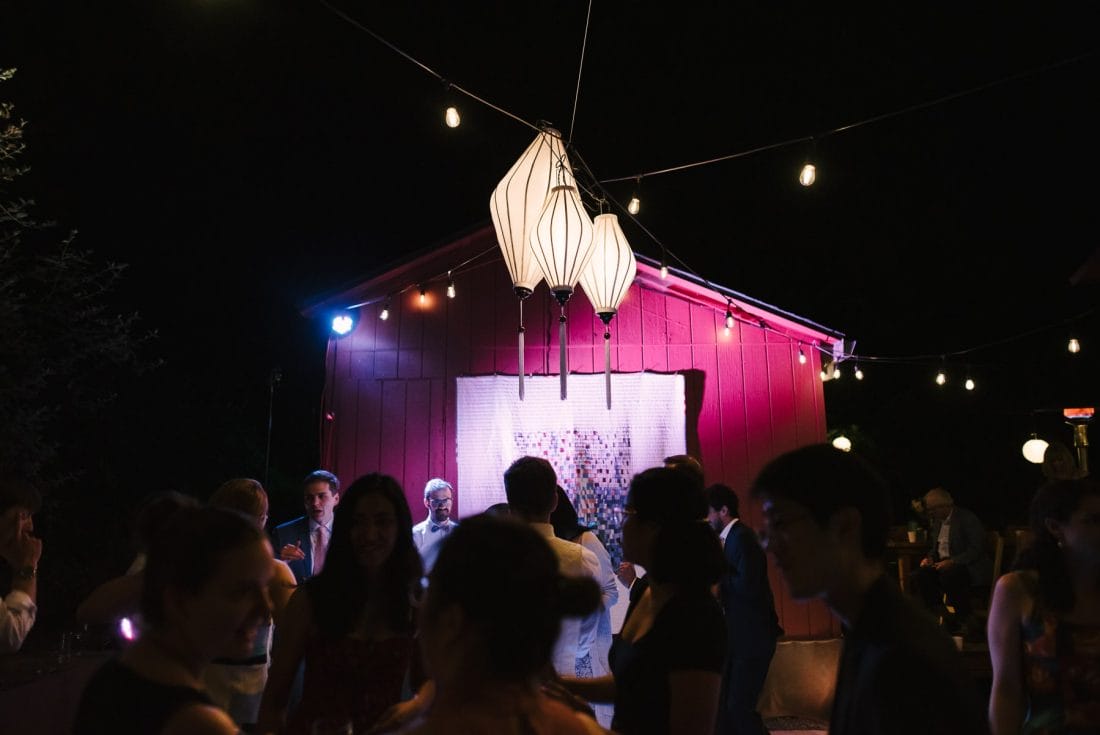 If you haven't already, check out Victoria and Wayli's Full Belly Farm wedding. It is another great wedding where many guests camped on the property.