The drive to A and F's Big Sur elopement was STUNNING. Rolling green and gold hills on one side, and rocky cliffs with shades of blue water on the other. I stopped several times to take in the beautiful bridges and to breathe in the crisp ocean air. Getting out of the house and into nature feels more important than ever in these strange and stressful times.
A and F have been together for 12 years and were planning a big wedding to satisfy familial desires. When the pandemic hit, they put their plans on hold. That said, I didn't get the impression they were sad about this. They make a yearly journey to their favorite hidden glamping spot on the South end of Big Sur. Since this trip to Big Sur was already in the plans, they decided to do some elopement / engagement pictures while they were there. I was happy to oblige. A wore a sweet white satin jumpsuit.
I made the beautiful journey down the coast from Oakland to Big Sur and we tromped around on the rocks and seaside. A and F were a pleasure to work with.
It is helpful to remember, that even if you can't hold the large wedding you were hoping for (or not), there are other ways of celebrating your love. Small, outdoor, intimate gatherings may be the best choice for weddings in this new era of Covid. Keep on loving.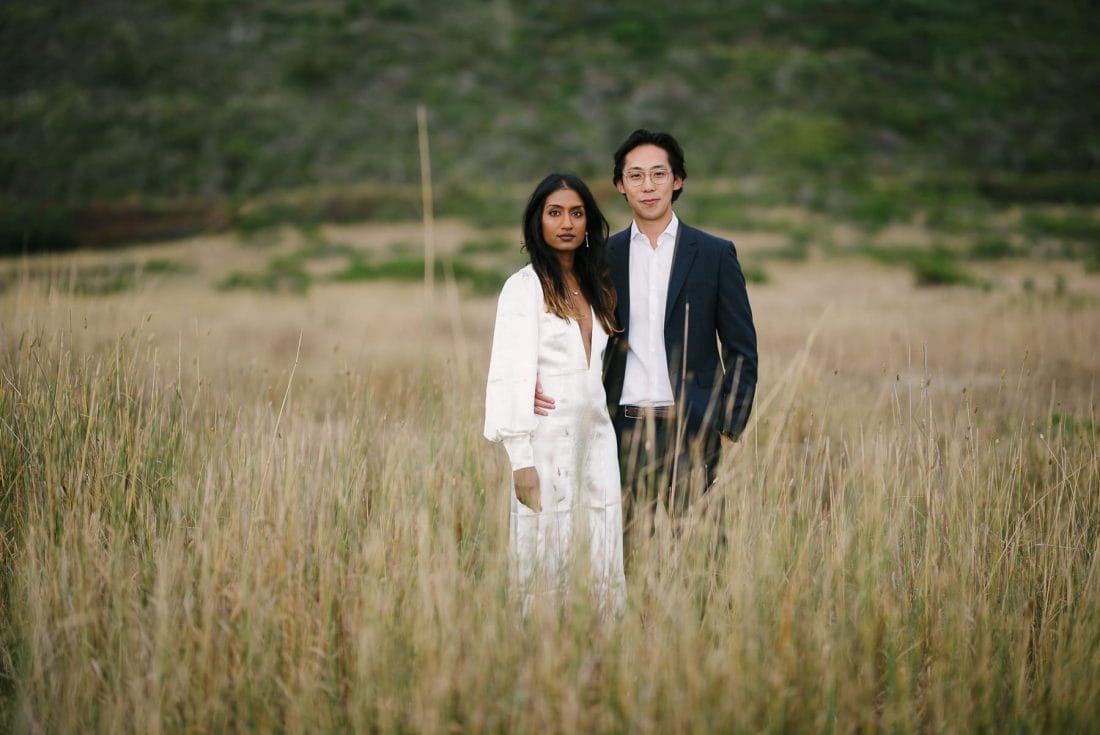 Here is a Big Sur wedding I shot some years back.