Courtney and Alexander's Beautiful Wedding at the Headlands Center for the Arts
The Headlands Center for the Arts in Marin is such a beautiful venue for a wedding. It is one of my favorites. The Marin Headlands in general, and the Headlands Center for the Arts specifically, continue to feel inspiring and special. After closing its doors for nearly 2 years because of the Covid pandemic, the Headlands Center for the Arts has finally opened its doors for weddings again. This was the first wedding since they closed for Covid. When she first contacted me, Courtney said that her partner, Alexander, wasn't sure that he wanted a photographer to take pictures at their wedding. I am so thankful that Alexander changed his mind. After our wonderful engagement session, these two felt like family. It was an honor to capture and be present at their celebration.
Getting Ready at Cavallo Point
Courtney, Alexander, and much of their immediate family got ready for the wedding at Cavallo Point. This is the closest accommodation to the Headlands Center for the Arts. When I arrived, Courtney was finishing up her makeup. A gaggle of adorable kids was hovering around a table of cookies. It felt like just the right degree of chaos. Alexander was getting ready in a room down the hill. I helped put on boutonnieres and then brought Alexander up the hill for the first look.
First Look and Immediate Family / Wedding Party Portraits
Making sure everyone has what they need and is moving in the right direction can be stressful. Taking breaks throughout your wedding day can help relieve some of this stress and make for a more balanced and enjoyable day. I felt like the first look gave Alexander and Courtney and mini-break, a breath of air, a moment to relax before the next thing. After the first look, we headed back down the hill and settled on a spot for immediate family and wedding party portraits. When taking pictures in the middle of the day with a large group, it is always surprising how few location options you have. Thankfully the buildings at Cavallo Point provided a great backdrop.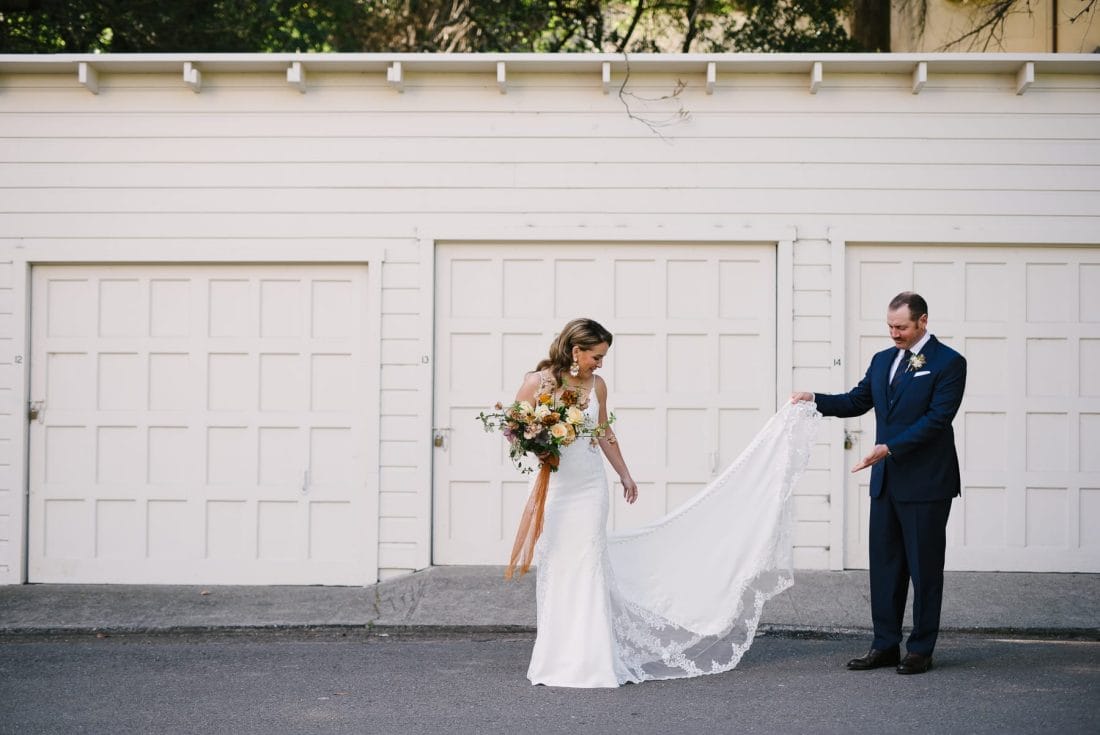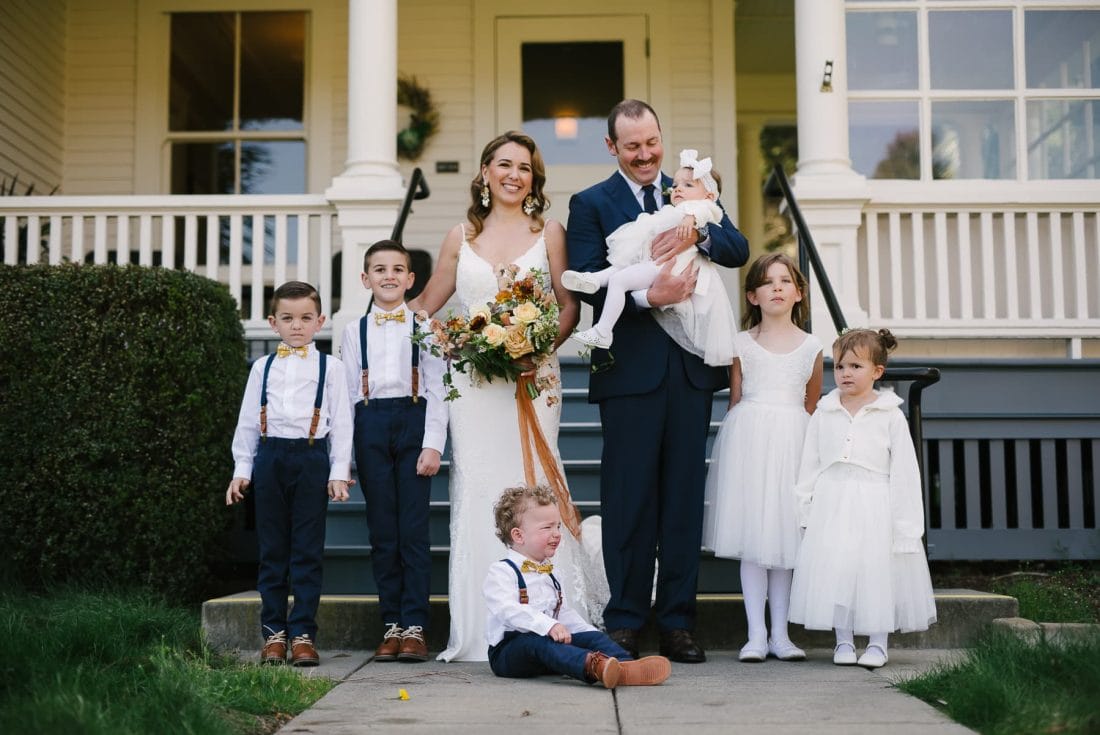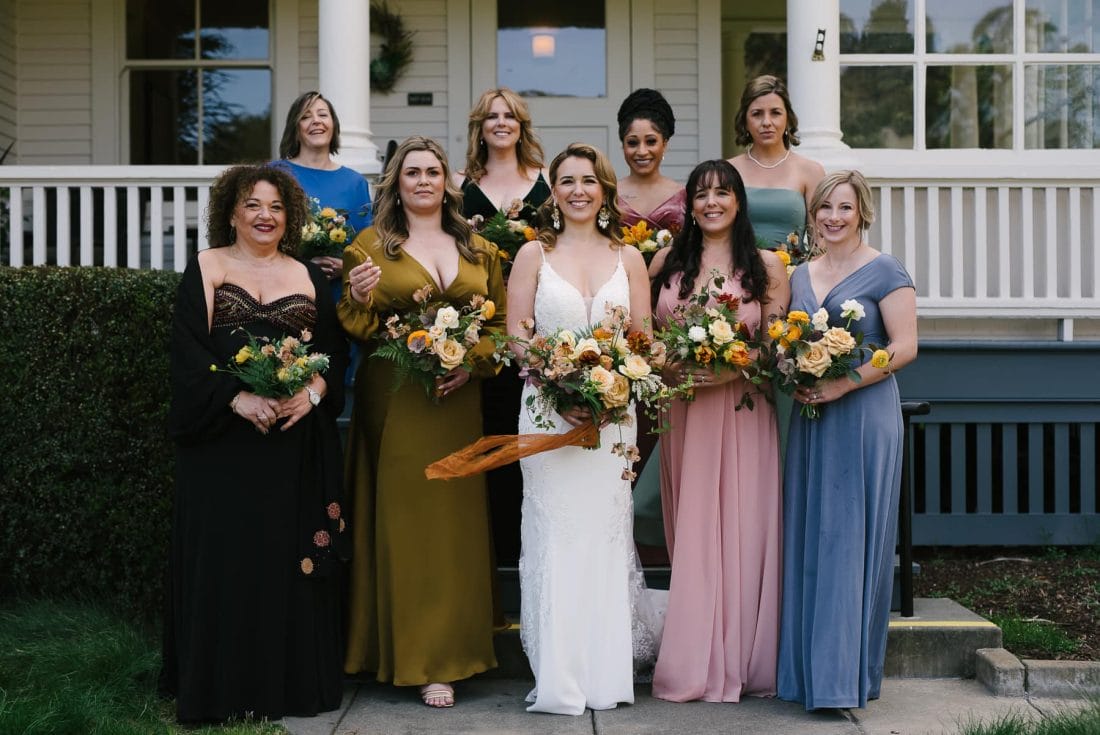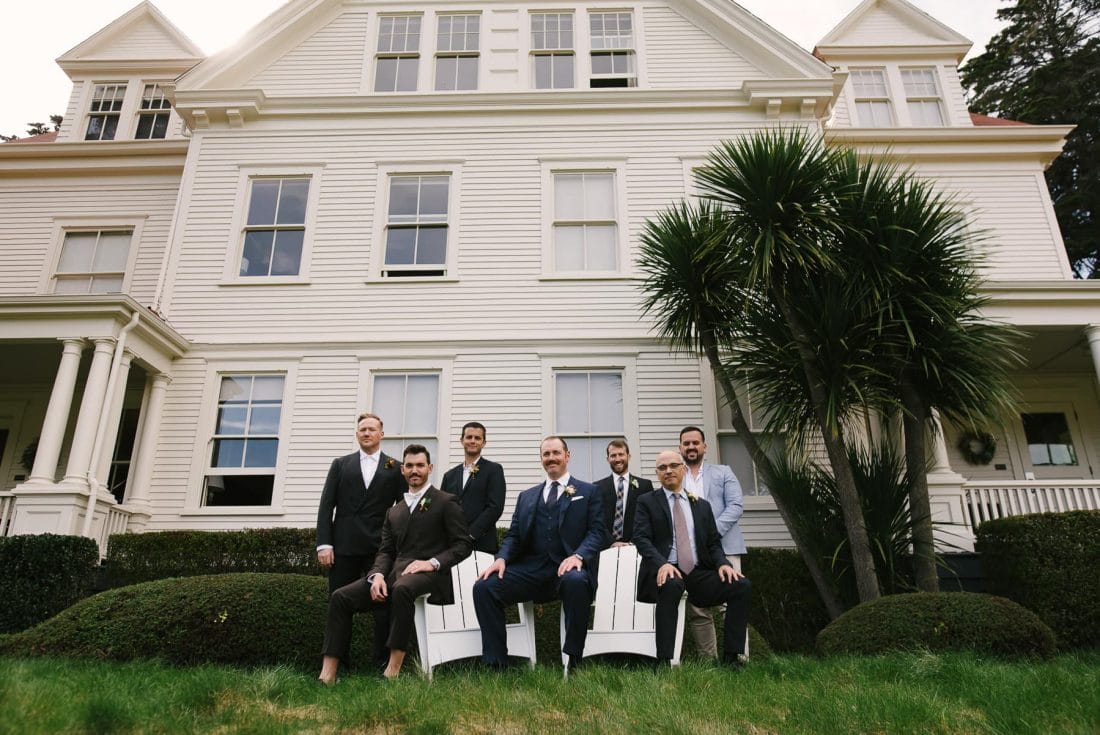 A Quick Stop for Couple Portraits en Route to the Headlands Center for the Arts
After we finished group portraits at Cavallo Point, we caravanned to the Headlands. We made a quick stop at Point Cavallo, but quickly realized the winds were too much. So we piled back into our cars and headed through the 5-minute tunnel and on to the Headlands Center for the Arts for the wedding. We stopped briefly and my favorite grassy knoll for a few couple pictures, and continued on our way.
Unique Ceremony in the Eastwing
We arrived at the Headlands Center for the Arts, got settled, and did a few more portraits in the Rodeo room before the ceremony. Courtney and Alexander's ceremony combined bits from several traditions. From Greek Orthodox traditions, they did an exchange of crowns, and from Jewish traditions, there was a breaking of a glass. Most notable, in my opinion, were the 3 rounds of silence meditation from the Quaker traditions.
Cocktail Hour and Portraits Outside
Cocktails, appetizers, and oysters were served outside. It was a little chilly, but it felt good to be in the fresh air surrounded by beautiful scenery. Toward the end of cocktail hour, I took Courtney and Alexander for a quick walk about the property. We ended up at the basketball court with its beautifully modeled and slightly decaying court. There was a group of teens playing basketball. Their car was parked on the lawn, and their dog romped around happily.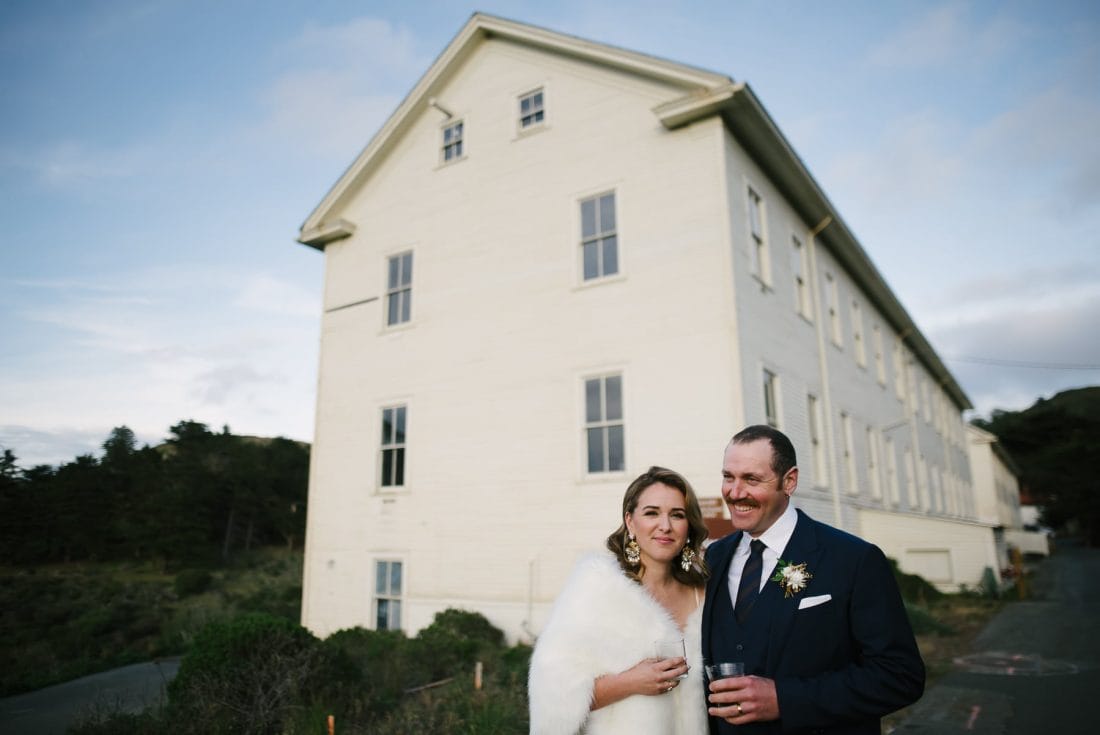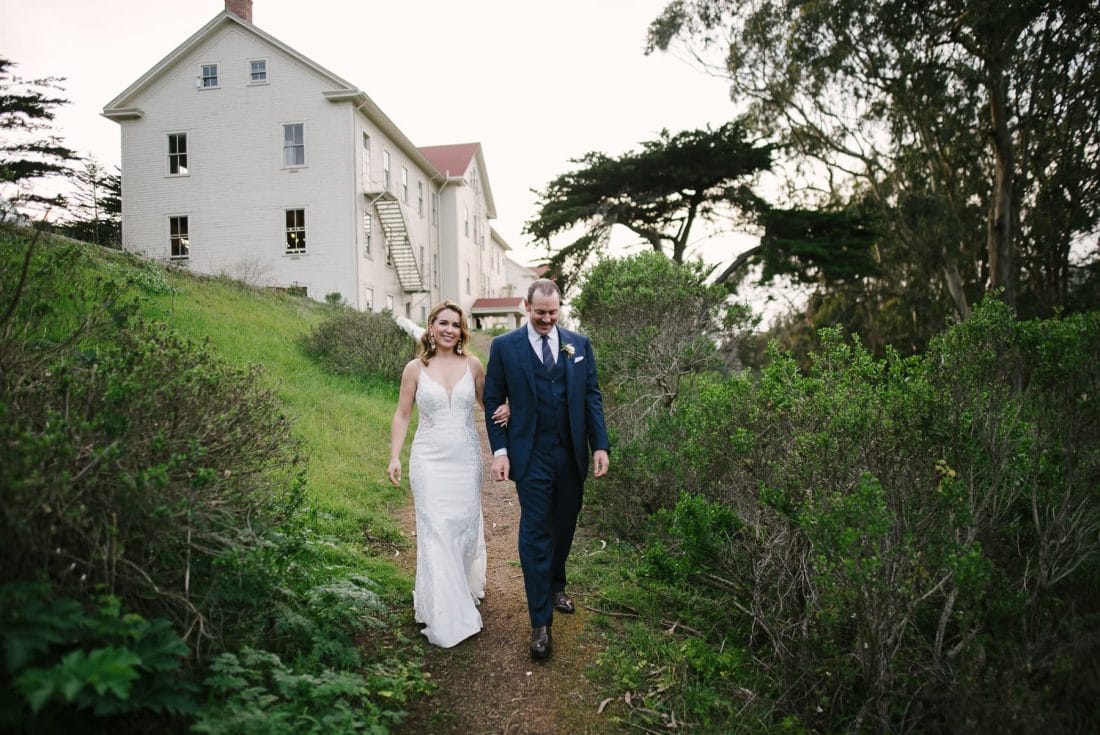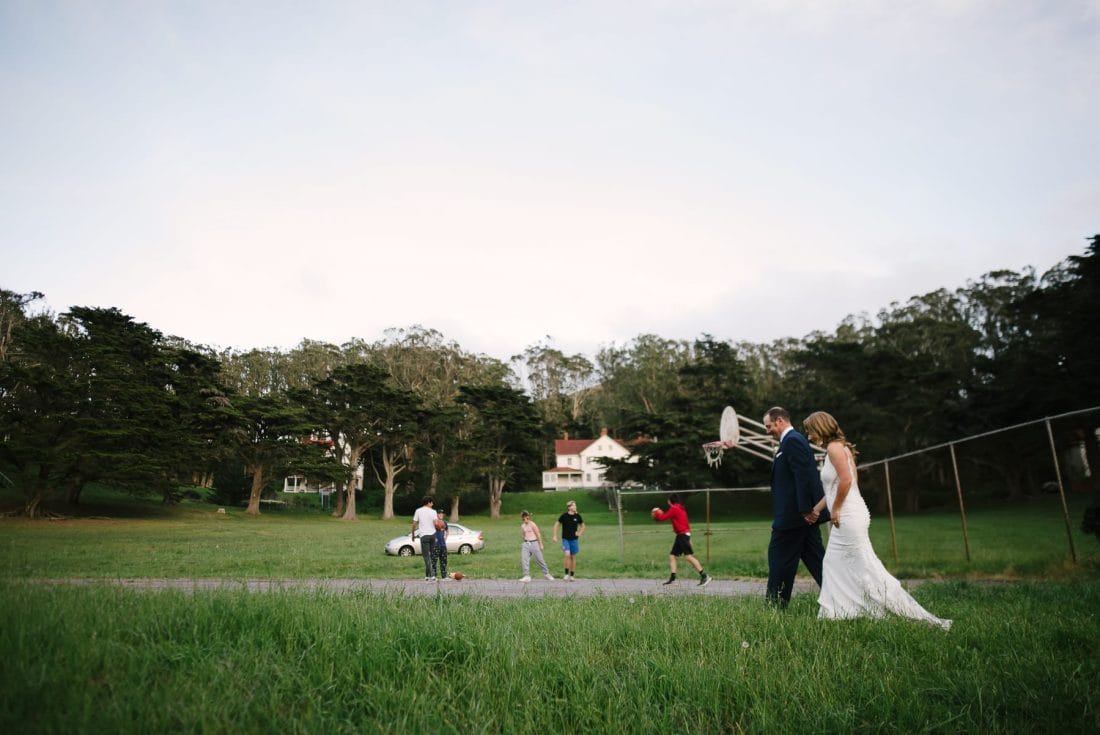 Dinner and Dancing
Dinner is always incredible at Headlands Center for the Arts weddings. Katie Powers has a way of making unpretentious, beautiful, delicious food. The dining area on the ground floor has low ceilings and close seating. It feels cozy and comfortable. After dinner and toasts, everyone moved upstairs for cake and dancing. The band, Undercover Live Entertainment, was awesome. They have played at many events for Courtney's family over the years. I can see why. Courtney and her dad did an amazing father-daughter dance routine. Hands down the best I have ever seen. And later in the night, her dad and brother joined the band on electric guitars. What an amazing day. I left feeling so full of love and gratitude.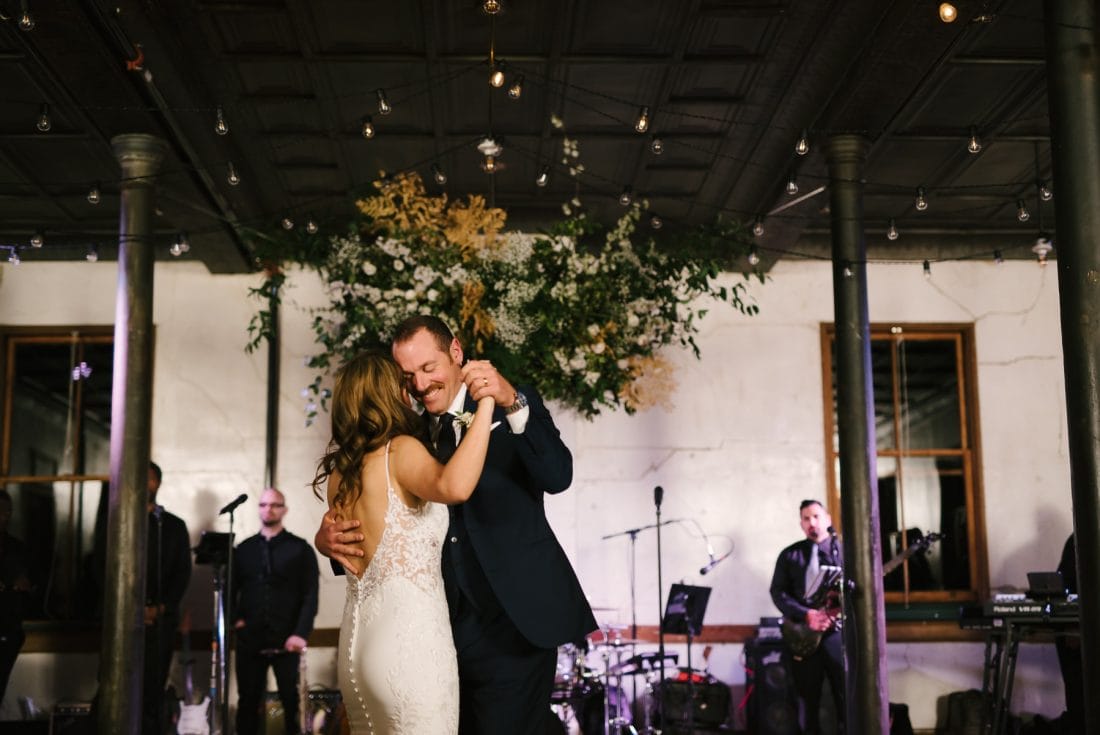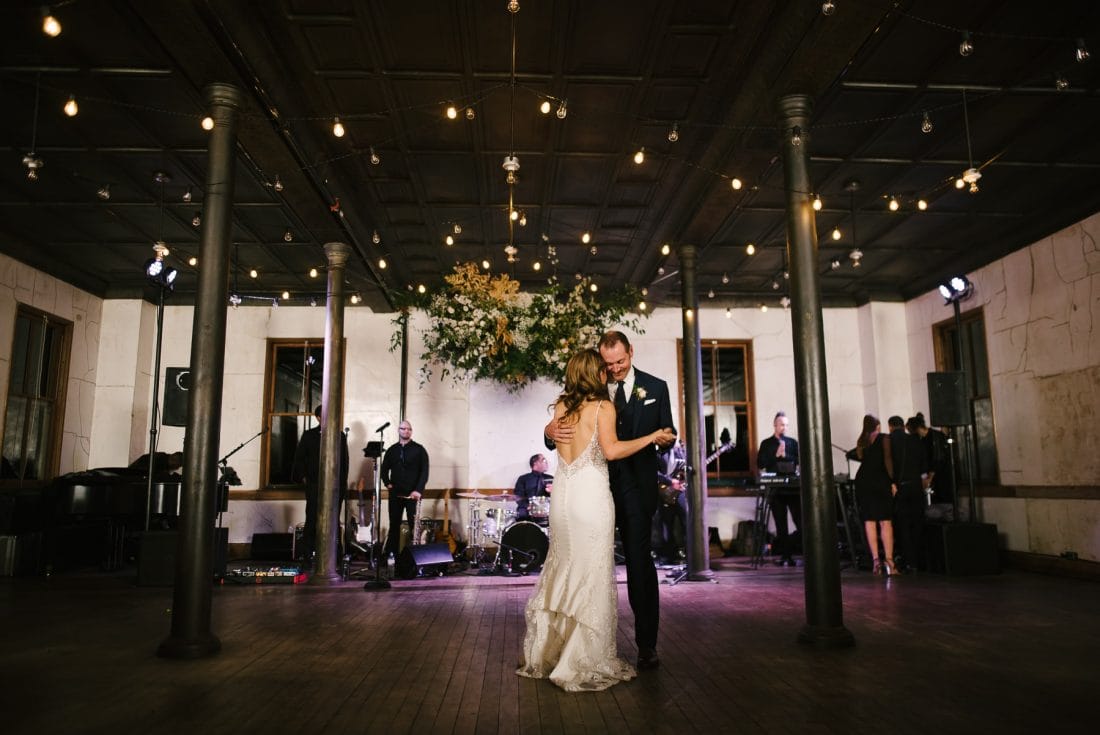 If you loved the feeling of this wedding and want to check out another great wedding at the Headlands Center for the Arts, take a look at Grace and Carl's celebration. Before signing off, I want to give a shout-out to Rachael from Ruby and Rose. She was the awesome coordinator at Courtney and Alexander's wedding.