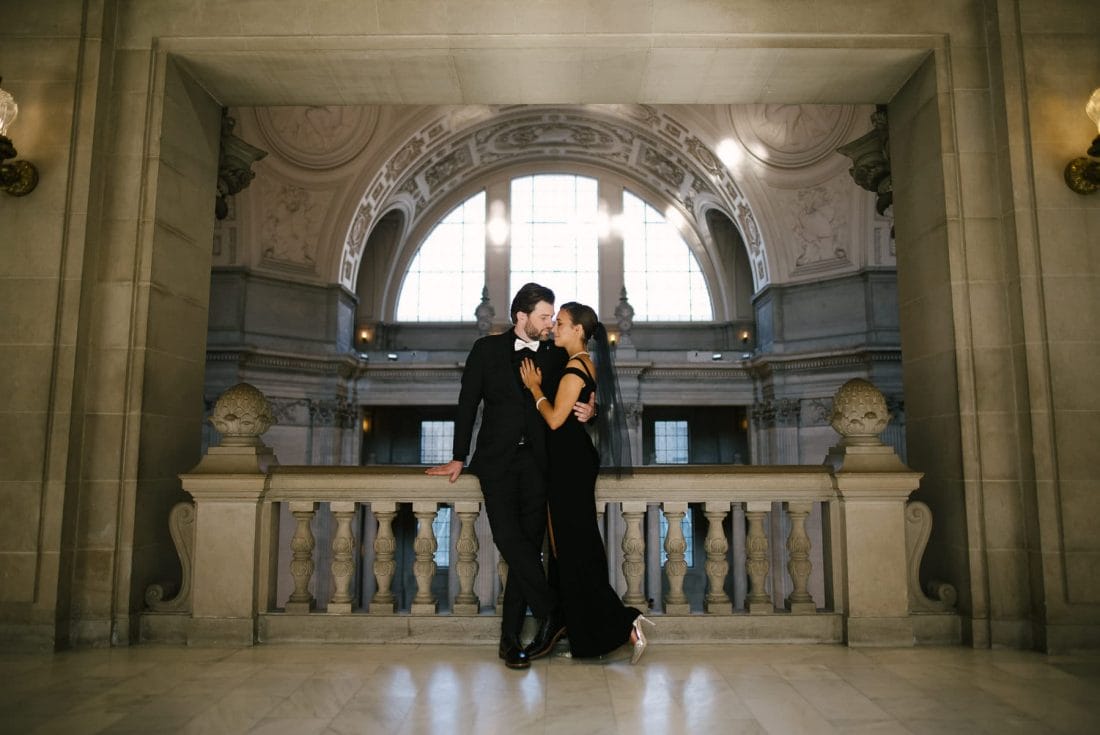 Sasha and Yuri's SF City Hall Elopement and San Francisco Adventure
About a week before Holloween, Shasha and Yuri reached out to me and asked me to photograph their Tim Burton-inspired SF City Hall Elopement. Last-minute weddings seem to be happening more frequently this year than in previous years. That is fine with me. While it is nice to have things planned far in advance, I don't think it is necessary.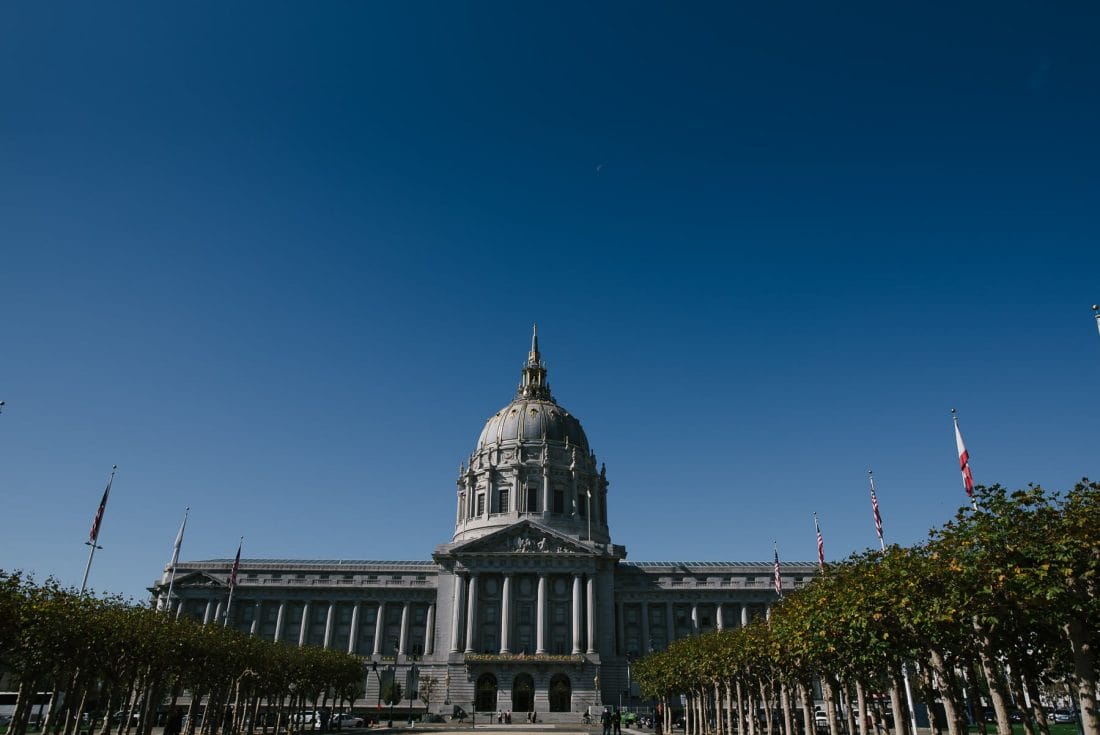 SF City Hall
When I arrived at City Hall, I noticed that it was unusually quiet. Covid guidelines have changed a few things at City Hall. They seem to be conducting fewer weddings per day. Photographers are no longer allowed in the Clerk's Office. They are also not supposed to take pictures in the waiting area. It also seems that more people are reserving space on the Mayor's Balcony and the 4th floor for weddings. Thankfully, the justices conducting ceremonies are still awesome. And, of course, City Hall is still gorgeous.
Sasha and Yuri met me out front of City Hall. They both looked fabulous in their black wedding attire. We checked in with the county clerk, signed paperwork, and went to the Rotunda to wait. The wait was not long. One of my favorite justices conducted the ceremony. Sasha and Yuri's friends Zoomed the ceremony for folks who couldn't be there in person. After the brief ceremony, we went upstairs for pictures.
Lunch in the Haight
After City Hall, we drove to the Haight for a quick bite to eat. In retrospect, I realize this wasn't the best use of our time. It would have been better if everyone ate before the ceremony, but that didn't happen. Next time. Make sure you eat before your mid-day wedding at City Hall. Although lunch took than desired, our layover on Haight Street was fun and colorful. Once we figured out seating, and beverages, and finally got the food, all was good.
The Presidio
After lunch, we headed to the Presidio. It never ceases to amaze me how long it takes to travel through San Francisco. Before entering the Presidio, I spotted a house with awesome Holloween decorations. We stopped for some quick pictures before heading to Lover's Lane and then Battery Godfrey. The fog at the battery was so thick we couldn't see the Golden Gate Bridge. After we finished our shoot, I dropped Yuri and Sasha at the restaurant where they were having dinner and went on to my next shoot of the day.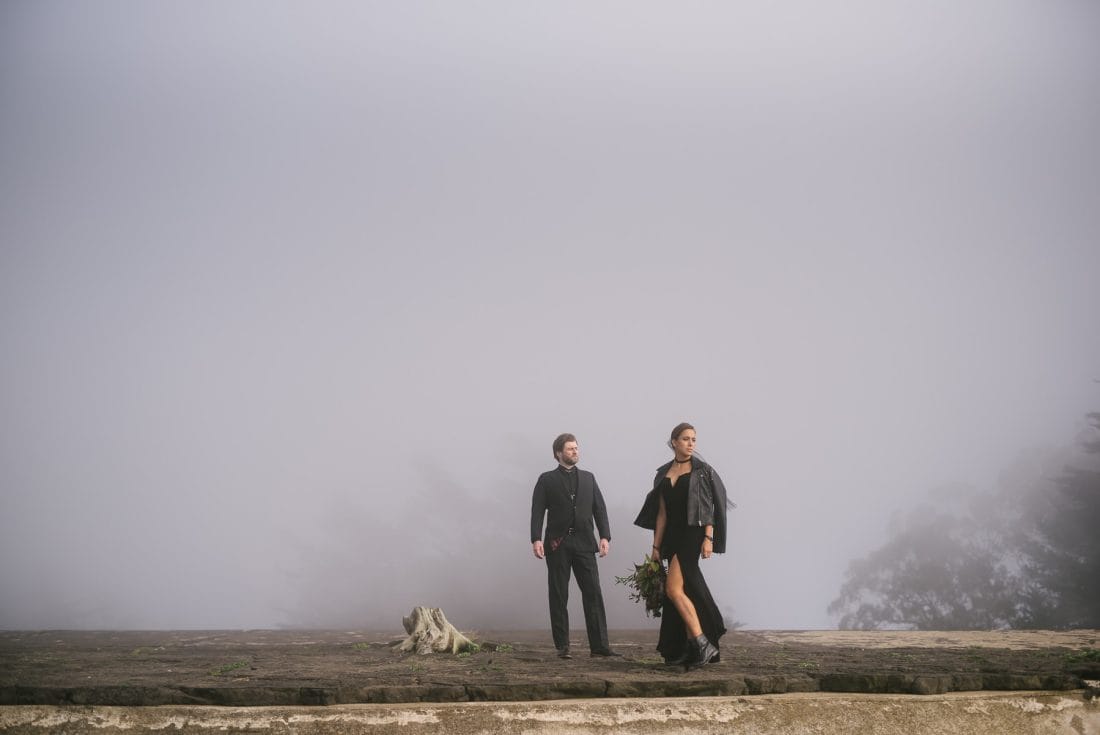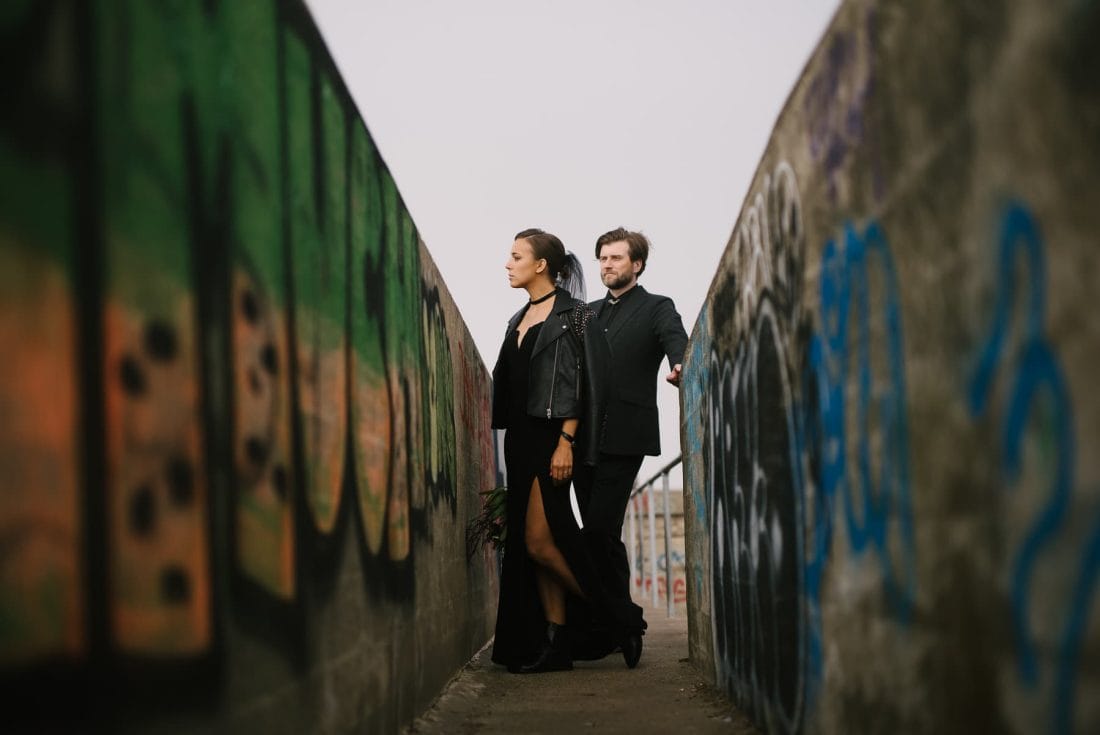 If you want to check out another recent San Francisco City Hall elopement I photographed, check out Tiffany and Phil's wedding.