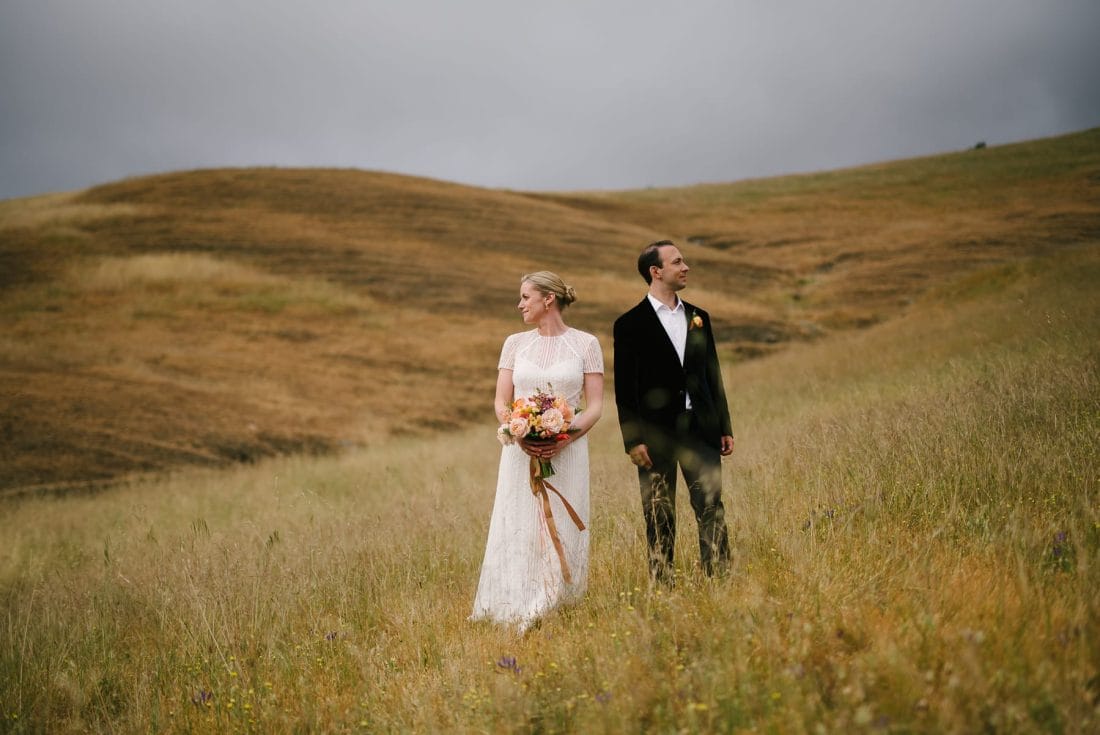 Izzy and Jesse's Colorful Rancho Nicasio Wedding Celebration in West Marin.
Izzy and Jesse met while living in the Bay Area. They are both energetic, vibrant, and adventurous people. It is no surprise that they met on a camping trip. Their love for the outdoors, sparkles, good food, and fun was magnetic. West Marin is one of my favorite places to shoot. I never get tired of the rolling hills, golden fields, random oak trees growing among outcroppings of rocks, and the charming little towns. I think it fair to say that Izzy and Jesse feel the same about West Marin. Their wedding at Rancho Nicasio brought so much goodness together in one place. They had local oysters, their favorite soft serve ice cream, and incredible flowers from a farm in Sebastopol. Their tables were colorful and fun and the streamers that they gave to their guests added a whole other dimension to their ceremony.
Izzy and Jesse got ready in Inverness. They also did their first look there. We then made a couple of stops for pictures on the way to Rancho Nicasio. We did family pictures before the ceremony. After the ceremony, toward the end of cocktail hour, we went on a little adventure and took a few more couple portraits. Once we returned, they had dinner and went into dancing. Somewhere in there, it rained a bit.
Getting Ready and First Look in Inverness
Izzy's rental house in Inverness was super cool. The English vibe was strong, and the nicknacks and trinkets were fascinating. As a long-time flea market shopper, I could imagine how fun it was collecting all the stuff for the house. My practical side felt pity for the poor person who has to clean the place. When I arrived, Izzy already was done with her hair and makeup. After she put her dress and shoes on, we paraded down the block to where Jesse was getting ready. Izzy and Jesse did their first look under a beautiful oak tree overlooking Tomales Bay.
Couple Portraits, Details, and Family Pics Before the Ceremony
After the first look we did a few pictures on the pier behind the spot where Jesse was getting ready and then headed out to Rancho Nicasio. We stopped at a farm stand, the reservoir, and a cool barn along the way. It's nice to add variety and get a full representation of the landscape when moving from one location to another. Once we arrived at the venue, I could see Izzy and Jesse's aesthetic vision for their wedding unfolding. The tables for dinner were super colorful. Jen from Jenniflora was working her floral magic with lots of wild and other flowers from her farm. The table of unicorn snot, ie glitter gel, also had colorful cowboy hats and wigs. After walking around briefly to take pictures of all the wonderful detail, we figured out a spot for family pics. Since there was no wedding party, we got through our pre-ceremony portraits pretty quickly.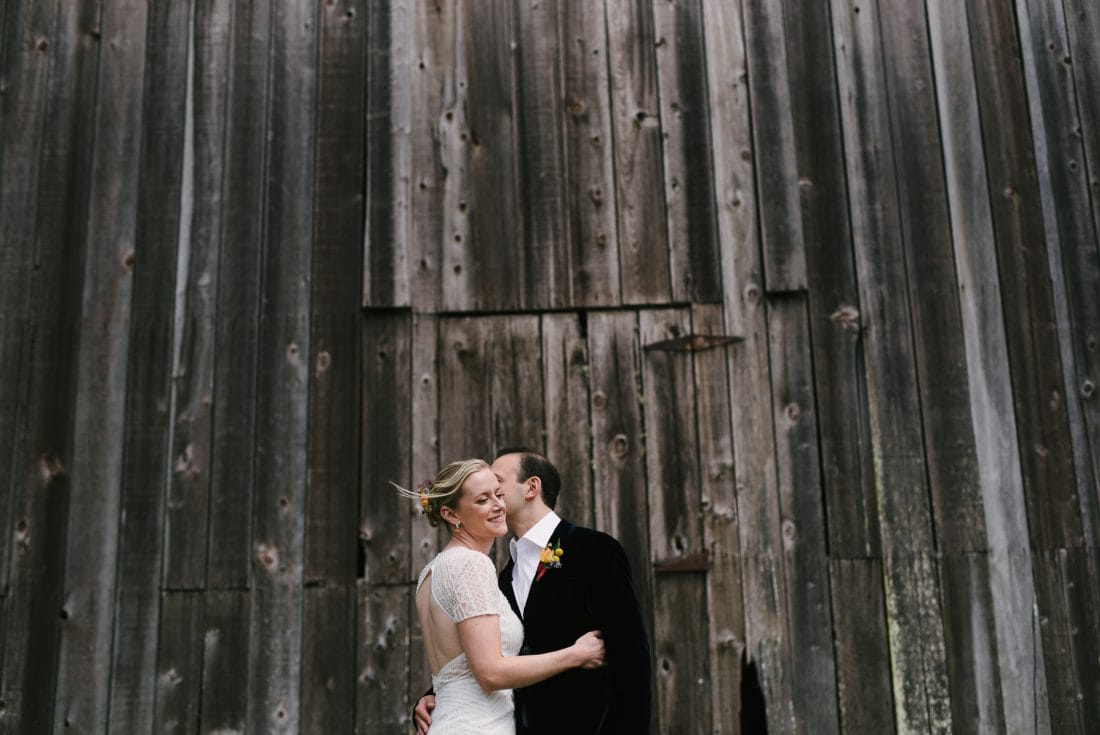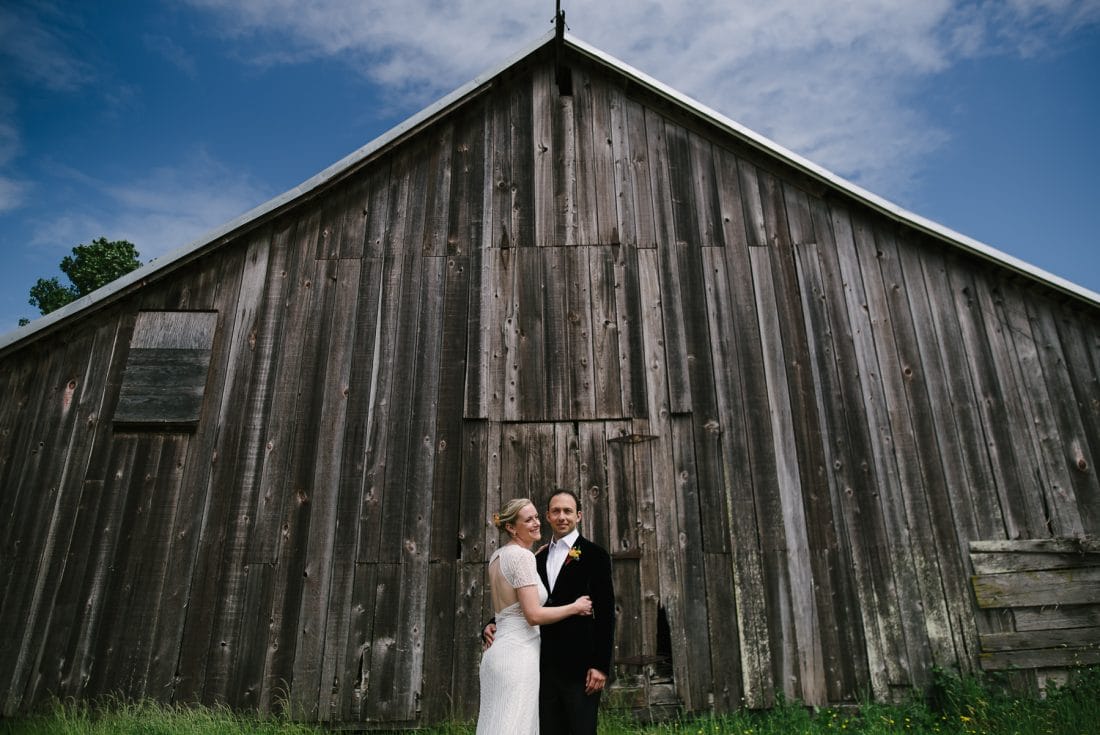 A Colorful Ceremony
All the guests received colorful streamers when they arrived at Rancho Nicasio. One of Izzy's friends rallied everyone for multiple rounds of streamer waving throughout the ceremony. So fun! The ceremony was sweet and funny and full of laughter.
Cocktail Hour and Couple Portraits in the Hills
The oyster bar during cocktail hour was off the hook. There seemed to beendless trays of the briny little morsels. The cheese and cracker platter was pretty awesome as well. About halfway through cocktail hour, it began to rain a bit. The rain was certainly unexpected, but it didn't dampen the joy and good humor of the wedding in the least. Toward the end of cocktail hour, we headed out to the tiny little church down the block. I was hoping to get through the fence into the field behind it like I had in the past, but my attempts were thwarted by an electric fence. Undaunted by this obstacle, I searched on for an access point. Izzy and Jesse were down for the adventure. We found a field with a gate and a bunch of cows behind it, and as luck would have it, the owner was walking down the road toward us. He very kindly let us in and told us how to avoid being trampled.
Dinner and Dancing at Rancho Nicasio
After our adventure in the cow filled rolling fields of golden grass, we headed back to Rancho Nicasio for dinner and dancing. Izzy and Jesse did their first dance at the start of dinner and then gave a sweet welcome toast. The rain had stopped by that point, and we enjoyed a delicious dinner. By the time dinner and toasts were done, the soft serve ice cream station was set up. Folks wandered over for soft serve and sparkles before cutting it up on the dance floor. Allison from Heart of Gold DJs rocked the dance party. Christina from Paisley and Plum Events kept everything in order and running smoothly. This was such a great wedding. I love how colorful this wedding was.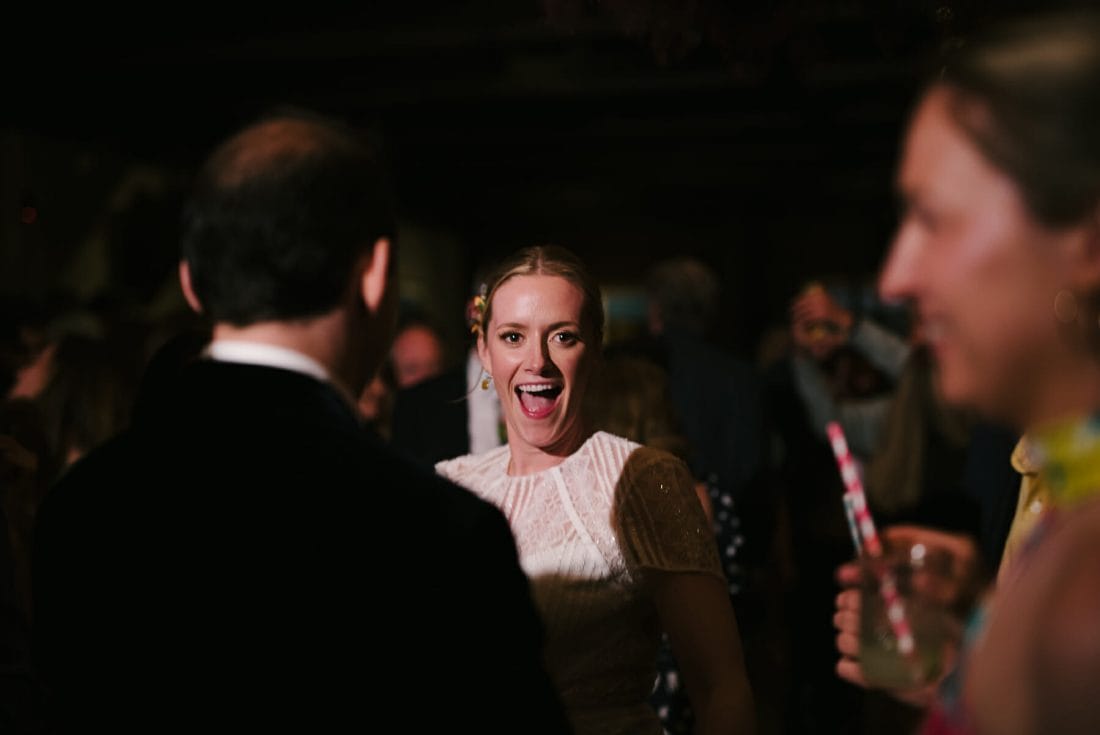 If you want to check out another awesome wedding at Rancho Nicasio from a few years back, check out Claire and Sam's wedding.